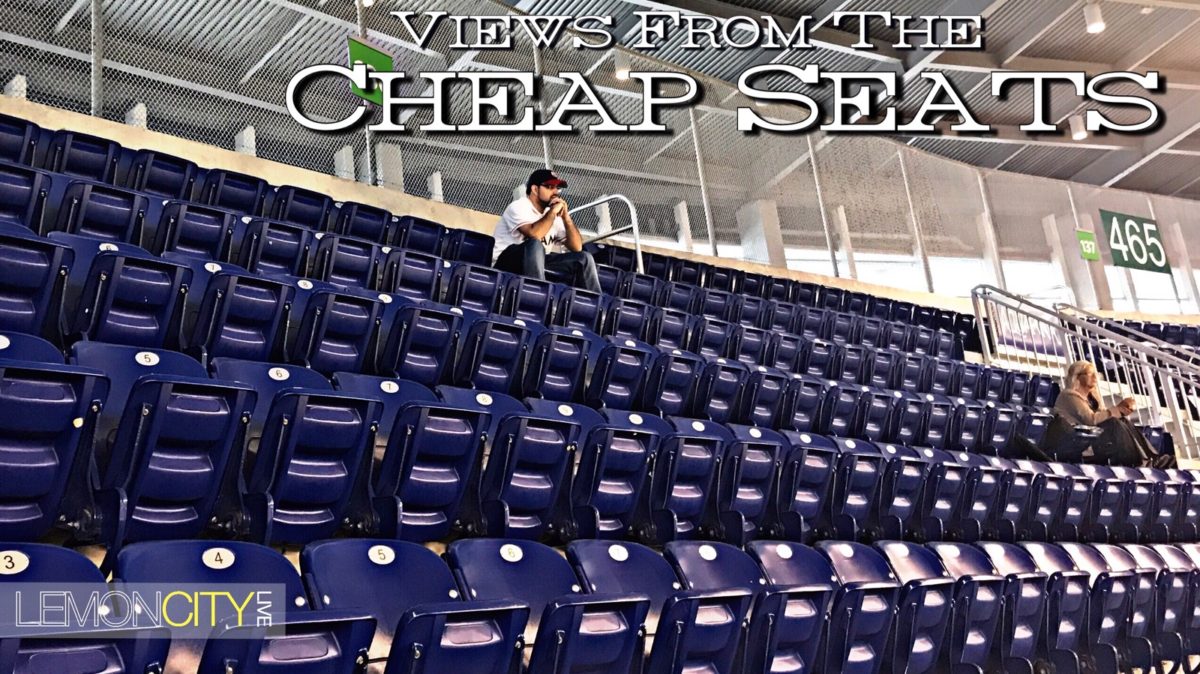 The Marlins rocked this past week, taking 3 of 4 against the slumping Cincinnati Reds and creeping ever closer to that illusive .500 mark. I have to say this series turned out better than expected, I would've been content with a series split but given how bad the Reds have been struggling since All-Star Break, winning the series or even sweeping was incredibly necessary. Part of the reason was for the Fish to gain momentum and the other part was needing to win as much as we can before a challenging home series against the Washington Nationals.
The Marlins opened the series sending rookie hurler Chris O'Grady to the mound. The kid put down 7 spectacular innings scattering 5 hits while fanning 5 moving his ERA to a cool 3.68. Meanwhile on offense Derek Dietrich found his groove going 2-for-3 with a homer and 3 RBIs as the Marlins took the opener, 4-1. A.J. Ramos grabbed his 20th save of the season, it would be his last with the Marlins. A.J. was traded to the New York Mets for two prospects. Farewell Ramos, though we'll be seeing you soon and probably often.
In the second game, Cincinnati sprung ahead with 3 runs in the opening frame behind a two-run dinger from Reds Left-fielder Adam Duval, however, that was it for Cincy in terms of run production until the ninth as the Marlins chipped away at the lead, tying it in the sixth. The fighting fish busted the game open in the seventh with homers from both J.T. Realmuto and Mike Aviles as well as a double to contribute from Tyler Moore to take the lead 7-3. In the wake of the Ramos trade, Junichi Tazawa was brought in to close the game and while he did give up a bomb to right, the Marlins won anyway 7-4.
Three homers in five games? @ChristianYelich can't be stopped right now.#FishWin | #LetsPlay pic.twitter.com/SFWdYTv8hX

— Miami Marlins (@Marlins) July 30, 2017
On Saturday it was more of the same for Miami. This time Adam Conley kept up the good work, going more than 7 deep giving up just 2 runs on 5 hits while fanning 7. Christian Yelich gave us the lead hammering a 3-run shot to left center. We kept the lead for good with the Reds going down once more, 7-3. Unfortunately, the Marlins were unable to grab the sweep on Sunday in spite of Dan Straily's good performance. The bullpen surrendered 4 runs in the seventh and despite Marcell Ozuna's 3-run monster blast the 4-game winning streak was snapped. 7-4 Reds.
Star Performances of the Series
Derek Dietrich played great in the first half of the series going 2-for-3 and 2-for-4 respectively getting 3 RBIs, 2 doubles and a homer for the squad.
Marcell Ozuna kept up the hitting in the second half of the series going 2-for-3 and 1-for-4 recording 4 RBIs, 2 doubles and a homer of his own, his 24th of the season.
Chris O'Grady continues to impress with a lovely performance giving the bullpen a bit of a breather going 7 innings without giving up a run. He is now 2-1 with an ERA of 3.68.
I think for the first time, I'm including Adam Conley since he's had two good starts, this one included. He put down 7 and 2/3rds giving up just two runs and striking out 7. Sure the runs were solo homers but the guy kept the damage to a minimum, bravo man.
Forecast
We are now down to the final hours before the trade deadline. So far we've traded David Phelps and A.J. Ramos. Teams have shown varied interest for two of our players in particular, backup catcher A.J. Ellis and Dan Straily. More than likely there have been and continue to be inquiries on other pieces but so far it seems management has made good on its previous statements.
When it comes to these two particular players, I am fairly mixed. For A.J. Ellis, I am pretty skeptical we can get a good or even decent return on him but trading him would not really hurt us. If anything it opens up a slot for a minor leaguer while Realmuto gets the bulk of the remaining starts. In the end I'm good with trading Ellis if it helps shore up the farm system. Trouble is, you won't get nearly the return compared to the other Marlin (among others) teams are interested in. He pitched a pretty good game Sunday against the Reds giving up only a pair of runs despite the loss. He sports an even 7-7 record and an ERA deemed worthy of consideration at 3.79. Prior to this game he had been struggling in his last three starts. His last victory was earlier in the month against the Giants.
Marlins have gone 32-23 since May 27. Among NL teams, only Dodgers (42-11) and Nationals (31-21) have done better during that stretch.

— clarkspencer (@clarkspencer) July 30, 2017
With his stats and the fact that other teams are looking to bolster their rotations, this guy is a good candidate. But do we really want to trade him? .500 is not out of reach but what we're really looking for is playoff contention, something that is just about out of reach for us unless we have one heck of a month of August. Trade him and you can forget about any sort of relevancy for the remainder of the season. Remember, our offense isn't an issue and hasn't been while our bullpen has performed great under pretty bad circumstances, we rank near the bottom in quality starts. And that's just it folks, Straily is one of our few bright spots in the roation. As you can see, I'm pretty straight forward with Ellis but rather cautious with Straily.
I suppose it all falls on what we want to achieve for the rest of the season and beyond. What do we seek? Besides a championship. That's what everyone ultimately wants.  Straily is under club control through 2020 and can be used as part of a foundation to rebuild and improve our pitching along with Jose Urena, so there is upside for the 28-year old. However, this might be as good as it gets for his value and dealing him now can yield further prospects for the minor league system under the Marlins.
When it comes to different philosophies of how to manage ball clubs, I'm a huge fan of winning the future. With an epic minor league system you can assure your team's ability to compete for years to come and use it as leverage to shore up weaknesses or to even reload the cupboard with the potential stars of other teams. I just find the whole win now mentality to be short sighted. Then again that's the point, to WIN NOW. Depending on the situation (and the money a team wields) the short term can be beneficial but we're seeing right this second what happens when you don't do enough down by the farm.
People tend to remember if you got into the post season and how far, rather than your record.
So what do I think? Depends on the deals being proposed, if they're inadequate keep Straily. Now if they're offering a couple of Top 20 prospects then pull the trigger. .500 is nice and all, believe me it's a big morale booster to the fans, but missing the playoffs is still missing the playoffs. People tend to remember if you got into the post season and how far, rather than your record. If the opportunity presents itself, for the sake of future seasons and to get our butts back into the conversation of being real playoff contenders, take it. While I am not privy to all of the dealings and offers floating around the front office, I do know this much: When it comes to trades, putting together teams and developing the minor leaguers it's a game of chess, not checkers. Sacrificing today can pay off big time for a sweet victory tomorrow. Until next time, stay frosty.
Upcoming Games
Washington Nationals: July 31 – August 2 (Home)
Atlanta Braves: August 4-6 (Away)
Views from the Cheap Seats is a biweekly segment where a Miami raised sports nut recaps, screams and analyses a week's worth of games giving a toast, or the finger, to his hometown team depending on their performance. A truly hopeful but always realistic fan putting thoughts to pen to paper and always striving to improve. Be bold, be good, be you.
Don't forget to follow us on Twitter, Facebook, and Instagram.
(Visited 85 times, 1 visits today)