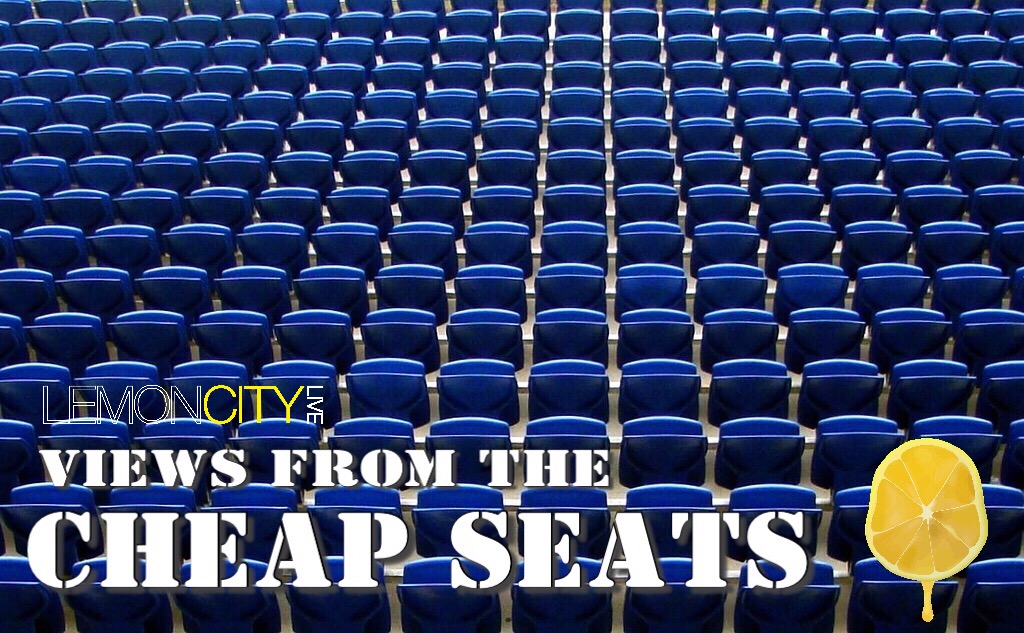 When we last left our lovable Marlins, they were struggling losing all but one game against the Phillies in a four-game set. By then they had lost 6 of 7. Reemerging after Hurricane Irma, thankful to be alive and well, we find the team's woes continuing at a dismal pace. From September 4th until the 17th it was nearly loss, after loss, after loss with just 2 wins to break them up. In total we lost 4 sets, including two sweeps. We were outscored 91-50 with Gonecarlos smacking only 2 homers during this entire stretch parking himself on 54. Before Monday's Mets game our record was now 69 (gigidy) wins and 80 defeats. The team's playoff hopes are long gone as the rookies get some playing time and many, both fan and player alike, look towards next year even if the latter doesn't admit it. How the times change eh?
Brewers decorate Miller Park to help Marlins feel at home after series was moved from Miami due to Hurricane Irma https://t.co/Loy6ccjXeQ pic.twitter.com/55VWHNVidn

— Bleacher Report (@BleacherReport) September 16, 2017
We've fallen off the top of the tree and hit every damn branch on the way down, the one on fire included, with eagles pecking at our face due to our clumsy fall knocking down their nest. The only good stats in all this is of course Stanton's dingers, Dee Gordon's 54 steals (55 if you count Monday night's game) and the league leading .988 fielding percentage, committing only 65 errors. Moral victories aside, this has been a wild ride. For the fans, for the team, for the city. In the near future now that the season is roughly 2 weeks away from ending (For us) I will go into detail with our ups and downs but given everything we've endured I have to say it was an interesting and, fun season. Has this stretch been fun? Heck no. But it was the good times, and there were many, that uplifted our spirits and morale. We dreamed of a winning season, we dreamed of a post-season and for years we've dreamed of getting rid of Jeffrey Loria. 1 out of 3 ain't bad! We can now look forward as a new era will begin next year. We've reinforced the farm a bit, and we have some promising prospects like Dillion Peters and Brian Anderson. We also can't forget our rookies like J.T. Riddle who will be, hopefully, healthy next year.
We will not suddenly become an awesome team next year, especially with minimal roster moves due to our finances, but when healthy this team can entertain and most importantly, compete. The bullpen can always use an upgrade but it'll do and if we can just find us 1-2 good or even serviceable arms, the pitching rotation will be even better. Keep in mind, we might continue to shed players in the offseason and the team might look significantly different come Opening Day 2018 but honestly I am open to some restructuring as long as it isn't the core itself. Then again, some sacrifices have to be made. Sure we can keep a lot of our guys and let some new faces complement the core, but our boys aren't getting any younger. In fact, guys like Ozuna and Staton are in their prime, realistically speaking by the time the pups come around these guys will be declining.
Regardless of what happens in the final games of the season, I enjoyed watching the Marlins this year. While I'll linger on what could've been, I will look forward to better days now that we've rid ourselves of an owner that many would call incompetent, among other things. And as an added bonus we're also saying adios to team President David Samson. Until next time, stay frosty.
Stat of the Week: Giancarlo Stanton is the 8th player to hit 55 HR being 27 or younger in a season.
Four-bagger… with swagger. 💪😏#StantonSmash | #LetsGoFish pic.twitter.com/eoxVC4Uzgf

— Miami Marlins (@Marlins) September 19, 2017
Upcoming Games
New York Mets: September 18-20 (Home)
Arizona Diamondbacks: September 22-24 (Away)
Views from the Cheap Seats is a biweekly segment where a Miami raised sports nut recaps, screams and analyses a week's worth of games giving a toast, or the finger, to his hometown team depending on their performance. A truly hopeful but always realistic fan putting thoughts to pen to paper and always striving to improve. Be bold, be good, be you.
Don't forget to follow us on Twitter, Facebook, and Instagram.
(Visited 95 times, 1 visits today)