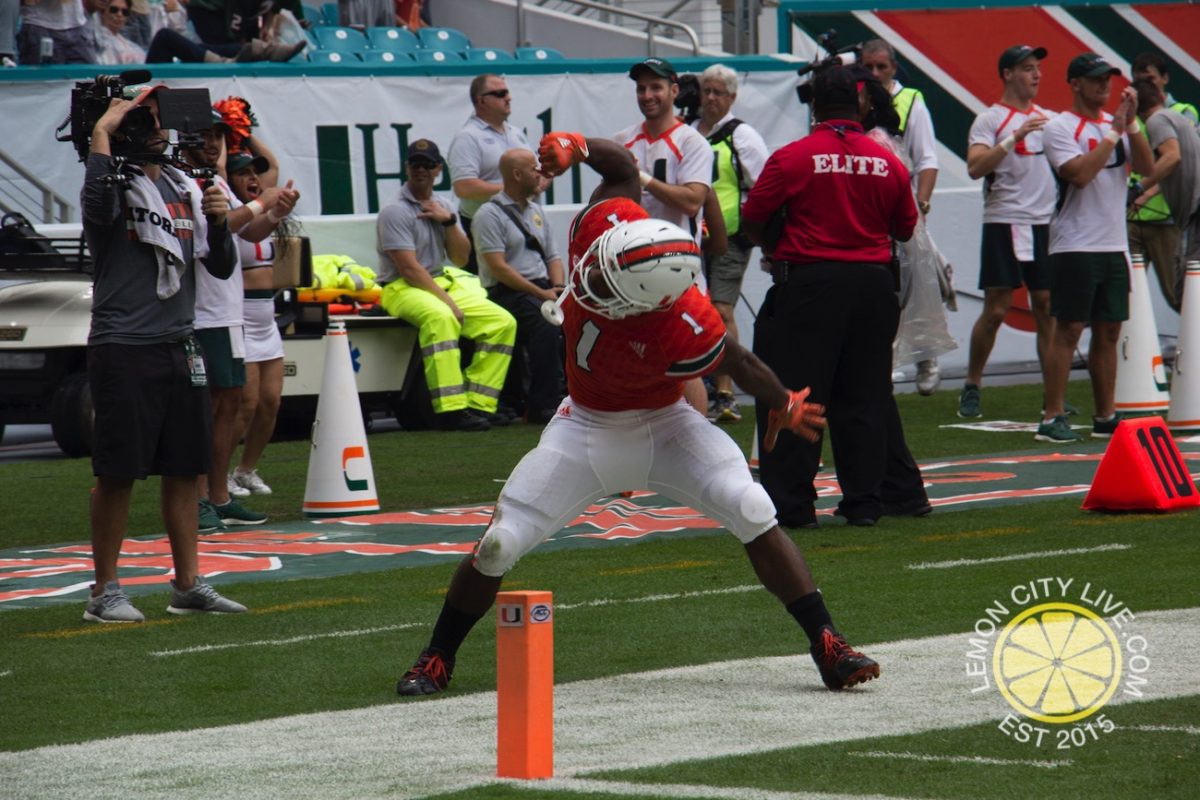 Honestly, it would be unseemly at this point to pile on. Redundancy is not my style and it seems unnecessary to remind the University of Miami Hurricanes and their fans how bad the team has been over the past four games. It has been a profound disappointment considering the hot start to get The U to 4-0 and all the way up to the #10 ranking in the AP Poll. It's been beaten to death by now and I certainly played my part in doing that, but the Canes have suffered their usual as-of-late tradition of losing to the Florida State Seminoles and immediately embarking on a downward spiral. This latest one has seen Miami drop four straight and look particularly shitty doing so; they could not be in a steeper free-fall if the entire roster held hands and went skydiving. So, here's a quick synopsis for the purposes of brevity and moving on: the team has sucked, the play has been shit, and I have no idea what the fuck is going on.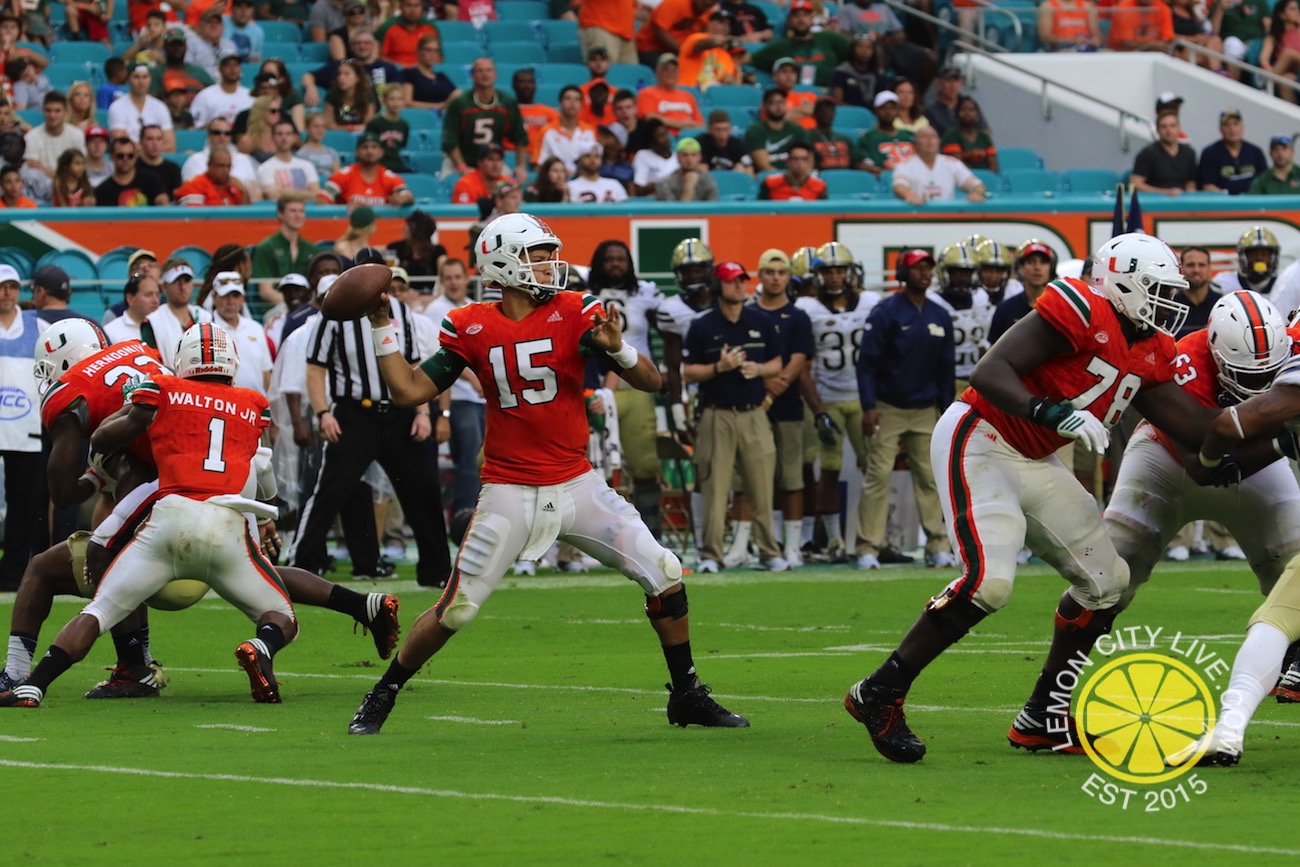 It has been 0 fun to attempt to figure out why the hell this team is playing the way that it is this season. I wrote about this previously and it still perplexes me today. What the fuck is going on between Head Coach Mark Richt and Quarterback Brad Kaaya? Richt, the offensive guru, the same guy that missed working with QBs and wanted to call plays again after being relieved of his duties with the Georgia Bulldogs. Well, that guy is really throwing me for a loop. I'm going to mention this once again because I DON'T GET IT! Where is the connection failing between the offensive guru and a supposed first round NFL talent? Is it the playbook? Is Kaaya really hurt? Does he just suck? Here's what I do know about Kaaya: undeniably, the guy has the physical tools and most definitely displays the QB persona. So, why the struggles? Why the major under-performing, and, way more troubling and head-scratching, why the lack of trust and usage in the gameplan? I don't recall many high-draft-pick, NFL-talent QBs that were not the featured pieces of their offenses in their latter college years. I don't want to fucking hear about the records and I don't want to fucking hear about the comparisons to others of UM past that stood under center. I don't even want to fucking hear about how good Mark Walton and Joseph Yearby are, even if they're absolutely awesome, which they are. I want to fucking see the light! I want to feel like this dude is as marvelous as every goddamn notification I get from my sports apps about NFL scouts suggests he is. But, most of all, I want to fucking beat FSU! Shit, at this point, I'll take any win in a "big game". Just give me a little something.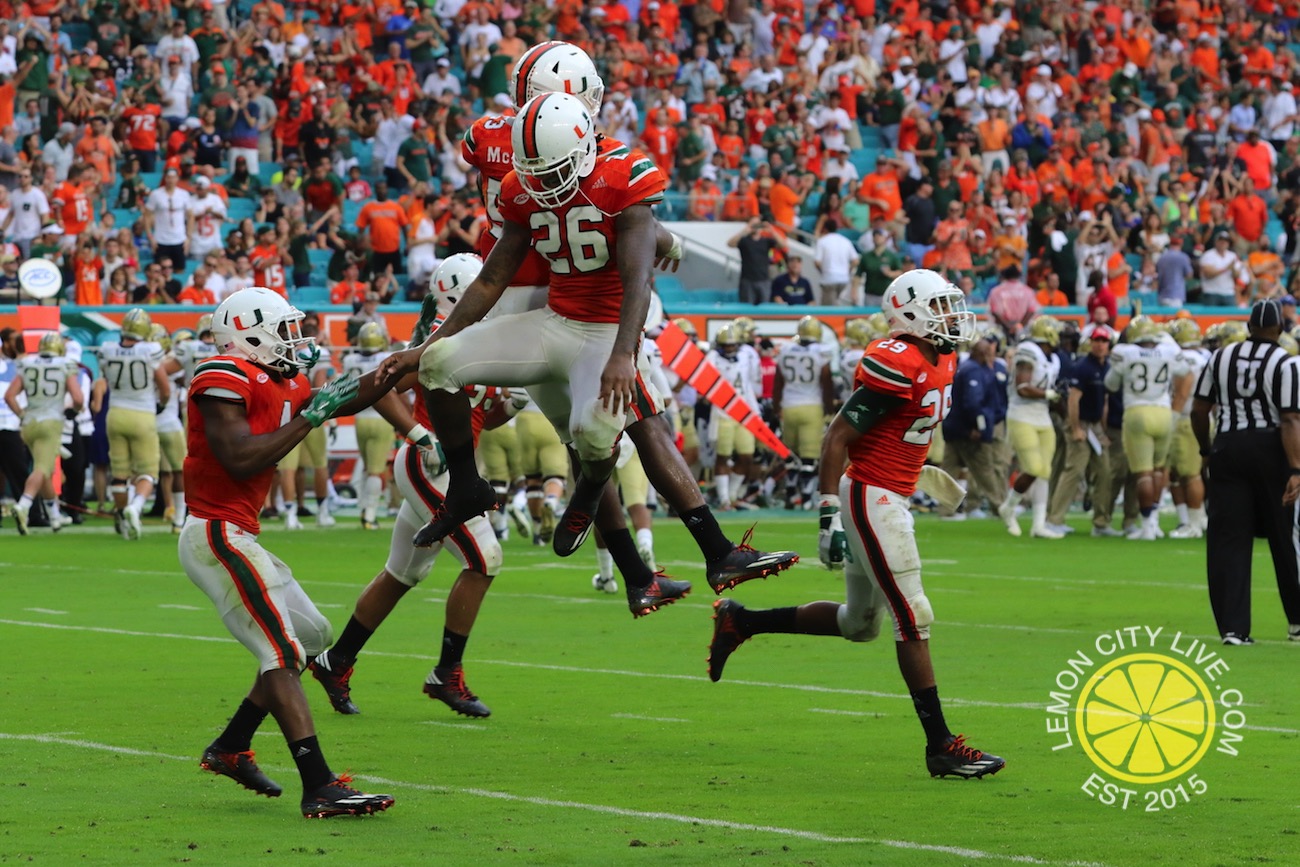 Al Golden never lost 5 in a row at the University of Miami and Richt said: fuck that shit (not really). If you're a Miami fan, a conscious and realistic one, you could have had no conviction in thinking this team would pull out a win today. Facing the Pittsburgh Panthers at home was preferable after a tough two game road stretch, but nothing in the play of this team suggested a victory was forthcoming. I once wrote that October would make or break the season for the Canes, and, after a 1-4 record and 3 conference losses that placed the Coastal division title out of reach, it's clear it broke them. However, Miami looked way better today.
If you didn't see the game, this isn't the place to get your box score and recap. Get your shit together and be a real fan, four straight losses is no reason to give up on your team. Here's what's important: the Canes won 51-28 and the offense looked impressive. Here's what's most important: Brad Kaaya was a MOTHERFUCKING STAR! Holy shit! Finally! It's ok, everybody, he was just playing the long game. He was waiting for the opportune moment, the ninth game of the year to display the full array of skills. He went 32-47 for 356 yards and 4 TDs through the air with 5 rushes for 17 yards and another score. THERE. WE. GO! All right, seriously speaking, Kaaya had 47 attempts in a game they pulled away with. Conversely, he had 42 attempts against the Notre Dame Fighting Irish with the bulk of them coming while playing from behind. Had 38 against the Virginia Tech Hokies, 31 against the North Carolina Tar Heels and 32 versus the Florida State Seminoles. The featured piece of the offense today was Bradley Kaaya and that was fairly obvious, it was also fairly obvious he was previously not. What changed?
There isn't much to do while we wait for the rest of the season to play out. Let's just enjoy the team winning and hopefully there will be more coming. However, whether he is coming around to the playbook, or his relationship with Richt is improving, or he's finally healthy, it'll be very intriguing to watch the remaining three games play out for Kaaya. There will be two road games followed by a regular-season-ending home game as we watch the development of the junior QB.
For a full photo gallery from this game, please CLICK HERE.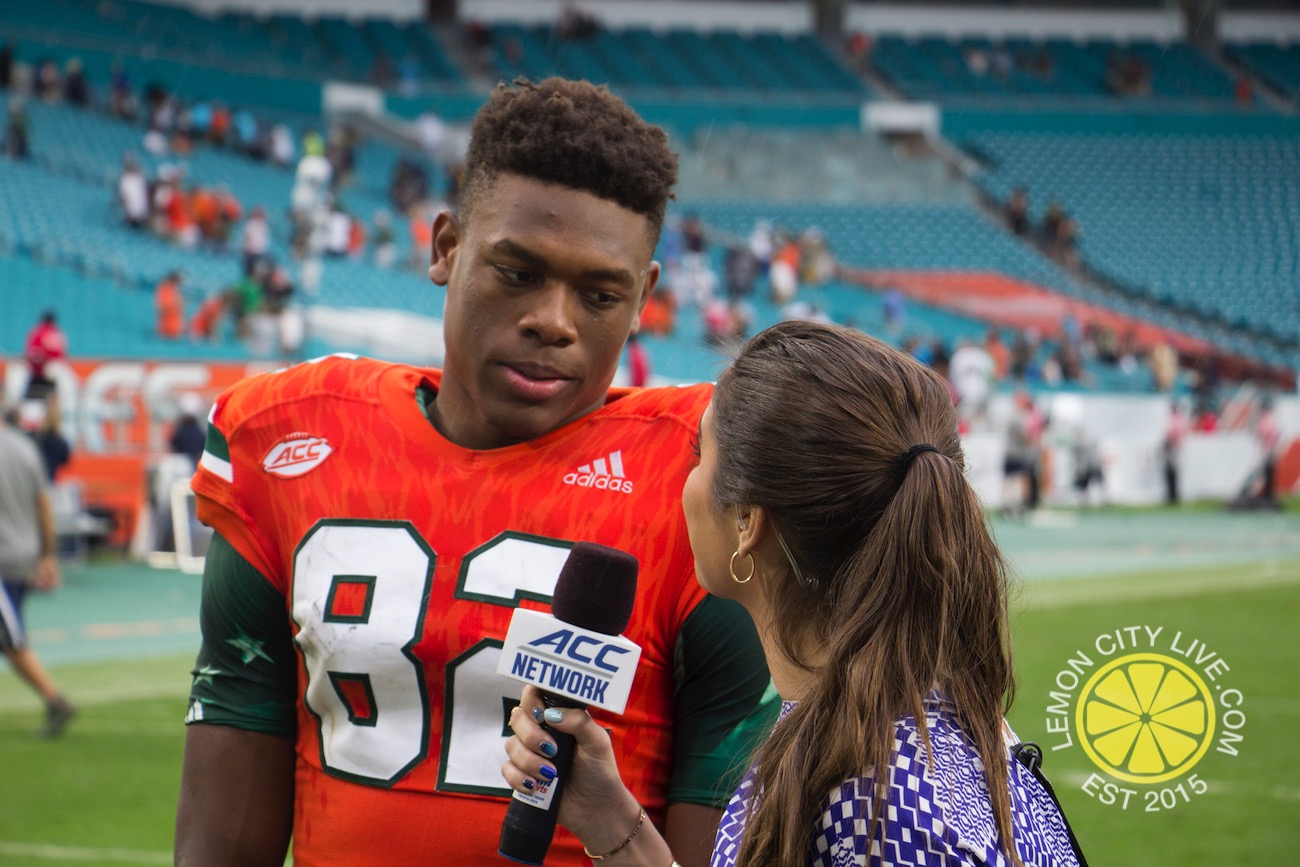 (Visited 109 times, 1 visits today)