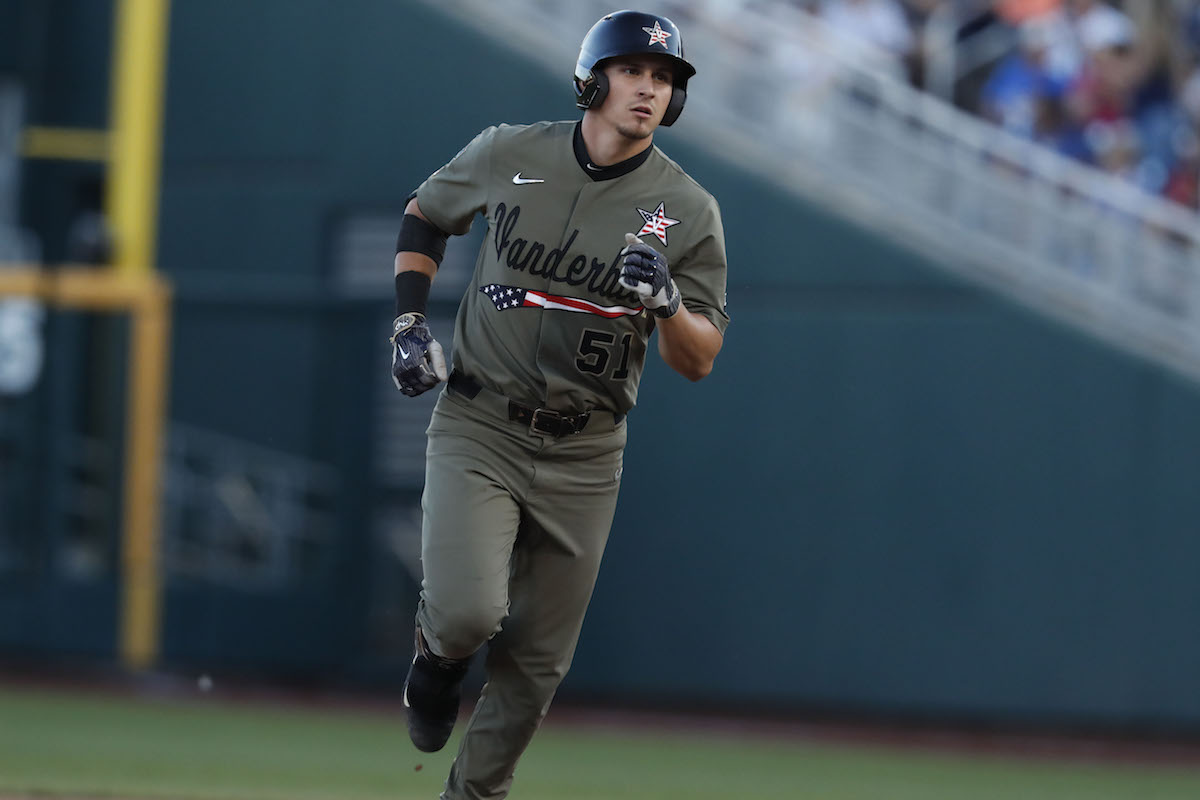 ---
Miami, FL – With less than a month until the commencement of Spring Training, the Miami Marlins have been real busy this winter. Adding several pieces, the organization bolstered both the infield and outfield with experienced ballplayers. Now that the young core is a year older and perhaps wiser, Miami is hoping for further improvement this season. Ultimately, their record throughout the 2020 campaign will be looked at, however, all eyes will be on progress at the plate. Considered a key aspect to competing, the anemic offense was one of the worst in the league last year, second to last in runs scored, averaging just three runs a game through the first 50 contests of the season. It nominally improved to roughly 3 1/2 runs the rest of the way but it meant little. The team lost over a hundred games. Speaking of struggles at the dish, the Marlins will definitely be looking to take a step forward in the power department, they were dead last with 146 home runs.
Overall, I've liked the moves so far. After building up the farm system, the young talent is developing nicely with more on the way. They'll be anchored by veterans that provide extra umph and valued experience. There's hope those who found success last year can build upon it and those that struggled (Cough cough Lewis Brinson) can turn a corner and play to expectations. The starting rotation has all signs pointing upward and the offense should do better. The question mark for me is the bullpen, no doubt the organization has made strides but who will be the closer to start the season and how secure will that position be? Will Coach Don Mattingly go with a committee? I feel better about the offense, good about the pitching and a bit apprehensive about the bullpen. Let's look at some of the moves.
🌴Welcome to Miami🌴 pic.twitter.com/278pUGSGmN

— Miami Marlins (@Marlins) December 3, 2019
Starting with Jonathan Villar, the trade with the Baltimore Orioles added a versatile, impact player. 2019 was a career year for him, hitting 24 HRs (The most in a season) while knocking in 73 RBIs (Another career-high). He also swiped 40 base pads with a slash line of .274/.339/.453. His WAR was 4.0 according to Baseball Reference. Reproducing these numbers would greatly improve Miami's ability to win more games. He could be inserted nearly anywhere in the infield, but the hot corner is where he'll likely be with Brian Anderson playing right field.
Moving onto Jesus Aguilar, his 2019 stat line isn't as impressive. Aguilar smacked 12 HRs, 50 RBIs, and slashed .236/.325/.389 for 131 games combined. Claimed off waivers, Aguilar played for both the Milwaukee Brewers and the Tampa Bay Rays. Miami will likely want to see something similar to 2018, his best season to date. An All-Star year, he knocked out 35 HRs and 108 RBIs, slashing .274/.352/.539. According to the Marlins' very early depth chart, one of his likely stomping grounds will be at first base, potentially sharing time with Garrett Cooper.
Now that he officially signed, Corey Dickerson is another fella that could be roaming the perimeter fences out there. Combine him with Villar and Aguilar and the trio collectively hit .271 with 73 doubles, 48 HRs and, 182 RBIs in 2019. However, between Harold Ramirez, Jon Berti, Magneuris Sierra, Cooper, and of course Brinson, we'll see if he ends up a lock or sees limited time.
The Miami Marlins have signed outfielder Corey Dickerson to a two-year contract through the 2021 season.

Welcome to the family, Corey! pic.twitter.com/Ld0IhidBip

— Miami Marlins (@Marlins) January 7, 2020
Speaking of spring training, Matt Kemp is an intriguing addition, to say the least.
Invited to Jupiter with eight other players, Kemp spent much of last season injured making roughly 60 plate appearances. Becoming an everyday starter is up in the air but Kemp should be able to crack the 40-man roster. If he does make the team, the Marlins are looking to milk as much as they can out of the 35-year old, who was an All-Star two years ago. It's what the Marlins are hoping for with every veteran, vintage throwback performances. He hit 21 HRs and 85 RBIs and slashed .290/.338/.481 in that year.
Yimi Garcia, signed as a free agent, adds depth to the bullpen after losing Tyler Kinley, Tayron Guerrero, and Austin Brice. The right-handed pitcher appeared in 64 games last season, tossing just over 62 innings and sporting a 3.61 ERA that included 66 punchouts and 14 walks. Another intriguing add is Pat Venditte who is capable of throwing with either hand. The club reached an agreement on a Minor League deal and a Spring Training invitation for the 34-year-old who spent last year in the Giant's farm system in Triple-A Sacramento. He tossed 47 1/3 innings of relief with a 2.85 ERA and also appeared in two games with San Francisco.
Stephen Tarpley is another add to the bullpen, the 26-year-old southpaw started off bright with the New York Yankees in 2018 but struggled the following season. He pitched a 6.93 ERA in nearly 25 innings of work with hitters batting .330 against him. Tarpley was good in the minors but has been unable to transfer it to baseball's biggest stage. Hopefully, a change of scenery helps out the lefty specialist who relies on his slider, sinker, and four-seamer.
If there was one particular move by the organization I wasn't fond of, it was DFA'ing Austin Dean. Dean showed more potential and a higher ceiling than other ballplayers. Speaking with him a couple of times last season, he displayed a positive, winning attitude not only for himself but for the team especially when they were on their very ugly stretch in the beginning of the season. If I had to pick between him and Brinson, I'd go with the Dean Machine. Here's hoping for a brighter future, for everyone involved.
Hide your beer can pyramids, St. Louis. pic.twitter.com/6qsElo8WKq

— Miami Marlins (@Marlins) January 14, 2020
It's worth saying in a brand new season comes renewed hope, but fans should temper their optimism. Remember how Villar had a WAR of 4.0? Everyone else was less than 2. It's another year of building up. It's the season for Miami to BEGIN to compete, anything more is a very welcome surprise. The goal is not only avoiding 100 losses but to display to the fandom tangible progress. Their end of the year record will be the clearest indication. So what are my predictions? Barring injuries or unforeseen setbacks, the Marlins should win 70-75 games to get the fans talking. Expect at least two players to make it to the all-star game as well. One thing is for certain, the fans have reason to be a little excited this year once spring training rolls around. Keep an eye out since we have plenty of folks coming out to camp, including No. 4 overall draft pick JJ Bleday who led Division 1 baseball in home runs (27) and helped lead Vanderbilt to a national championship.
That JJ Bleday swing looks twice as good in half the speed. pic.twitter.com/2sHHXbPJ6I

— Jupiter Hammerheads (@GoHammerheads) January 17, 2020
📸Credit: Bruce Thorson
(Visited 40 times, 1 visits today)