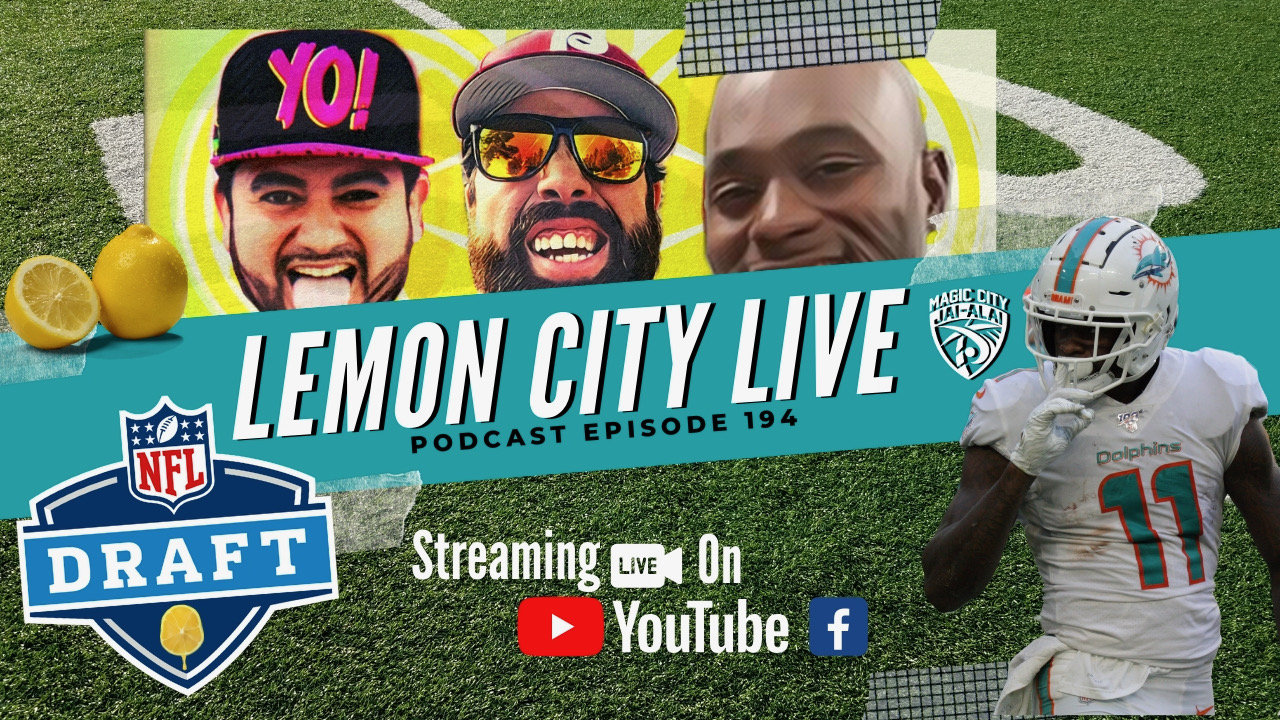 Lemon City Live | Episode 194 | 2020 NFL Draft
We bring you all the picks, trades, and hot takes you can handle, as we react live to the 1st 10 picks of the 2020 NFL Draft. Also, who did the Miami Dolphins pick at #5?! Friend of the show, Eric Henry joins us to help break it all down.
Brought to you by Magic City Casino Jai-Alai, #LiveTheJaiLife!
(Visited 248 times, 1 visits today)