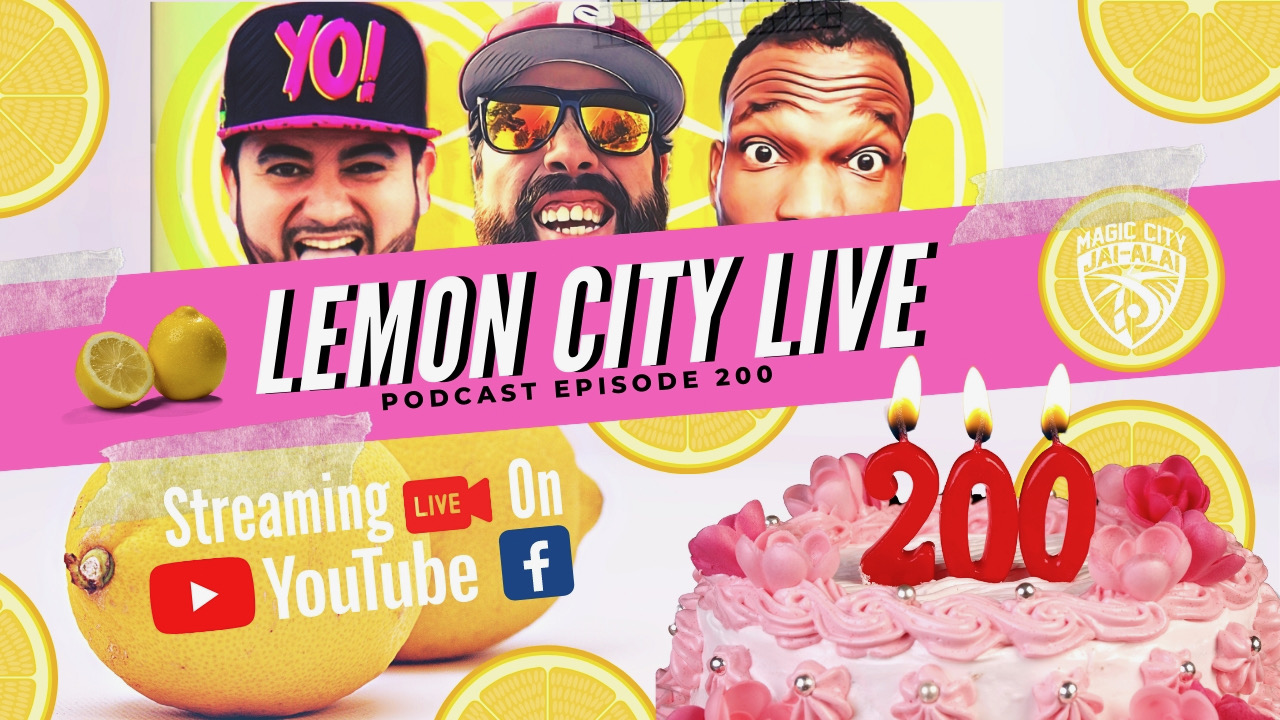 Join the Lemonheads as we reflect on 200 episodes. We invited some of the official Lemon City Live photography team and a couple of our best friends of the show throughout our history. Also, we've got some behind the scenes stories. What's it taken to bring you some delicious #SportsLemonade? And, here's what we're looking forward to in the future of sports.
Brought to you by Magic City Casino Jai-Alai, #LiveTheJaiLife!
Click here to support the growth of Lemon City Live!
Lemon City Live Podcast Episode 200

Join the Lemon Heads tonight at 8:35 as we reflect on 200 episodes. Join the conversation and be part of the show. Send us your questions and favorite memories of the last 200 episodes.#SportsLemonadeFollow Us On Instagram https://www.instagram.com/lemoncitylive/Like Us On Facebookhttps://www.facebook.com/LemonCityLive/Follow Us On Twitterhttps://twitter.com/LemonCityLiveSubscribe to our YouTube channelhttps://www.YouTube.com/LemonCityLive/Check Out The Rest Of Our Work At https://www.lemoncitylive.com/Podcasts Also Available OniTuneshttps://itunes.apple.com/us/podcast/lemon-city-live/id1052648966?mt=2Spotifyhttps://open.spotify.com/show/680r6GL6rZgVndrbzH6fmCSoundCloudhttps://soundcloud.com/live-from-lemon-cityiHeartRadiohttps://www.iheart.com/podcast/256-lemon-city-live-31014263/Stitcher Radiohttps://www.stitcher.com/podcast/lemon-city-live

Posted by Lemon City Live on Tuesday, May 26, 2020
(Visited 39 times, 1 visits today)