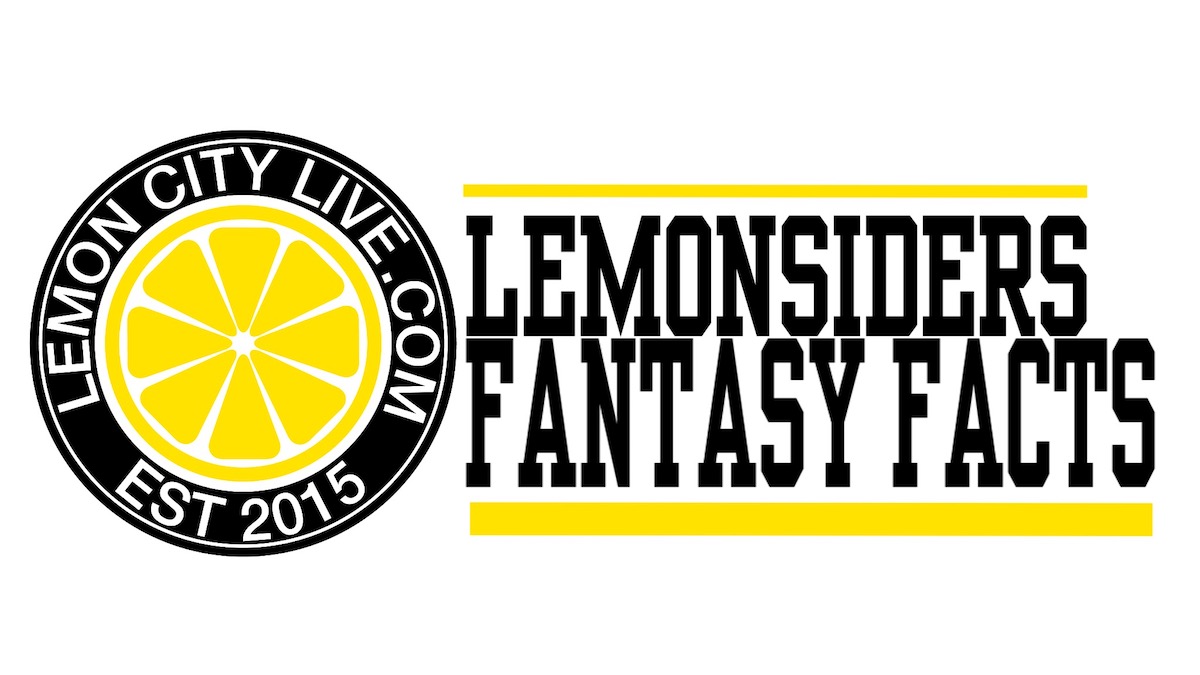 I remember the first fantasy football draft I ever took part in. It was probably one of the most stressful things I've done. I'm highly competitive, and to be in a situation where I was drafting my team and being lost, confused and rushed was not a good feeling. The countdown clock per pick was going way too fast. I almost forgot to draft a QB and a defense, and I drafted only 2 RB's. It was ugly. Over the years I've learned a few things, and let me just say, it's actually made a huge difference. Here are what I consider to be 10 useful tips for your fantasy draft:
1. Get Into a Fantasy Football Mindset
In 2013, Andy Dalton finished 3rd overall amongst QB's in total points scored behind only Peyton Manning and Drew Brees. He finished higher than names like Russel Wilson ( who went on to the win the SB), Tom Brady, Ben Roethlisberger, Andrew Luck and Cam Newton. No one in a football mindset would say Andy Dalton was the 3rd best QB amongst those names, but fantasy wise, he was. You have to think fantasy football points and production, not real life football production. Sounds confusing, I know, but it's a real thing that is not easy to do, but it drastically changes everything.
2. Don't Be a Homer
I get it, you love your team and you want those guys you cheer for on a weekly basis to be on your fantasy squad as well. It's tempting for me as Chiefs fan to draft Travis Kelce or Tyreek Hill immediately. What happens is, you want your guys so bad you tend to draft them way too early. Their average draft position (ADP) could be 8th round and you jump on them in the 3rd because he's your favorite player. Don't do it! It'll be fun cheering for a guy that's on your favorite team AND fantasy team, but it's not fun when you end up with a losing season because you were a homer during your draft. Be smart. Learn to let it go and deal with it!
#FGTMockDraft 2017 Round 4 – Pick 47 – Travis Kelce🏈– TE – #Chiefs – #NFL #FantasyFootball #MockDraft Wanted RB, but Kelce too good a value. pic.twitter.com/Omofi9kcUQ

— Football GarbageTime (@FBGarbageTime) July 31, 2017
I know what you're thinking, "Mock drafts are a waste of time because it never ends up the same." Yeah, you could be right, but there are benefits of doing mock drafts.
– It helps you not fear the clock. You become so use to drafting within that time slot so when the real draft comes along, there's no panic.
– It helps you try out different draft strategies.
– You'll notice really quick which positions are most scarce and it'll help you strategize better.
– It will help you draft noticing bye weeks so you don't end up with 7 guys on a bye come Week 8.
Practice makes perfect. Simple as that.
4.Know the League Settings
This is often overlooked, but extremely crucial. Leagues that are Points Per Reception ( PPR ) means you'll have to put more emphasis on WR and RB's who are pass catchers. Leagues that give 4 points per TD pass opposed to leagues that give 6 points changes the importance of QB's and whether or not you need to draft them early. Know your leagues scoring settings and then strategize accordingly.
5. Know Draft Values
This goes along with the mock drafts, you'll know when players should be drafted, so you don't draft too far ahead. A great website for this is fantasyfootballcalculator.com Here you'll see where you should expect players to be drafted. It's never smart to reach too early for a pick, so don't be that person who does it.
6. Rankings are Misleading
Rankings are season long projections, fantasy football is week to week. A perfect example is Isaiah Crowell in 2016 as he finished as the RB14 with 204.3 points but failed to rush more than 44 yards in half of his games. Playing him week to week may have caused some headaches yet final results for the season made him seem like a safe bet all year. I'm not saying to completely ignore rankings but realize you need week to week performers.
My 2017 NFL Fantasy Football Expectations for Cleveland Browns RB Isaiah Crowell: 1,300 to 1,700 total yards & 8 to 13 TD's. pic.twitter.com/NYehCLLZ09

— Austin D. Jordan (@AustinDJordan) July 28, 2017
7. Volume is King
This is self explanatory. The more opportunities, the more possibilities for points. WR's that are most targeted, running backs with most carries and QB's with most pass attempts. Seems like a common sense thing yet it's overlooked. This is where market share comes in. Best example of this would be New England this year. To predict which player on that team will produce week to week is going to be a weekly hassle unless there are injuries. Draft RB's on teams who are run heavy and look for WR's with trigger happy QB's or on teams where they are the clear cut number 1 option.
8. Don't Draft Handcuffs
Unless you're playing in a 16 team league or bigger, it's honestly a strategy people use that isn't affective at all. You're basically drafting a player that will occupy a spot on your roster "just in case" a starter gets hurt. That's a huge risk. Roster spots come at a premium, and to roster a player ( let alone draft ) a player to just sit there is wasting a roster spot. Later on in the year rostering handcuffs is acceptable but definitely not drafting them.
Just thinking of #FantasyFootball got us all like pic.twitter.com/1NaGaEOnzd

— Lemon City Live (@LemonCityLive) August 3, 2017
9. Roster Constructions
Standard leagues have you starting 1 QB 2 RB 2 WR 1 Flex 1 DST 1 K . Since you have to start a minimum of 2 WR & RB, you should have more WR's and RB's on your roster than any other position. If you're in a league smaller than 12 team, I'd highly ecommend to not draft more than 1 QB, TE and DST. On bye weeks or in case of injury, you can always stream your QB/TE/DST per week based on matchups.
10. Don't Overdraft Kickers and Defenses
This happens EVERY time. One person drafts their DST/K in the 8th round and then it starts up a chain reaction. Don't follow those sheep off a cliff. You can very easily stream your DST/K every week based on matchups, especially in leagues smaller than 14 teams. Wait until at LEAST round 13 of your 15 round draft to draft a kicker or DST. Last year Minnesota Vikings were projected to be the 12th best DST but yet ended up as the number 1 DST for 2016 season, nuff said.
Lemonsider Fantasy Facts is where a fantasy football (borderline obsessive) enthusiast brings you the goods you need to lead you to a championship which will allow you to flex your muscles and talk trash to your league members for months to come. Put your graph calculators away because formulas and algorithms that confuse many won't be seen here. Will be serving up simple, easy to digest fantasy info for all you lemon heads.
Don't forget to follow us on Twitter, Facebook, and Instagram.
(Visited 81 times, 1 visits today)