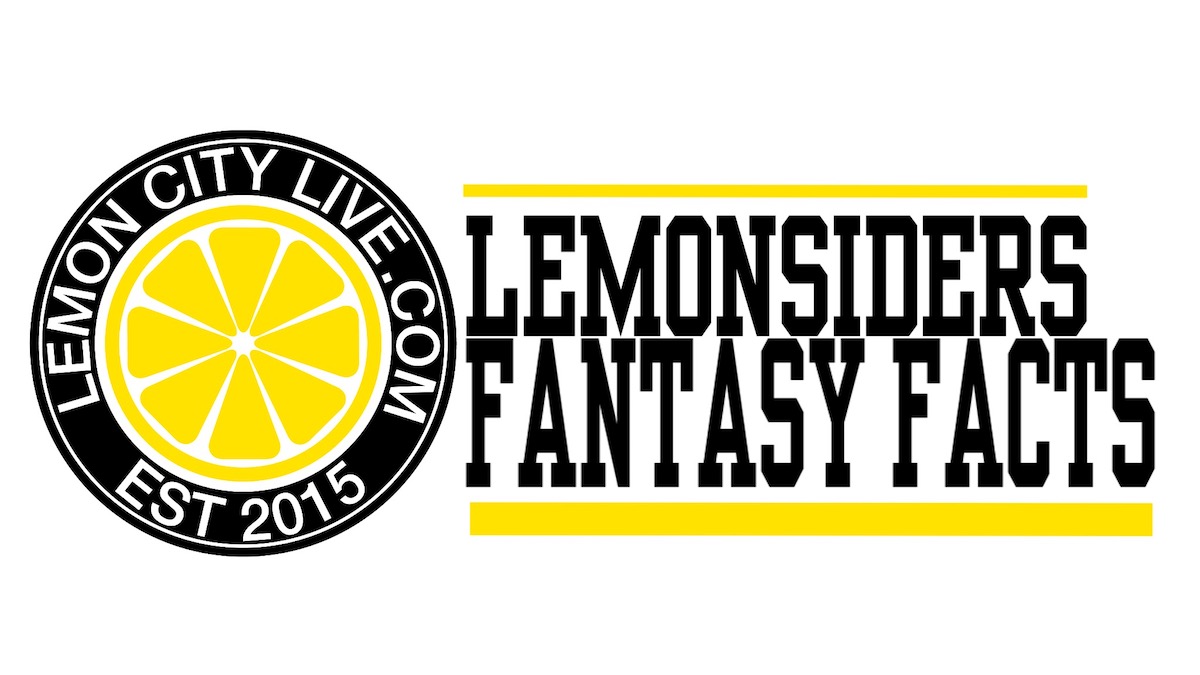 If you were one of the fortunate fantasy owners last year who selected Ezekiel Elliot in fantasy drafts, congrats! To some, it seemed like a gamble choosing a rookie RB within the first four picks of your fantasy draft but it worked out extremely well for those who selected him like I did ( humble brag ).
Anyone who has zeke on their fantasy football team right now pic.twitter.com/kAzuRs64pS

— Will Rooney (@wrooney33) July 17, 2017
So the question is, "Is there is an Ezekiel Elliot type running back this year for fantasy owners?" My simple answer is, "Probably not".
One of the first things we have to keep in mind when drafting any player ( especially rookies ) is the situation they are getting into. Last year Ezekiel Elliot was placed into an offense that had one of the best if not the best offensive lines in football. With Darren McFadden being injured, the only backup behind Zeke was Alfred Morris. We knew Zeke would get the bulk of the carries and would be on the field more since he's not only an exceptional runner but a great blocker as well. Turns out we were right because Zeke carried the ball 322 times for 1,631 yards and ended up finishing as the number 2 fantasy football RB overall in both standard and PPR scoring.
This years draft featured 30 RB's selected, the highest being Leonard Fournette selected by the Jacksonville Jaguars with the number 4 pick overall, the Zeke pick. There's 6 RB's that stand out to me as potential RB1's but in reality, they are more likely to finish as a low RB1 or a high to mid RB2.
He's a rare talent with size and speed but more than likely won't be an automatic three down back. TJ Yeldon is in line to be the change of pace back and Chris Ivory is also in the mix as well. The Jags offensive line last year was ranked 22nd according to Pro Football Focus. Fournette is projected to have the most volume out of any rookie RB despite the Jags leading rusher last year only having 130 attempts. We also can't forget about Fournette's ACL injury he suffered at LSU. Unless you feel comfortable with their offensive line this year, Leonard Fournette being drafted in the second round is a pricey gamble. Personally, I'm not willing to take it and will more than likely fade away from getting into the Fournette sweepstakes at his current ADP.
Leonard Fournette turns trophies into weight set for high schoolhttps://t.co/cxj1f0xRhf pic.twitter.com/p7tsqnfwHx

— Around The NFL (@AroundTheNFL) August 1, 2017
The multi-talented runner from Stanford seems more appealing for PPR leagues than standard based on his receiving skills. The concerns for McCaffrey boil down to two things: Amount of redzone work and how affective can he be as a pass catching back with Cam Newton. Carolina's offense will completely have to revamp this season to fit the skill set of McCaffrey who they drafted 8th overall. Cam has never been known for targeting check downs or dump off to RBs. He usually has looked down field and when nothing was available, he'd tuck it in and run. Can a new look offense be effective and utilize McCaffrey properly or will he be use sparingly? McCaffrey is by far one of the riskiest picks in fantasy this year.
Christian McCaffrey is difficult to tackle…

just ask Luke Kuechly

(via @PanthersBill) pic.twitter.com/XNGrq71knS

— Sports Illustrated (@SInow) August 2, 2017
The Bengals went out and drafted the Oklahoma RB despite his controversial off the field issues with the number 48 overall selection. He falls into an intriguing spot with the Bengals. They lost a few members of the offensive line in the offseason but the competition for starting RB is still up in the air. Giovani Bernard suffered a season ending ACL tear in Week 11 of 2016 but is healthy now and actually ahead of schedule in his rehab. Jeremy Hill is expected to split the backfield with Mixon and receive some goal line work but If Mixon shines at camp, things could change. Mixon is the safest of the top 3 rookie running backs.
Joe Mixon has gettin' away from the cops speed 👀 *Gus Johnson voice* #WhoDey pic.twitter.com/ogZPCQdAis

— The PUP List (@ThePUPListBlog) July 28, 2017
As a Miami Hurricanes fan, I unfortunately had to watch much of Cook's highlights against my team. We know what he brings to the table but he enters a crowed back field and with an offensive line that was ranked 29th by Pro Football Focus in 2016. Much of his success will come if they utilize his pass catching abilities but that role belongs to Jerrick McKinnon at the moment. The Vikings lost offensive lineman Matt Kalil to free agency and signing RB Latavius Murray adds some obstacles to Cook's possible production. He's a good pick but right now he's a bit over rated at his current ADP.
Who needs Adrien Peterson? Not the #Vikings! Congrats @dalvincook, you're a @Vikings RB now! #41 overall #Noles pic.twitter.com/VGLmzGrPAa

— Lemon City Live (@LemonCityLive) April 29, 2017
Currently the Redskins have four RB's on the roster : Robert Kelley, Chris Thompson, Samaje Perine and Matt Jones. Perine shined in Oklahoma in the absence of Joe Mixon's suspension and received nearly the same number of carries as Mixon last year. He's a powerful runner who should beat out Kelley come training camp or at some point in the season. Problem is, if a lead back doesn't emerge, they will turn to a running back by committee approach. This could be the case in this crowded backfield. If Perine does get to be lead rusher, he'll be rushing behind a top 10 offensive line with a great offense. I'm intrigued enough to draft him but not to reach up for him.
3️⃣2️⃣ days means…
✔️ NCAA single-game record
✔️ OU career rushing leader@Redskins rookie @samajp32#RBU #OUDNA pic.twitter.com/DCxZLJH3zX

— Oklahoma Football (@OU_Football) August 1, 2017
The Chiefs traded up in the 3rd round to draft Kareem Hunt and all those excited about Spencer Ware this upcoming season went into a frenzy. Kareem could thrive in an Andy Reid style offense if he's able to win starting job. Spencer Ware has been unable to be a workhorse throughout his professional or college career and Chadrick West is only considered a scat back as KC's 3rd RB. Coaches raved about Hunt's performance at rookie camp which is no surprise with the Toledo RB who rushed for an impressive 6.3 yards per carry in his college career. Not being a homer but he's a back I'll be looking to draft in every one of my leagues this upcoming year. I like Spencer Ware but don't believe he can be the lead back so Hunt is my guy.
Kareem Hunt impresses early in training camp with pass-catching ability (via @JCTSports): https://t.co/bDi8cZKC20

— Terez A. Paylor (@TerezPaylor) August 5, 2017
Lemonsider Fantasy Facts is where a fantasy football (borderline obsessive) enthusiast brings you the goods you need to lead you to a championship which will allow you to flex your muscles and talk trash to your league members for months to come. Put your graph calculators away because formulas and algorithms that confuse many won't be seen here. Will be serving up simple, easy to digest fantasy info for all you lemon heads.
Don't forget to follow us on Twitter, Facebook, and Instagram.
(Visited 93 times, 1 visits today)