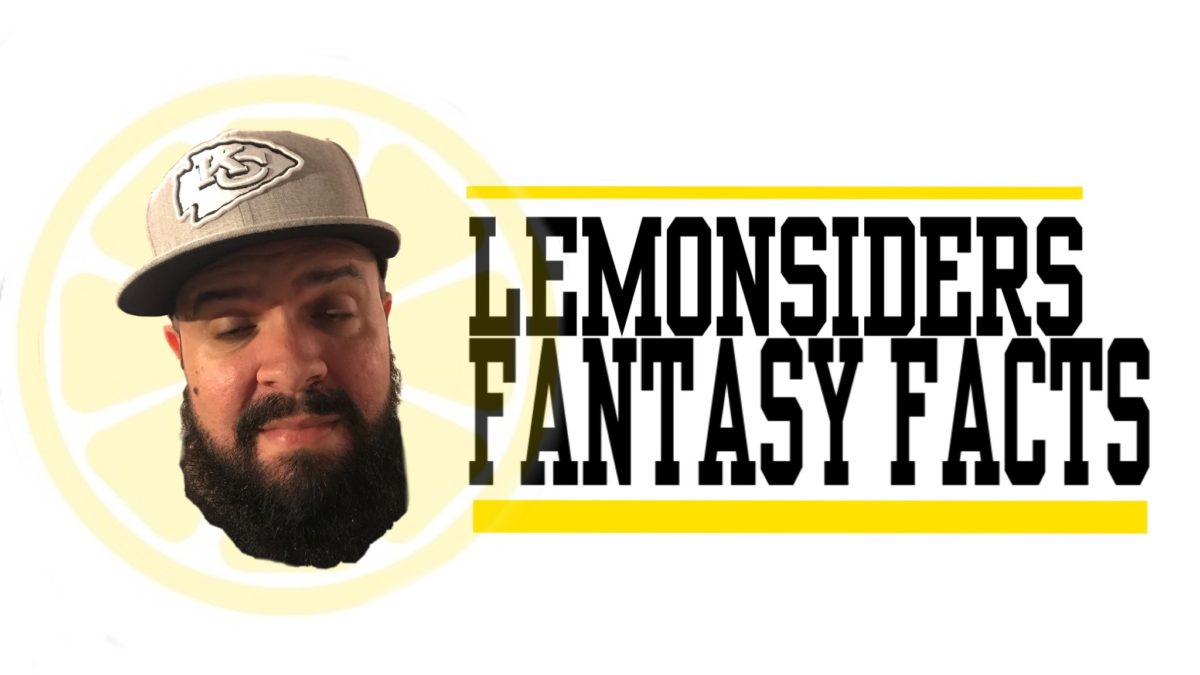 For anyone who has seen the movie Coming to America, you know what McDowell's restaurant is. In the movie, the restaurant looks like a rip off of McDonald's. Mr. McDowell in the movie even said, "They got the Golden Arches, mine is the Golden Arcs. They got the Big Mac, I got the Big Mick." Recently, a restaurant in Hollywood converted its Deli into a McDowell's and it looked legit with the uniforms and all. This isn't the first time a restaurant/deli converted itself into McDowells. As long as it looks real, it looks believable and it will draw attention even though people know it's not the real thing. As long as it feels right, they go with it. This is EXACTLY how choosing players goes with fantasy football. What seems good as far as the credibility of a players name and good stats for the year, we feel it's all good to pick up them up or play them weekly. What we seem to forget is, just like the pop-up McDowell's store, it can be great for a moment and then gone the next. Once the pop-up shop is gone, it's back to the regular deli or restaurant. With fantasy, you have to know when to switch out a player when it's time for you to move on. Pop-up shops don't last long and usually, neither do many fantasy players quality production. This is where we come in. Let's jump into Week 11's Hold, Toss Out & Add to help you have legit guys on your rosters and not ones that their production will be gone soon. (We won't be including sells because the majority of the league's trade deadlines are over so, therefore, no chance to sell.)
Hold
I was big on Mariota in the preseason and drafted him in every league and this year, he hasn't lived up to expectations but his schedule rest of season is favorable. If you're having to stream QB's because of injuries to your gunslinger, hold on to Mariota and if he's on your waiver wire, pick him up in case someone grew tired of waiting for a huge game out of him.
Marcus Mariota has 6 Passing TDs……time to start a dialogue pic.twitter.com/0dc12Uyj73

— Backpack Nuby (@NUBYXXL) November 6, 2017
Toss Out
I was hesitant on including Aaron Jones last week once we saw how the Packers offense looked without Rodgers (which wasn't good). Turns out I was right in my gut feeling. Apologies for not mentioning it sooner but after last week, you couldn't feel good about starting him this week. Unfortunately, he injured his knee this week and was carted off so you could definitely drop him moving forward. Even if he does come back this season, Packers offense doesn't excite me enough to trust him in my lineup.
And Aaron Jones is carted off. pic.twitter.com/qrkbEAZVmg

— Titletown Sound Off (@Titletownsound) November 12, 2017
As much as you may want to hold on to QB's due to the injuries at the position, if you have Jameis you're better off dropping him. What went from missing 1-2 weeks due to a shoulder injury has now turned into possibly a month. No need to keep him off your bench so toss out Jameis if he's on your bench.
Jameis Winston out for 2-3 weeks purely based off his actions in this video. pic.twitter.com/19bwjNCu4H

— Connor🃏 (@McCartyConnor) November 6, 2017
Add
Not going to lie, this one doesn't excite me too much but it's hard to pass up adding a starting running back to your roster. With the injury of Aaron Jones, this opened the door for Ty Montgomery but then what happens? Ty Mont suffers another rib injury and it kept him out the rest of the game. Rookie Jamaal Williams became the lead back. Week's 11-13 GB has a favorable schedule but the fantasy playoff schedule looks rough. If you need a RB for a few games, he may be worth a pickup but don't have high expectations.
Jamaal Williams trucks a bears defender and fights for the 1st!! #GoPackGo pic.twitter.com/LqcwJRLKG2

— TANK SZN… AGAIN (@SunsPlanet) November 12, 2017
Don't freak out on me here. Yes, I said Blake Bortles. His next three are opponents Cleveland, Arizona and Indianapolis. All 3 ranked in the top 10 for allowing most points to the passing game. Then, in Week 15 and 16, they play Houston and SF, two more teams that are ranked on the bottom of passing defense. Bortles for a playoff run? Sounds risky I know but after he struggled this week, he's a sneaky add to your bench since he has a VERY good schedule 5 out of the next 6 weeks and he's almost guaranteed to be overlooked by your league-mates.
After tearing apart the @Bengals for 259 yards in Week 9, Blake Bortles only needs 59,043 yards on Sunday against the @Chargers to break the @NFL's all-time record for passing yards in a career (set by Peyton Manning in 2015: 71,940). pic.twitter.com/RCGJHMEE4J

— Blake Bortles Facts (@BortlesFacts) November 8, 2017
This will be one of the last handcuff running backs we will mention as a stash but if you're a Melvin Gordon owner and on your way to the playoffs, this is a must add soon. The rookie Ekeler had his best game of the year this past week scoring over 20 fantasy points. Again, if you're a lock for the playoffs and you own Melvin Gordon, it's a must add.
Austin Ekeler TD. Again. Everyone with Melvin Gordon right now. #LACvsJAX pic.twitter.com/8TgdOw2oXz

— NFL Fantasy Football (@NFLfantasy) November 12, 2017
Be sure to check with us each week where we will discuss not only start, bust alerts, and sleepers for that particular week, but also who you should be adding to your roster and who you should be dropping.
Don't forget to follow us on Twitter, Facebook, and Instagram.
(Visited 52 times, 1 visits today)