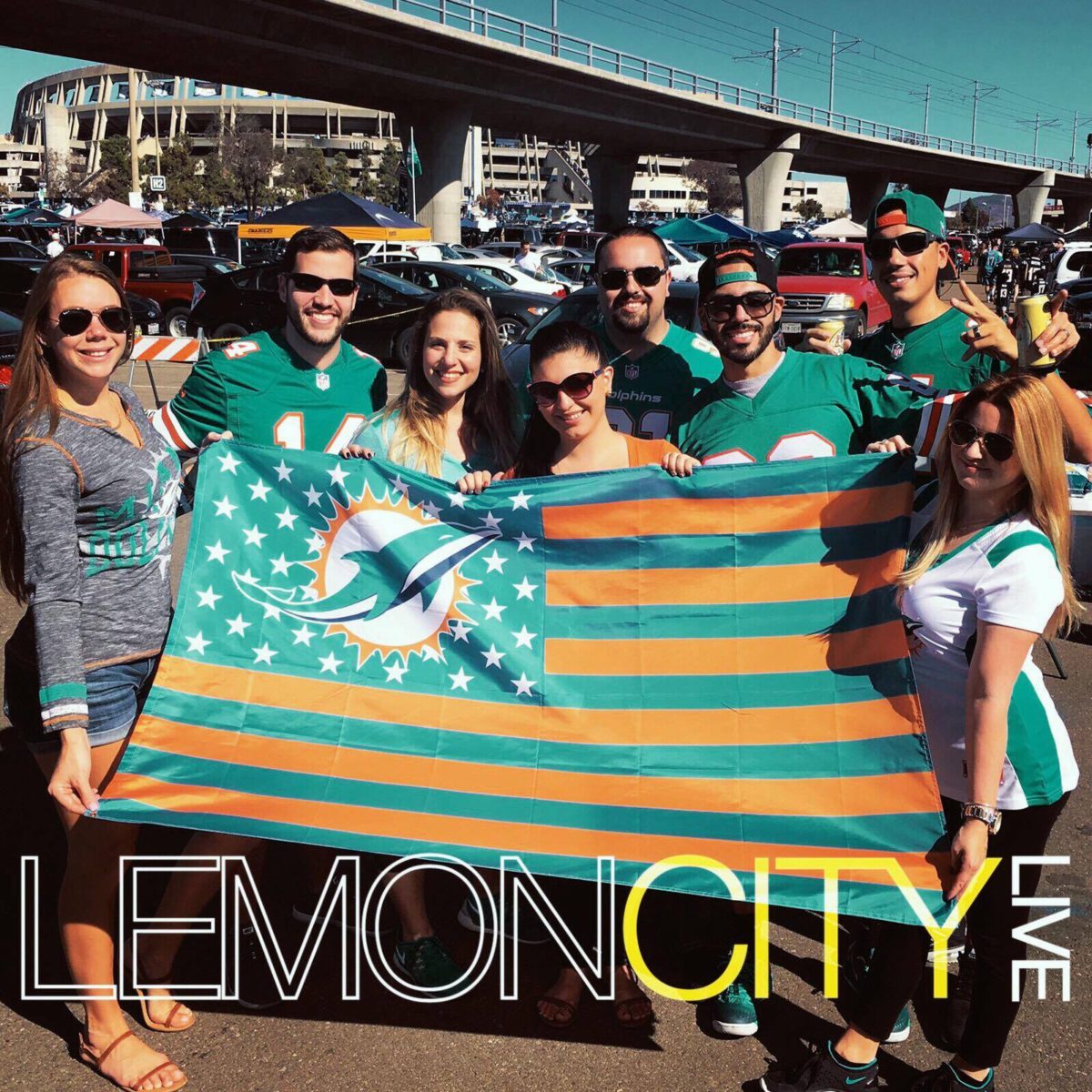 Lemon City Live strives to promote the fandom, passion and voice of the fan. We happily extend our platform to anyone looking to express themselves and greatly appreciate the following contribution.
Written by – Gabriel Garcia

After a wet and wild victory over the Arizona Cardinals, the Dolphins face another tough test, the loss of their iron-man quarterback Ryan Tannehill. Touted as one of the toughest quarterbacks who isn't afraid to rush for just a few more yards instead of safely sliding and even going as far as to lower his shoulder on an incoming hit, Miami will have to make it to the playoffs without him. Luckily, the football gods were somewhat on our side; it isn't a full tear, just a sprain. No surgery appears to be needed. However, the true extent of the damage will not be known until the swelling goes down and it is all but certain that he will not be playing the final 3 games of the season. Enter Matt Moore.
There's a reason we've kept this guy as our back-up. And while he is no Ryan Tannehill, Matt has plenty of experience and is damn well the best back-up QB in the league outside of a guy named Tony Romo. T.J. Yates' signing shows that Brandon Doughty is, in the eyes of Adam Gase, not ready. We will have to keep waiting to see what the gunslinger out of Western Kentucky has to offer. Meanwhile, Matt Moore hasn't started since January 1st, 2012, coincidentally, it was against the New York Jets.
Let's look at some of his stats: His last start ended in a 19-17 New Year's Day victory; prior to joining the Dolphins, Moore had already started in 13 games in three seasons with the Carolina Panthers. When he played for the Dolphins in the 2011 season, he went 6-6 helping them win 6 of their last 9 games; during that span, he had thrown 15 touchdowns and 5 interceptions. A rather impressive 3:1 ratio resulting in a passer rating of 97.8, also the 6th highest in that span behind Drew Brees, Tom Brady, Matt Ryan, Aaron Rogers and Tony Romo (in no particular order). That's good company. Needless to say, the guy can play. He isn't a rookie being tossed into the deep end with the pressure of a playoff race weighing down on him, he is a veteran quarterback.
For those of us dreading a repeat December collapse, Matt Moore has a career passing rating of 90.8 in December. Compare that to 40.3 in September, 68.2 in October, 91.5 in November, and 76.1 in January as reported by Alain Poupart, the Dolphins lead writer. Encouraging numbers, no?
As if there weren't enough coincidences, the last time he started was against the Jets, but not only that, his first start after signing with the Miami Dolphins in Spring 2011 was also against the Jets. It is also worth adding, the coach of the Dolphins during the 2011 season finale is the coach of the Jets now, Todd Bowles. He was the interim coach after Tony Sparano was fired towards the end of the season.
Our upcoming game will be a battle between back-up QBs. On the other side will be Bryce Petty, in for the now benched Ryan Fitzpatrick. Shame. Sitting at 4-9, the Jets' season is done, but after storming back in the second-half to defeat the lowly 49ers they have not quit. Petty has multiple weapons, running back Bilal Powell had a career game last week after going in for Matt Forte, racking up 145 yards and two touchdowns. We're at the bottom against the rush, uh-oh. Then there's wide receiver Brandon Marshall, despite only having 56 receptions, 744 yards and 3 touchdowns. On defense, they have first-round draft pick Darron Lee who has become an every-down linebacker, and a speedy one at that. However, he can be outmaneuvered due to the tendency of making mental mistakes. And then there's cornerback Darrelle Revis who is still looking for his first interception this year.
The weather is looking to be rather unfavorable so you can expect it to be like last week's game against Arizona, except really cold, making it seem likely that the Jets will try to run the ball down our throats and beat us that way. Meanwhile, the playoff picture has us on the outside looking in despite our tie with Denver (they have the tiebreaker based on strength of victory) and we're probably going to have to win our last 3 games of the season to have any hope of moving on. Losing to the Ravens and Tannehill's injury hurt us. However, we have a clear advantage on the remaining schedule. The Broncos face the Patriots, the Chiefs and then the Raiders, although 2 of the 3 games are at home, opposite of us. As for the Dolphins, we face significantly weakened teams. The Jets and Bills have coaches that may not see next season with their respective clubs and we can cling to the hope that the Patriots clinch early and rest their starters. It all leads to one conclusion: Win, baby, win.
(Visited 109 times, 1 visits today)