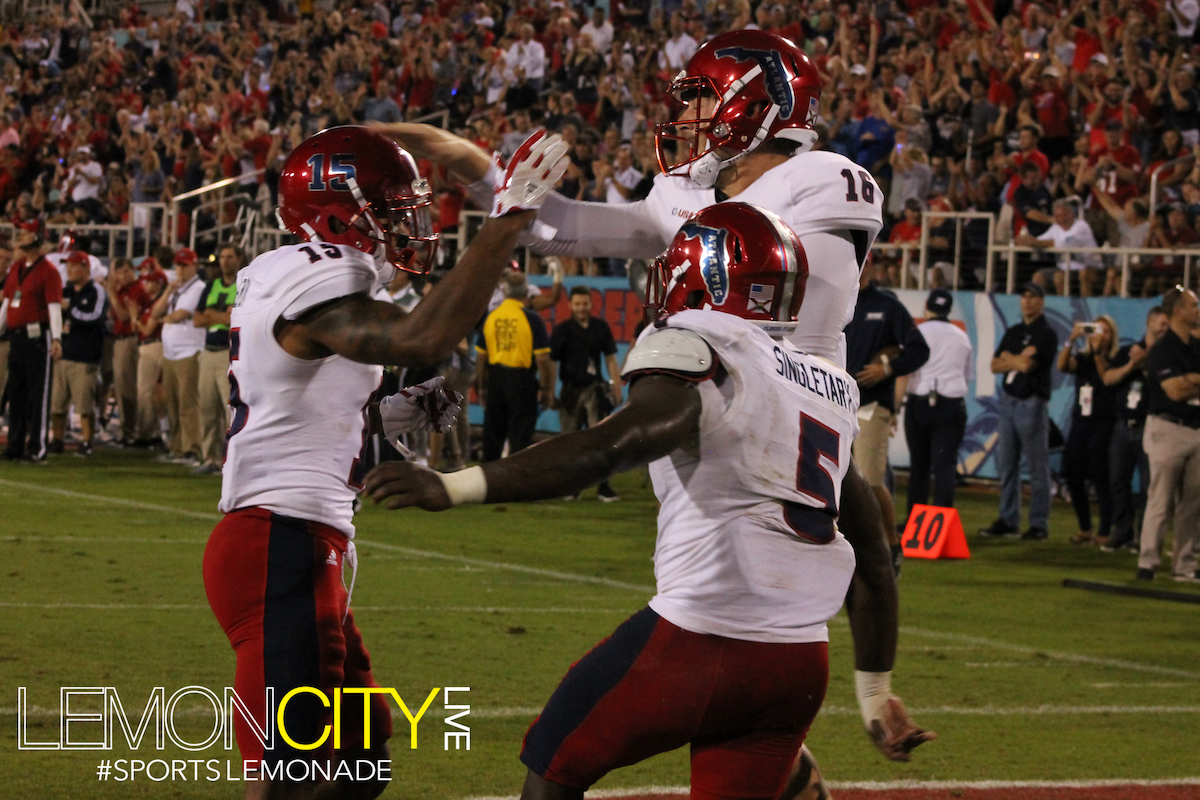 Boca Raton, Fl. FAU Stadium – The Cheribundi Tart Cherry Boca Raton Bowl, everybody. It's a mouthful, like their juice, which I haven't tried, but I should. I hear it's good for you or something.
The Florida Atlantic Owls host the Akron Zips in their home stadium for the last game of the season. The Zips had a pretty decent season, all things considered. By their standards, a 7-6 overall record, 6-2 in Mid-American Conference record, East Division champs, MAC Championship title game participation, and a bowl game in sunny Boca Raton, Akron should definitely be happy with the strides the program made this year. The Owls however, should be fucking pissed.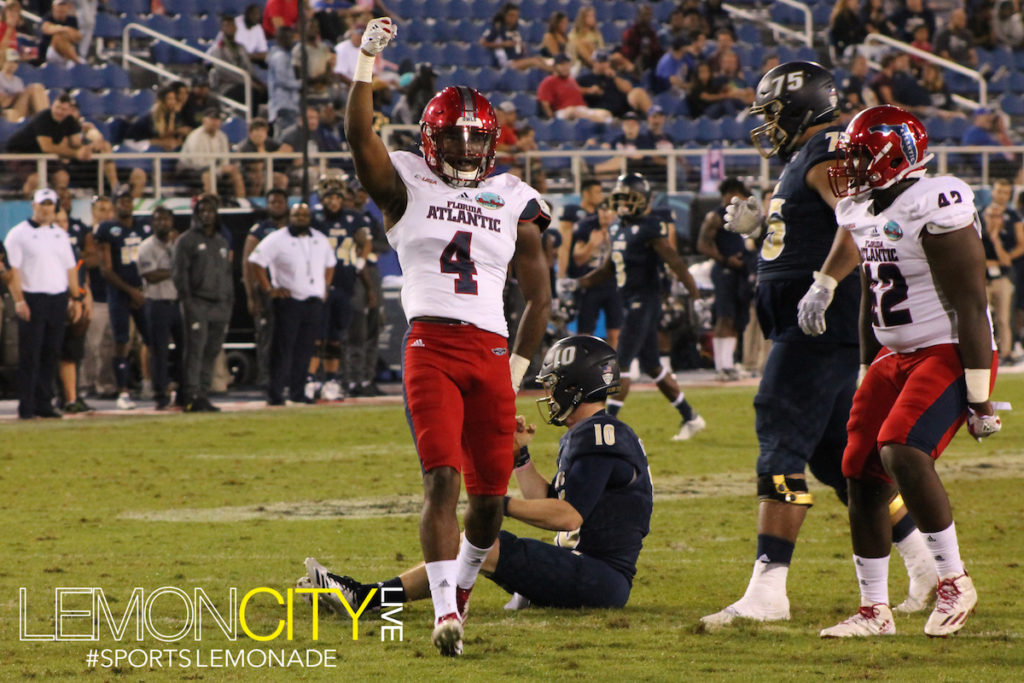 Lane Kiffin's FAU has been absolutely fantastic this season. A slow 1-3 start has been followed by 9 straight wins (0 losses in conference), a Conference USA championship, and an ass-whooping of seismic proportions for whatever unlucky bastard happens to stand on the opposite side of the field. The Lane Train will not be derailed, but the powers that be refuse to let it run full steam ahead. It is inconceivable to me that a team that operates one of the most prolific offenses in the nation lands a bowl game at home against a much inferior opponent that will serve as no barometer for their program. In fact, so much so that the line coming into this game was favoring FAU by around 22 points. FAU's 14th nationally ranked total offense (6th in rushing offense and 9th in scoring) going against Akron's 98th ranked total defense and 117th ranked total offense. Seriously?! The Owls got robbed, man. We deserved a more exciting match-up and the opportunity to see this Florida Atlantic team truly test their football abilities. From a fan's perspective, this game had little appeal except to see your hometown team handing out a spanking.
This is the Boca Raton Bowl we got, though. Lopsided football is better than no football at all, especially when your team happens to be the overwhelming side; and boy, were they overwhelming.
Final score: a lot to a little. But for real though, it was 50-3. You know what they say: when expectation meets reality, the Zips get the shit kicked out of them. Devin "Motor(fucking)" Singletary! Holy shit! This dude is just out of his mind. I mean, come on. Kiffin meet Singletary, a match made in offensive football heaven. The sophomore sensation, C-USA MVP, third-team All-American, and simply one of the best players in the football world this season continued to set the earth on fire today. He and his team honestly seemed hell-bent on showing everyone exactly what they are capable of. How does 124 yards and 3 TDs sound? Or him having over 2000 total yards and 33 TDs this season, including 32 rushing TDs establishing a new season record? How about the fact that he wasn't even the best offensive player on his own team, though? Jason Drikel deserves some kind of credit. The redshirt junior quarterback was feeling good today; felt like balling out of control. Driskel threw for 270 yards and 2 TDs including a beautiful 63-yard bomb to Kamrin Solomon. But wait, that's not all. He tucked it and got another 67 yards on the ground and 2 more TDs for good measure. No doubt it was well-deserved when he got the Offensive MVP for the game.
Akron Zips. Zip recruiter. Zip ties. Zip codes. Zip-a-Dee-Doo-Dah… Don't matter. Owls🦉 by fiddy! #ThefaU #OwlsUp pic.twitter.com/KOfSvp0PO2

— Lemon City Live (@LemonCityLive) December 20, 2017
Somewhere in the midst of the North Texas Mean Green needing CPR to get back in it, crowds were heard chanting "we want Bama" in the C-USA Championship Game on December 2nd, 2012. On the same day that Kiffin – former Alabama Crimson Tide offensive coordinator – received a 10-year extension to stick around in South Florida, his team sure played like they were ready for a shot at a College Football Playoff participant. The future of this Owls program looks solar bright, and we cannot wait to enjoy it.
We finally got @Lane_Kiffin out of his shell 🐚 pic.twitter.com/IBLRU4I9C8

— FAU Football (@FAU_Football) December 20, 2017
For more pictures from this game, please CLICK HERE.
Don't forget to follow us on Twitter, Facebook, and Instagram. 
(Visited 111 times, 1 visits today)