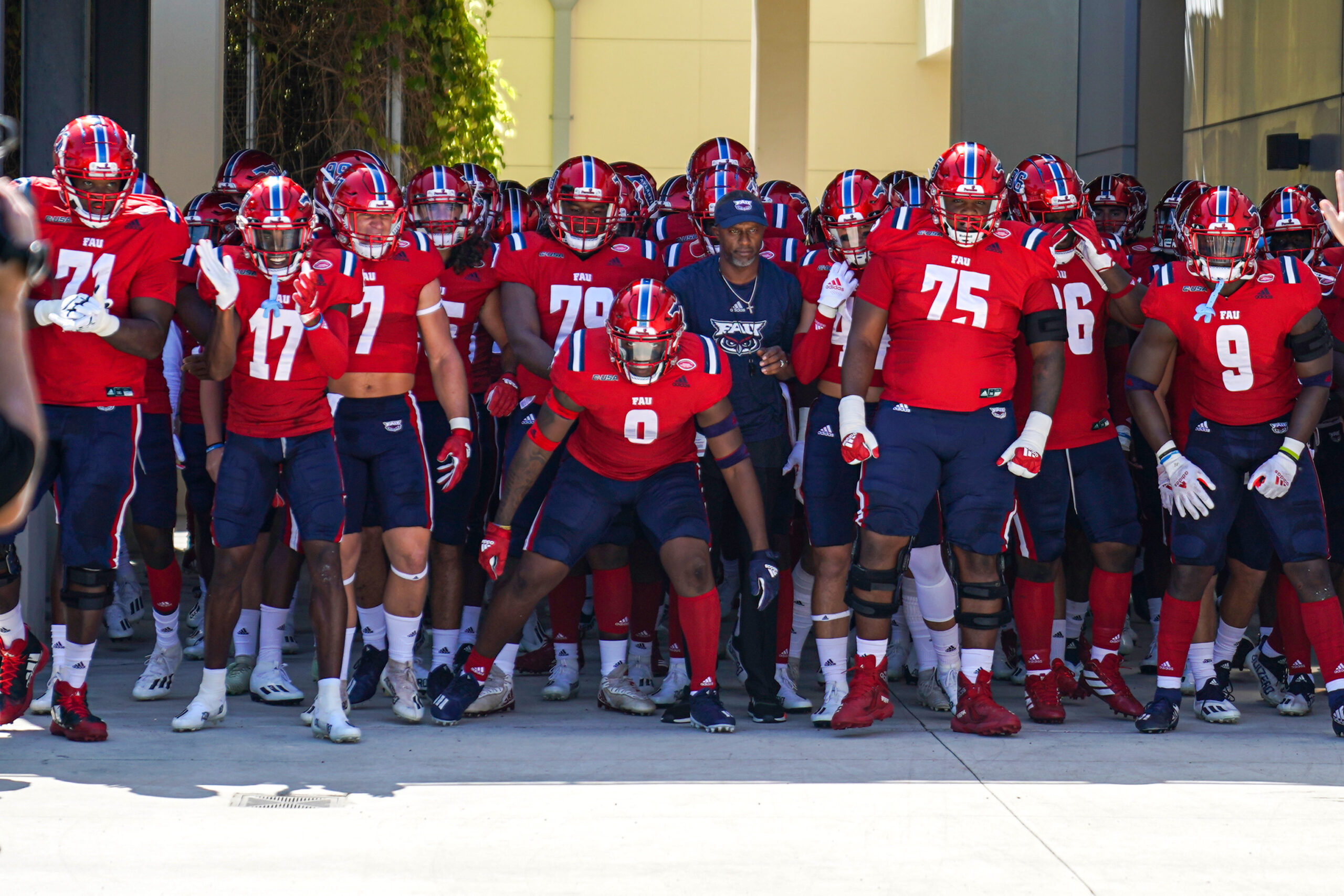 ---
The FAU football team is 85 percent fully vaccinated, according to Senior Associate Athletics Director for External Relations Andy Seeley. 
"Another 5 percent in process with one dose and the second scheduled," Seeley said. 
The #FAU Football team is 85% fully vaccinated, according to information provided through a school spokesperson.

"Another 5 percent in process with one dose and the second scheduled."

— Zachary Weinberger (@ZachWeinberger) September 15, 2021
With vaccinations being a huge talking point in the realm of the COVID-19 pandemic, it also remains present in all types of sports. Especially college football. 
Coach Taggart
FAU head coach, Willie Taggart gives his evaluation on the current percentage of vaccinations and if he sees that 100% is a realistic possibility. 
"It is if 100% of us want to get it," Taggart said. "I think it's a good number. I think our guys have shown that they want to play. But, more importantly, we have young men that are concerned about their health, about people around them, and do what's best for everyone. So we would love to be at 100. We're not there, but I'm really happy with the guys that were taking care of their business and looking out for themselves, their teammates, and their families."
Taggart has expressed in the past the importance of taking the vaccine and how that relates to playing football. In a press conference on Webex on Aug. 23, he said, "Our guys have done a great job. We have a lot of guys on our football team that want to play this year, so if that will tell you anything, that will tell you how many guys are vaccinated. Hopefully, we get to 100% here soon."
Reaping The Benefits
When it comes to the pandemic, it caused a hectic season in 2020 where teams had games canceled or postponed because of outbreaks. FAU was no different. 
The first four games of last season fell under those terms where the Owls played their first game on Oct. 3 in a win against Charlotte. After, FAU played the next five games, but once again had two games canceled against Conference USA foes – Old Dominion and Middle Tennessee. 
In total, FAU played nine games in 2020 out of a possible 15. 
So far, the Owls haven't had any setbacks in terms of COVID-19 in terms of games getting canceled/postponed.
FAU is looking to go to 2-1 this Saturday at 6 p.m. when they face the Fordham Rams at home.
Opportunity #3 pic.twitter.com/qLUjdRKCDk

— FAU Football (@FAUFootball) September 13, 2021
(Visited 39 times, 1 visits today)