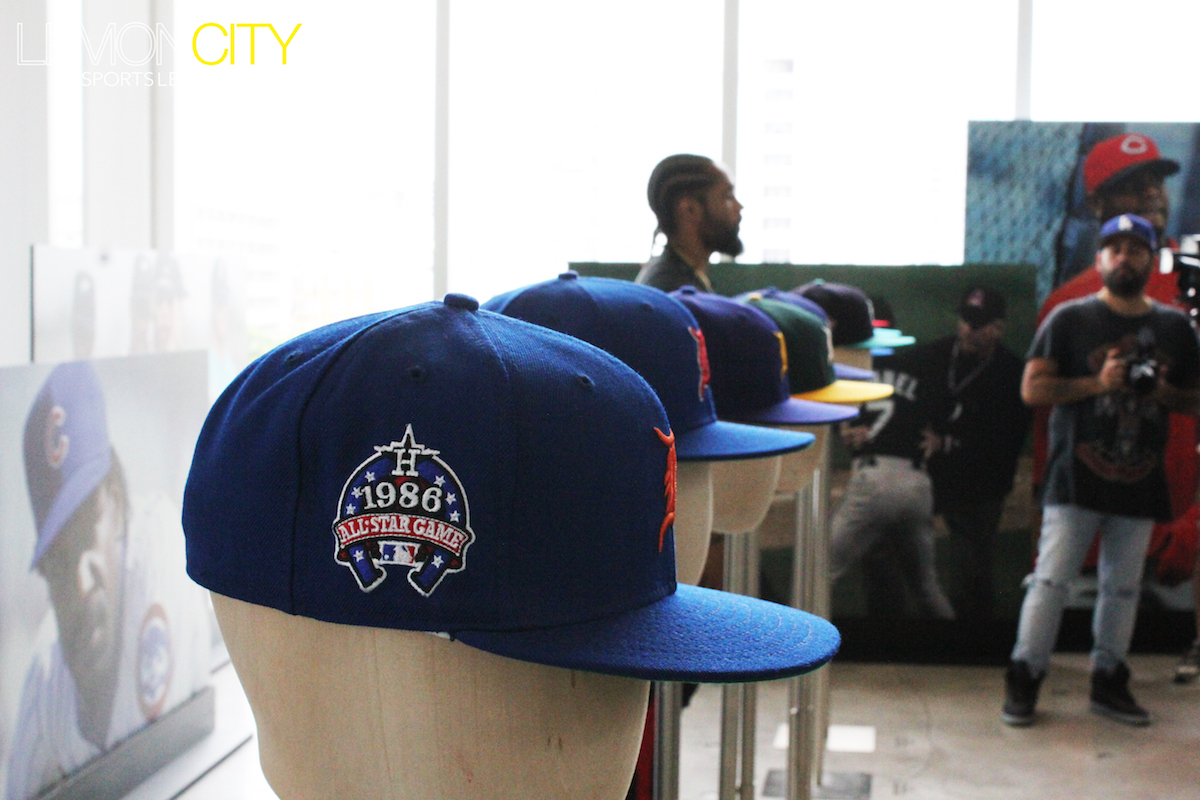 The Major League Baseball All-Star week fell on Miami like horny teenage boys on a topless South Beach. That's probably quite literally what actually happened, as baseball fans from all over the country descended on Miami Beach, because where else do you stay when visiting Miami, am I right?
Well, our festivities also began on South Beach, but more specifically we began at Alchemist in the Lincoln Road Mall for a collaboration between New Era, you know, those fitted caps that you wear backwards, and Fear Of God. Now, that, you probably don't know. Fear Of God is a clothing brand by Jerry Lorenzo, son of former MLB player and manager, Jerry Manuel. The collaboration was to honor former MLB All-Stars by releasing limited edition New Era caps designed by Jerry Lorenzo in the likeness of the All-Star caps worn by the respective ball player. My favorite cap was the '96 Florida Marlins Gary Sheffield styled cap, because I'm a homer, and his was a Marlins-styled All-Star cap, but my eye kept creepin' towards that '91 Oakland A's Ricky Henderson styled All-Star cap. I just really like that color scheme. Coming in third was the '91 Seattle Mariners Ken Griffey Jr styled cap. It has the same blue and gold as FIU, and like I mentioned before, I'm a homer, but I prefer the term loyalist. It's in my DNA, right Kendrick?
Another great aspect of the collaboration was that The New Era Cap Foundation donated $200,000 to the Jackie Robinson Foundation, which really gives you an appreciation to what Jackie Robinson was able to accomplish, since all the legends honored in the collaboration are African American. None of that happens without #42's breaking of barriers. The ball players honored were, like I mentioned, Gary Sheffield ('96), Ricky Henderson ('91), Ken Griffey Jr. ('91, '93, '00), and also Dave Winfield ('81), Darryl Strawberry ('86, '91), Andre Dawson ('89), and Jerry Manuel ('95, '99).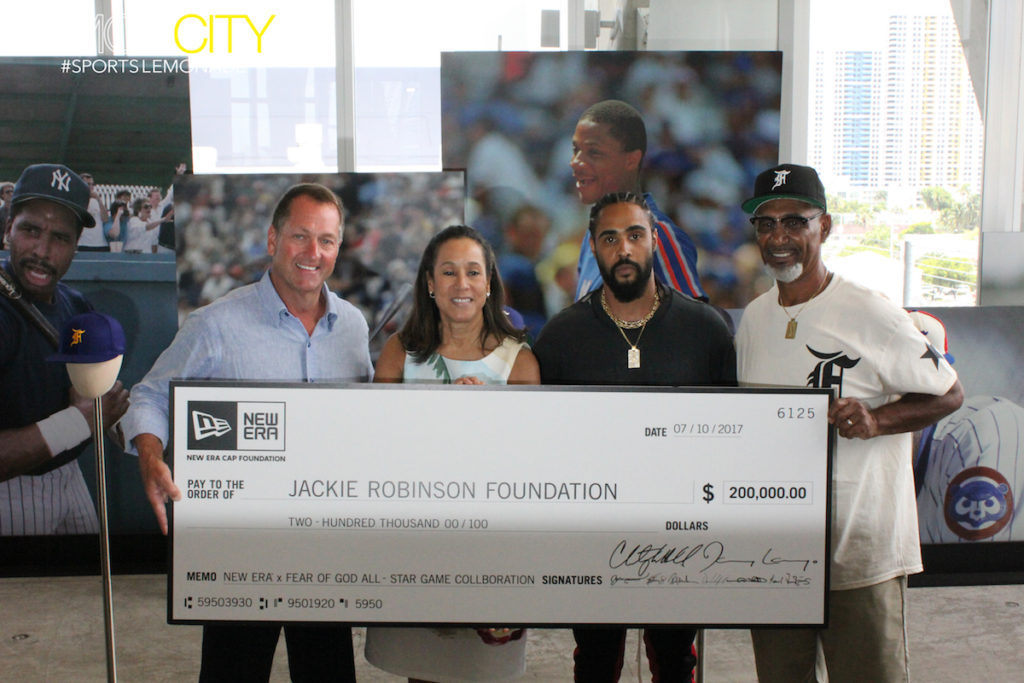 We interviewed hometown guys Andre Dawson and Gary Sheffield, who both expressed their overwhelming support for baseball in Miami. An interesting note, Sheffield said "I still don't believe nobody throws as hard as Nolan Ryan" and "I think some of these (radar) guns are wrong" in reference to how fast pitchers are throwing in todays game. Apparently, Nolan is the GOAT in Sheff's eyes. If you'd like to hear the interview in it's entirety, please check the link below!
Immediately following the New Era / Fear Of God collaboration, we headed towards the MLB Fan Fest. It wasn't as packed as I thought it would be, but when these events take place in Miami, only the main events get packed. All other occasions fall victim to everything else Miami has to offer. Either way, there were still a good amount of people there. We made lines, and even had to wait sometimes. If you're a baseball fan and you've never been to one of these, you're totally missing out. I felt like a Trekkie at Comic Con. There was way too much cool shit everywhere, and random former ball players walking around. Charles Johnson, what up?! There's also some pretty cool activities to do there. I got to see how fast I pitch under a radar gun. I told Edwin I'd hit 50 mph. I threw 56. Excuse me as I brush this dirt off my shoulder. You can check my Twitter timeline for proof. Speaking of great Nicaraguan pitchers, we got to meet the man himself, El Presidente, Dennis Martinez! He was signing autographs! Good thing I was able to buy a couple of his cards, because I came ill-prepared for such events. On another note, keeping with the Nicaraguan connection, I noticed there was a huge collection up for grabs from the great Puerto Rican ball player, Roberto Clemente. I literally felt like I was in a Clemente shrine, honoring the man who gave his life to provide aid to my 'pinolero' people. I had a great time, and I wish more Miami residents would have attended. I don't consider myself a huge baseball fan, but I like it enough to follow. Attending the MLB Fanfest gave me a deeper appreciation for the history of baseball, and I feel like Miami sports fans kind of need that right now.
Although, we did get the next best thing. After leaving the Fanfest, on my drive home, local sports radio reported on a story from Forbes claiming that Jeffrey Loria had reached an agreement to sell the Marlins! I'll leave that for another day, though. Baseball is almost as old as our country itself. It's been around since the mid 1800's, and to see some regalia that has survived for about 100 years is like hopping in a Delorian with Doc Brown, traveling at 88 mph, which isn't that much faster than what I throw if you think about it. So, Miamians, If you haven't done so already, please go submerge yourselves in some baseball!
Don't forget to follow us on Twitter, Facebook, and Instagram.
(Visited 196 times, 2 visits today)