All right, boys and girls. This one's going to be way less about the actual basketball game, and way more about my first experience covering an event and sitting courtside. Spoiler alert: it was fucking awesome! Should you find yourself reading this, but you have never made it out to a Florida International Panthers game, you absolutely need to. If nothing else, you will find yourself in the most Miami arena you have ever seen. Seriously, this fucking place has a beach on the court, palm trees all over the place, a view of Ocean Drive, the Fontainebleau Hotel, and even a sunset view of the horizon from the shores of Miami Beach. In other words… Dale! Well, sitting courtside is pretty fucking cool too. I've heard this before about getting the opportunity to be on the floor, but now that I've lived it, the size and athleticism of the players, and the speed of the game can definitely be appreciated differently. This might just be Conference USA basketball and not the ACC, but this shit was lit!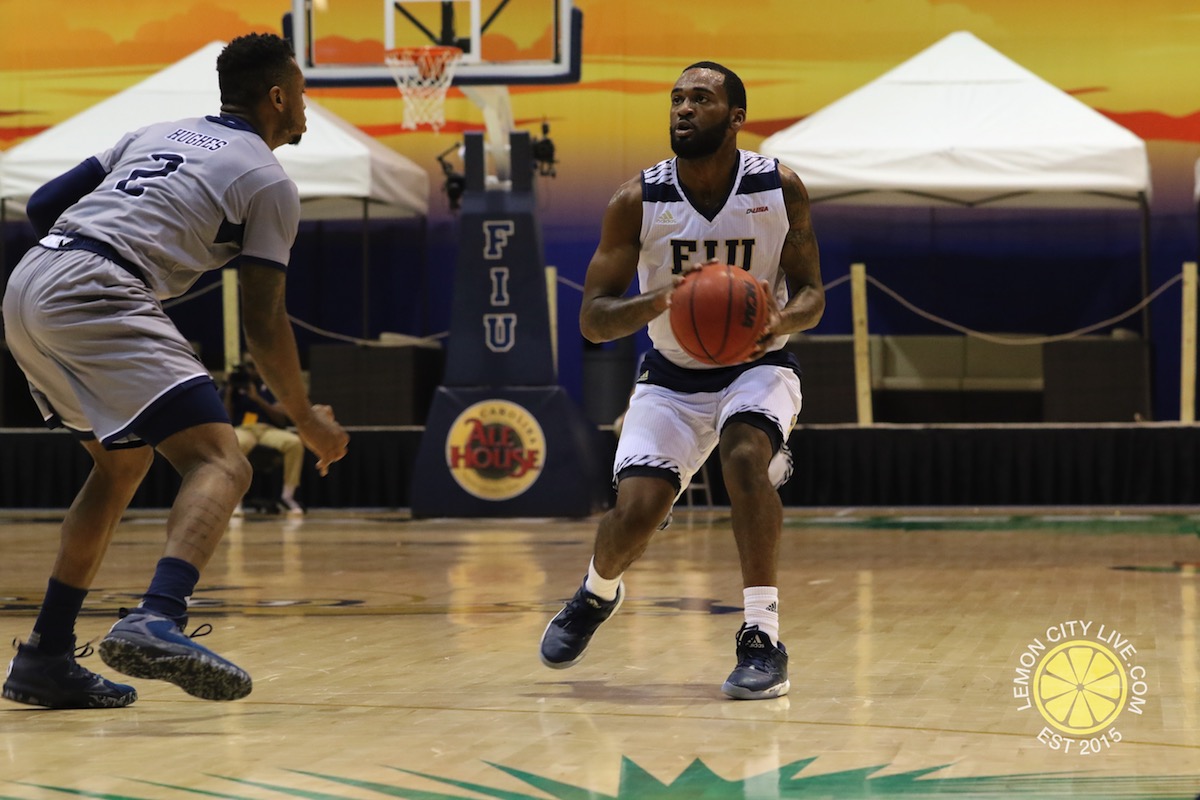 Ok, as far as the actual game goes, I picked a good one to make it out to. We all remember the high-flying boys from the Florida Gulf Coast Eagles team that showed out in the NCAA tournament and called themselves "Lob City South". That's a good basketball program and tonight's opponent for the Panthers, the Georgia Southern Eagles, just defeated that team a few nights ago by a score of 72-59. Meanwhile, FIU got rocked by that same FGCU team in their last game by a score of 82-63. So, if we were to apply common sense, we would deduce that the Panthers would have a hard time against Georgia Southern. However, let us not forget, this is college basketball we're talking about here, and there are, for lack of a better word, kids running around the floor. Indeed, GSU would prove to be a tough match-up for the home team with the beach-side court, but FIU was by no means outmatched in this game. The Eagles would end up defeating the Panthers by a score of 75-68, but it was a close game throughout that had plenty of nice moments for Florida International. One of those moments was just a FILTHY alley-oop dunk by Cameron Smith (Kimar Williams with the assist); I mean, he fucking rocked the rim, crazy hang-time and everything.
It just wasn't FIU's night. A few ill timed turnovers in the last few minutes and some bad offensive possessions that didn't yield points would be the eventual reasons Georgia Southern was able to pull away in this one. However, this night was a total win for your boys from Lemon City Live. This shit was cool, man. We are now officially covering basketball and it feels good. It's a sport we're all passionate about and the live, in-game experience just made it that much better. The Panthers are actually in the middle of a pretty tough stretch here as they have faced the South Carolina Gamecocks, the aforementioned Florida Golf Coast, tonight's Georgia Southern, and they'll face the Marshall Thundering Herd in a couple of games. It'll be a lot of fun to cover this team and take part in the NCAA action as the season goes on. So follow us as we cover FIU's men's basketball team and I'll tell you all you need to know about the game and the experience at FIU Arena.
For a full photo gallery from this game, please CLICK HERE.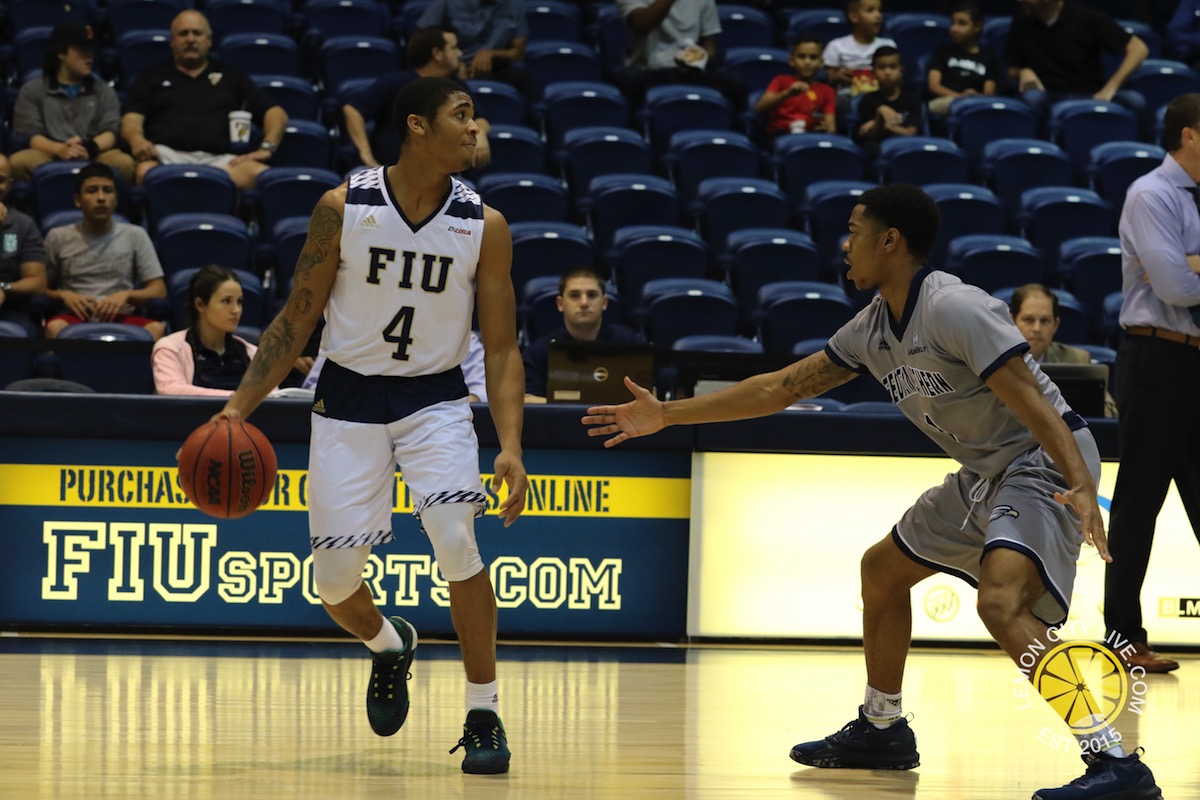 (Visited 104 times, 1 visits today)
About Post Author