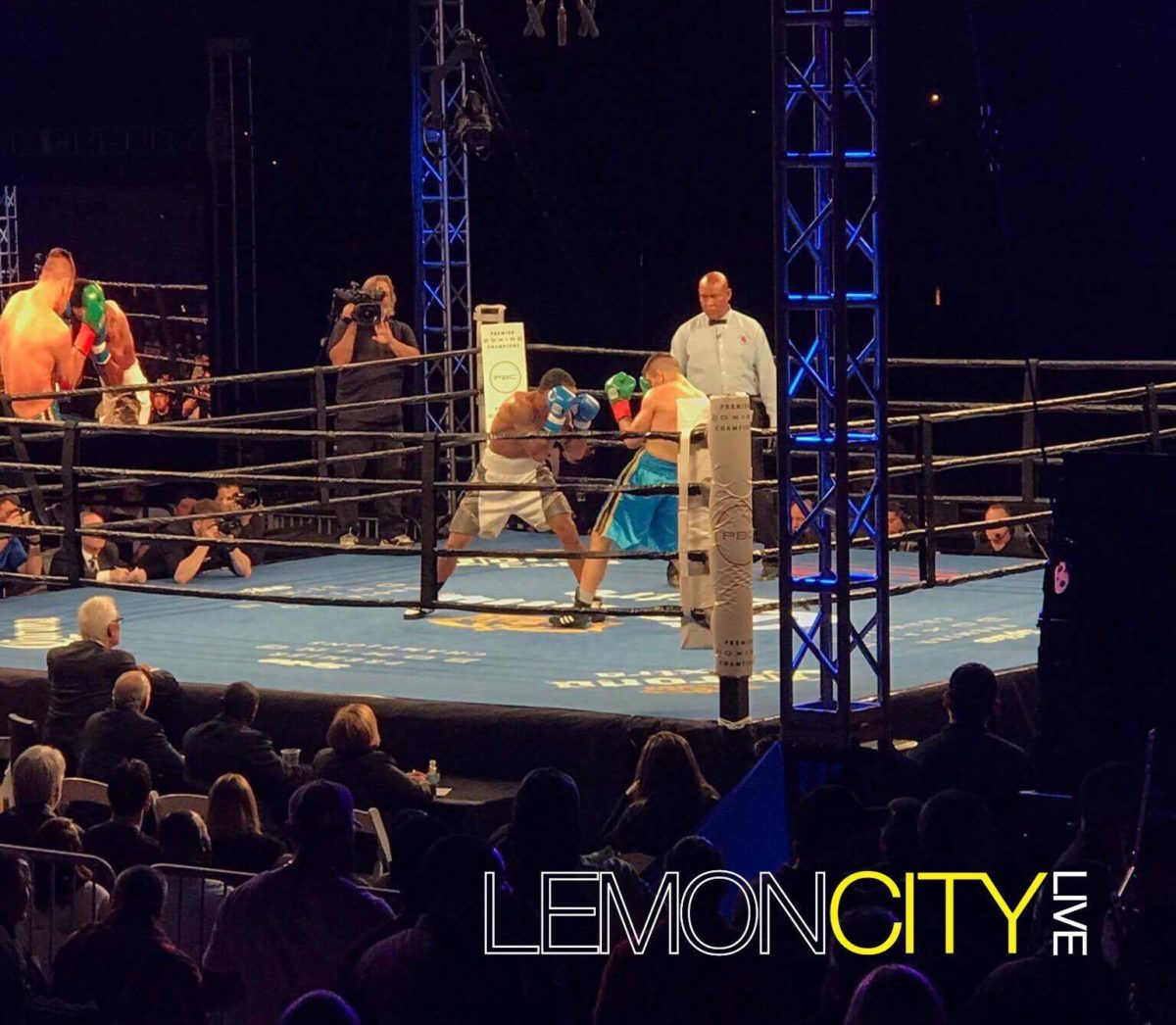 Who doesn't enjoy a good ass-whoopin'? We certainly do, as long as we're not on the receiving end. Friday night, Hialeah, FL took center stage for a night of fights that Miami boxing fans go crazy for. It was a packed house at the Hialeah Park & Casino. I haven't seen that many excited Cubans since it was confirmed that Castro kicked the bucket. Everyone was hyped to watch their boy, Erislandy Lara take on Brooklynite, Yuri Foreman for the WBA World Super Welterweight Championship!
However, the undercard fights, were just as entertaining. First, we saw Anthony Dirrell, from Flint Michigan, (not representing Jackie Moon & the Flint Michigan Tropics) at 29 wins, 1 draw & 1 loss with 23 KO's vs Norbert Nemesapati, from Budapest, Hungary, at 24 wins, 3 losses & 17 KO's. Anthony Dirrell must be a big deal because he had his own Snapchat filter, and those things aren't cheap. He showed his social media and boxing dominance over Norbert (Really? Who names their kid Norbert? He was destined to get his ass kicked) Nemesapati, with a 6th round TKO. Dirrell, a former champion who lost his title in his first defense, is working his way back up to a title shot.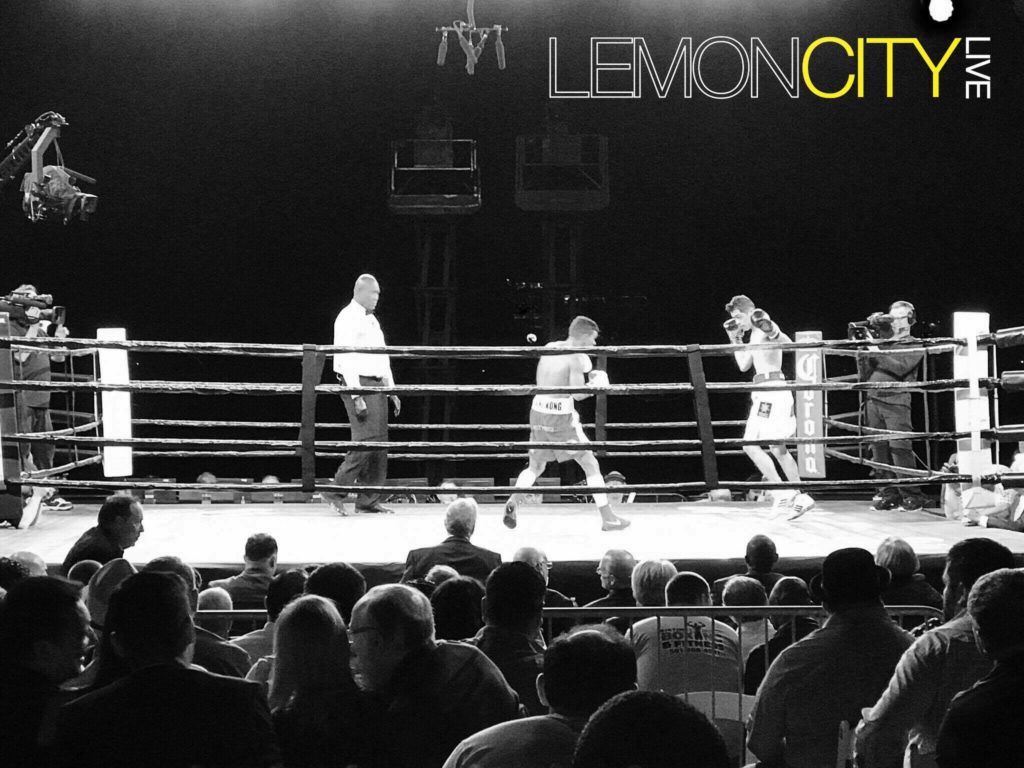 The second fight of the night was Juan Carlos Payano, from La Vega, Dominican Republic, at 17 wins & 1 loss, with 8 KO's vs Isao Gonzalo Carranza, from Mexico City, at 15 wins, 7 losses & 1 draw, with 9 KO's. Payano, another former world champ, held the WBA Super Bantamweight title, but lost it via decision in June 2016. This was his first fight since the loss, so I'm sure he was motivated to beat somebody's ass… and that he did! Carranza's corner put a stop to the fight after the 7th round, giving Payano a victory for the DR, because if you can't beat up the guy who's kicking your friend's ass, you at least break up the fight, right? I'm sure Payano celebrated with some sort of dish made from plantains.
And now, for the fight of the night. Current WBA Super Welterweight champion Erislandy "The American Dream" Lara, from Cuba, at 23 wins, 2 draws & 2 losses, with 13 KO's, went toe-to-toe with former WBA Super Welterweight champion Yuri "The Fighting Rabbi" Foreman, from Israel, fighting out of Brooklyn, at 34 wins, 2 losses, with 10 KO's. Lara was heavily favored, and it was merited, as he proceeded to dismantle Foreman. Lara tested the waters for the first three rounds, but saw his opportunity in the 4th. Yuri missed a punch, and Lara made him pay, as he countered with a left uppercut that floored the fighting rabbi. Foreman was able to get back to his feet by the 9th count, but was unable to show he was ready to fight before the 10th count, resulting in a KO. As you might imagine, the place went nuts! We're only lucky people weren't allowed to bring pots and pans. Although, I did hear there was a La Carreta nearby that went crazy. Croquetas for everyone!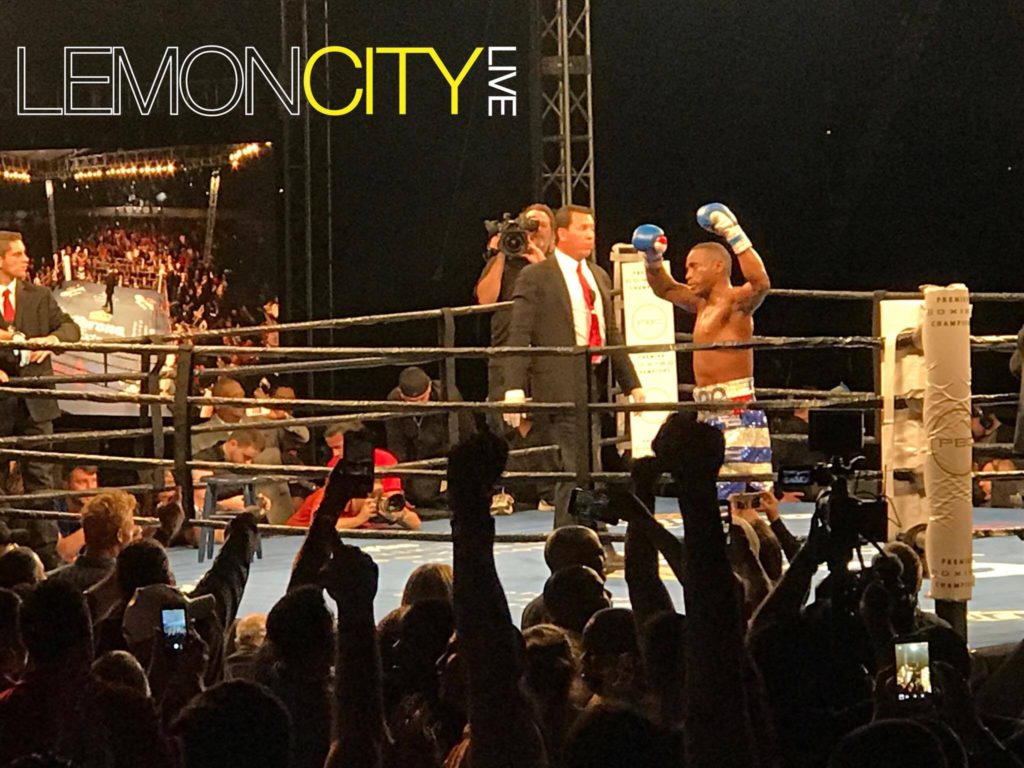 (Visited 76 times, 1 visits today)