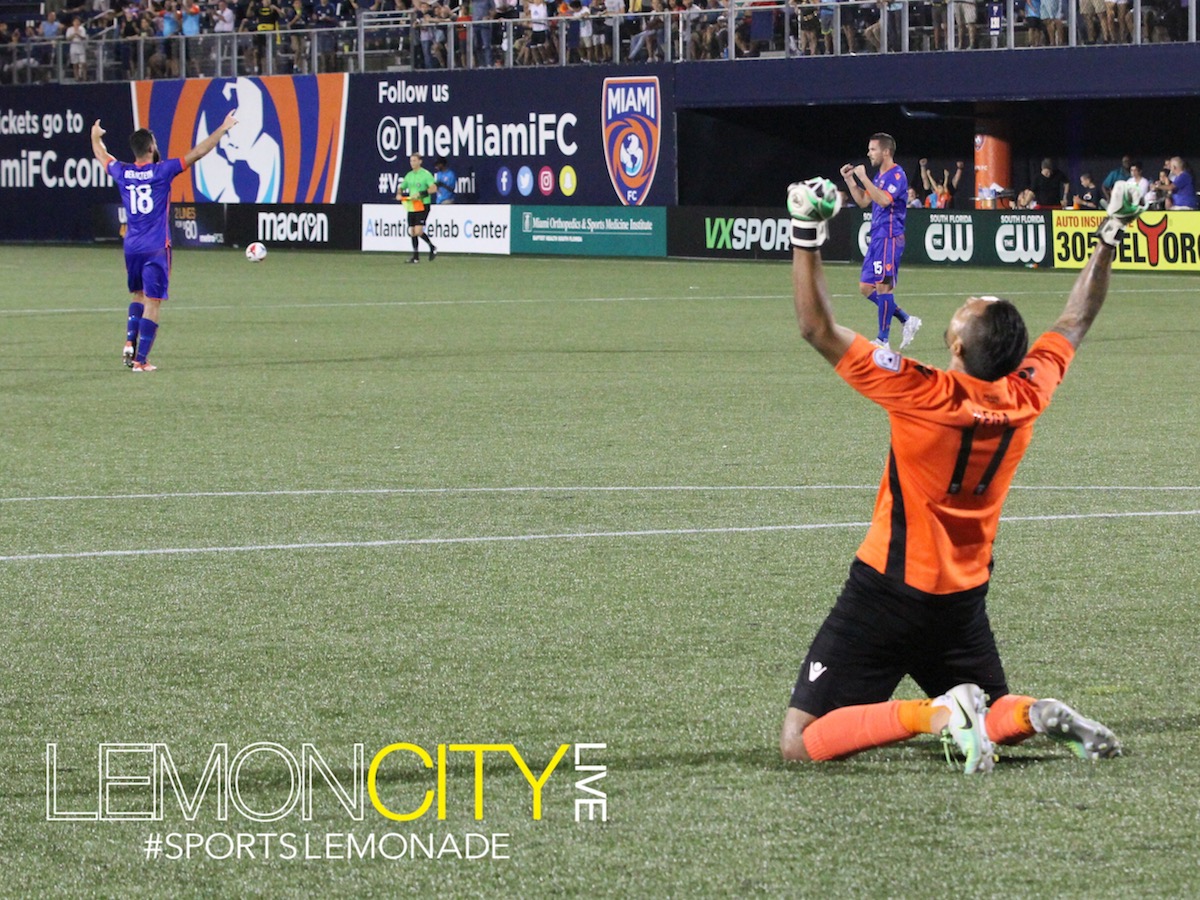 Following a 4-0 beating over the team that held the second spot in the NASL last week (Jacksonvile Armada), Miami FC turns around to host the team that has the second place spot in the NASL this week. The mention following last week's match of a schedule jam packed for Miami is just as relevant today. A ridiculous schedule that saw the blue and orange go to Edmonton FC, Orlando City SC, and end up in Miami to host Jacksonville all in a span of 7 days, Miami can't really afford to take the proverbial foot off the gas. A win over the New York Cosmos in tonight's match would only bring Miami that much closer to sealing the Spring season in the NASL. However, there are two things here that bear mentioning. The task ahead looms large as Miami continues to place organizational importance in the Lamar Hunt U.S. Open Cup, and seeing as how they will be hosting Atlanta United FC on Wednesday, June 28th, that only adds another high pressure game only four days after tonight's match.
As for those New York sons of bitches, the rivalry between any two teams from these geographical areas of the United States can't be avoided. If Miami and New York are involved, shit's going down. From the five times these teams have lined up against each other, New York leads the series 4-0-1, with that one loss coming earlier this season in New York. The Cosmos remain a tough match-up for the Miami side, but – if I may speak for Miami, and, of course, I will – we're not fucking around anymore. They're going down or they're going down.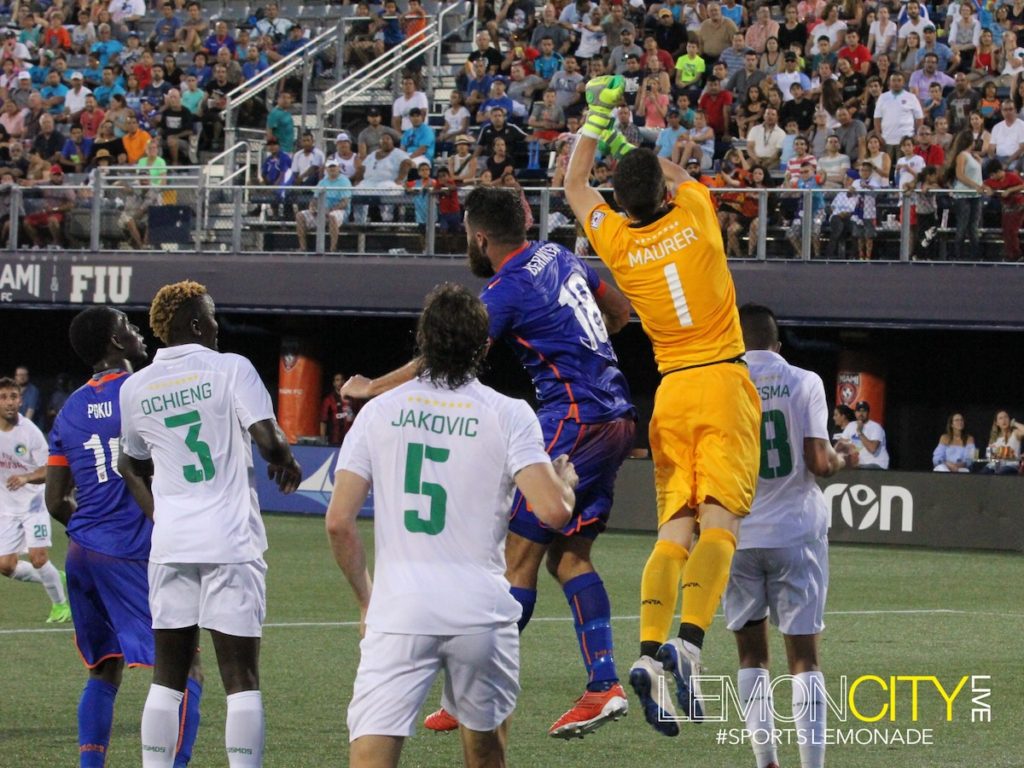 Well, there was a little egg on my face early on. The Cosmos struck first for the early lead. In the 6th minute, a poorly timed turnover had New York quickly turn to offense and a streaking Javi Marquez poked it to Emmanuel Ledesma in the top of the box, he let it run left, struck back towards the lower right 90 to catch Daniel Vega wrong-footed. Advantage: Cosmos, rage: me. No big deal, I'm cool under pressure. Well, as it just so happens, there's this guy. His name is Stefano Pinho, you might have heard of him. He's pretty damn hot lately, so why not try to get him the ball? Well, Alessandro Nesta must be some kind of mastermind, because his game plan seems to have similarities to mine. At the very end of the 20th minute, a ricochet found Pinho just outside the box. His first touch bounced it up, he turned, struck it before it came back down and a ball that seemed destined for the left, upper 90 bounced off a New York defender and there was absolutely nothing to be done about it by GK Jimmy Maurer. Pinho had his 5th goal in the last three matches, and Miami FC had tied the game up.
The other side of halftime saw the NASL's leading scorer add on to his lead by using his head. A deep cross into the box by Richie Ryan – responsible for both Miami assists on the day – found Vincenzo Rennella and he was able to head it in off the post. Rennella now has 8 goals on the year and maintains his status as the biggest balls in the NASL.
You know @TheMiamiFC is official when they have their own celebratory goal GIF. They've taken the lead 2-1! #MIAvNYC pic.twitter.com/jD7xrhEi87

— Lemon City Live (@LemonCityLive) June 25, 2017
Meanwhile, our boy Poku got a little angry tonight. As it always is between these two squads, the game got chippy and players were either jawing at each other, shoving, or straight fouling. As Poku attempted to get a counter-attack started in the 58th minute, his running attempt to find the ball was cut off by a New York player that caught the brunt of his elbow; the Miami #10 seemed to lose his cool for just a second. A straight red was issued to Poku and the home team was forced to spend the last 36 minutes of today's match defending their hard-earned, come-from-behind 2-1 lead. Defend, they did. Like champs they held on to the lead to seal the victory as New York's attempts became more limited in the remaining minutes of the match.
Miami is damn near finishing this thing and locking up the Spring season in the NASL. However, their attention now turns to that Round of 16 tilt against the MLS's Atlanta. South Florida will host that match and the possible Quarterfinals match should they advance, so it proves a pretty big opportunity for the franchise that is fast-ascending in the local market considering their infant history.
For a complete photo gallery of this game, please CLICK HERE.
Don't forget to follow us on Twitter, Facebook, and Instagram.
(Visited 65 times, 1 visits today)