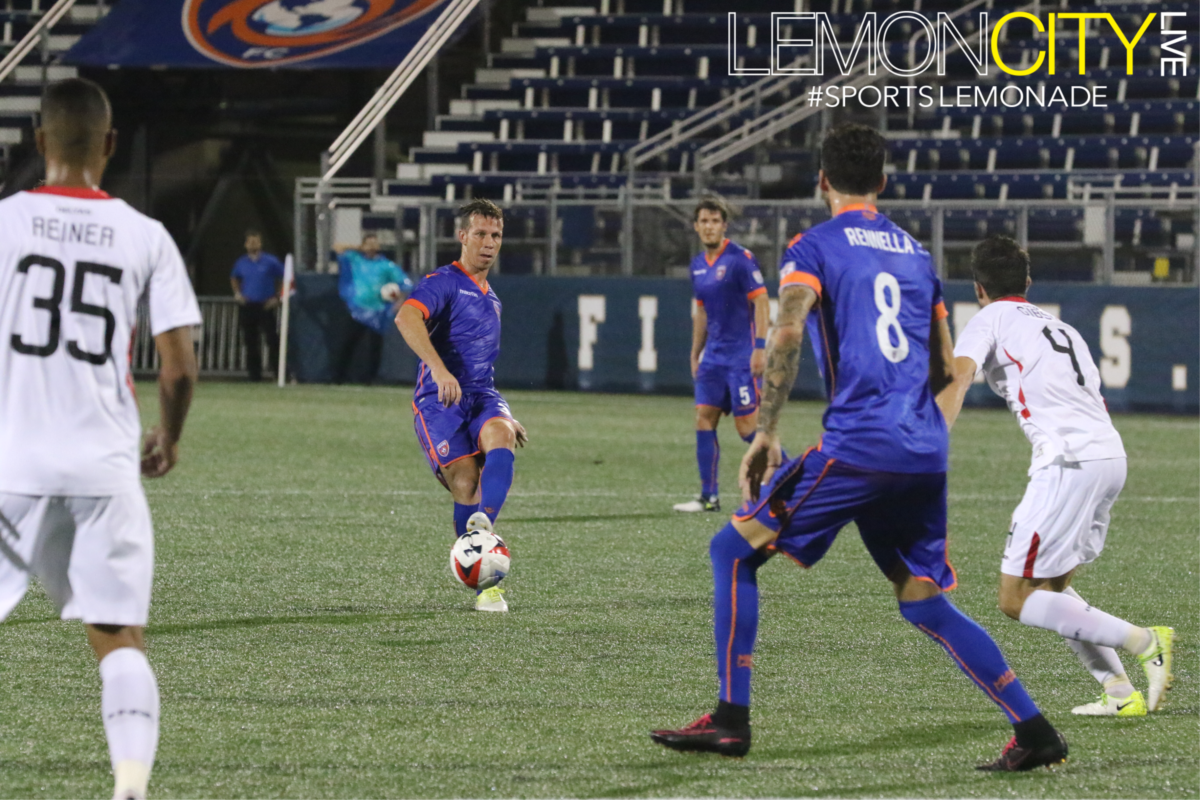 In a make-up game, postponed in the first place due to Hurricane Irma, played on a Wednesday night in Miami, what exactly do you suppose would happen? Well, if you guessed the dam above us would let loose precipitation of biblical proportions, then right you are. Right as rain! The San Francisco Deltas come into town for a two-game stretch. What is this, baseball?! Odd as it is, the aforementioned make-up game gives Miami FC an opportunity to expand their lead on the second place Deltas – although, they are far as shit in the standings, 16 points to be exact. In fact, a victory today would lock the combined season first place spot for Miami.
Miami actually just played two straight games against the Jacksonville Armada, but that was a home-and-home. Two straight matches now against the Deltas keeps Miami at home, though it keeps them very busy. For Miami, this is just the second game in the homestand, but it's just three days after the last match and three days before the next one. For those of you not excellent at math, that's three games in six days. Brutal! Such is the price Irma has forced us to pay.
Well, the rain was a real bummer, really put a damper on everything (yup!). Seriously, it was really coming down for a while there. The life was taken out of the stadium before the game even began. It was a game that was only recently scheduled, and Miami weather could not have been more of a pain in the ass all day. Can't really blame the fans for not showing up in masses for this one. Kind of hard to set up the most exciting of ambiances with all those factors taking place. However, there was one thing that stood out today. The return of Vincenzo Rennella. The Miami forward had been a bit hurt and eased back into play due to the fire Jaime Chavez caught over the last 7-8 matches. Promptly, in the 10th minute from halfway up the right side of the penalty box, Rennella takes advantage of a set-piece punched out by Deltas GK Romuald Peiser and bounces one to the back of the net. Welcome back, Rennella!
Miami was denied victory today, however. Pablo Dyego was taken down in the box by Rhett Bernstein on a close play and the man wearing the official's uniform did not miss it. The very same Dyego stepped up in the 20th and buried the penalty to his right as Miami GK Daniel Vega erroneously guessed left. Tie game. And it would end that way.
We pride ourselves on nothing if not honesty. This was a boring game, let's just be real. Miami has had better days. The tie continues an unbeaten streak now at 9 for the home team, so that's a positive. But I'm not even sure the squad in blue and orange is to blame. A gloomy day in Miami with a lethargic feel led to a pretty lackluster game from the 305 guys. Fuck it. Shake it off. Let's do it again on Saturday.
I guess Miami's going to have to clinch the #1 seed on Saturday. The game ends 1 #MIAvSFD 1 from #TheRicky. #VamosMiami pic.twitter.com/pNneLq39qu

— Lemon City Live (@LemonCityLive) October 5, 2017
For a complete photo gallery of this game, please CLICK HERE.
Don't forget to follow us on Twitter, Facebook, and Instagram.
(Visited 102 times, 1 visits today)