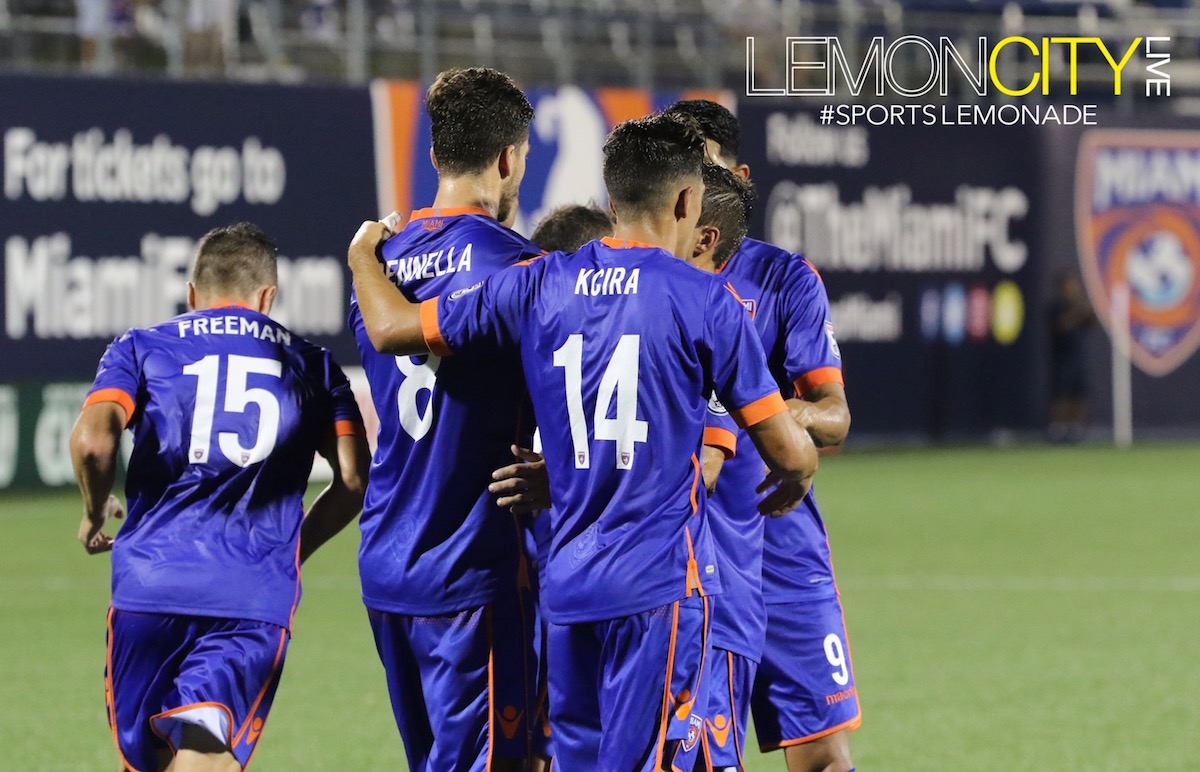 It's on, bitch! It took all of one season for Miami FC and the Tampa Bay Rowdies to become bitter rivals. I mean, it's not quite New York Yankees vs. Boston Red Sox, but the play in this match just feels different. Perhaps that can be credited to the appeal of an impeding fourth round match-up against the MLS's Orlando City SC in the Lamar Hunt U.S. Open Cup. Maybe it is the nature of geographical proximity mixed with all three previous games involving these two squads ending in a draw; Tampa Bay was, of course, a member of the NASL in 2016 before making the change to USL starting this year. Four goals a piece and some hard fought matches defined every meeting last year between these two clubs. A tie will not be the outcome tonight. Yes, I am clairvoyant, but also they can't draw because this an elimination game. We're going to do this shit in real time today. Here we go.
A more-difficult-than-it-should've-been 3-2 victory against the South Florida Surf in the second round for Miami and an easy 3-0 defeat of Jacksonville Armada's U23 squad for Tampa Bay set up this third round match in the U.S. Open Cup. So, what do we want? We want Miami to take that ass. When do we want it? Well, today would be nice, but I report to you from halftime with nary a goal; what's more, scarce were the opportunities. The best chance the home team had in that first half came in the 41st minute when Poku squared up a ball bouncing around in the box near the top. A a strike ricocheted off a Rowdy defender towards the southwest 90 before being poked out by an out-stretched Akira Fitzgerald – what a fucking name, this guy -, the Tampa Bay Goalkeeper.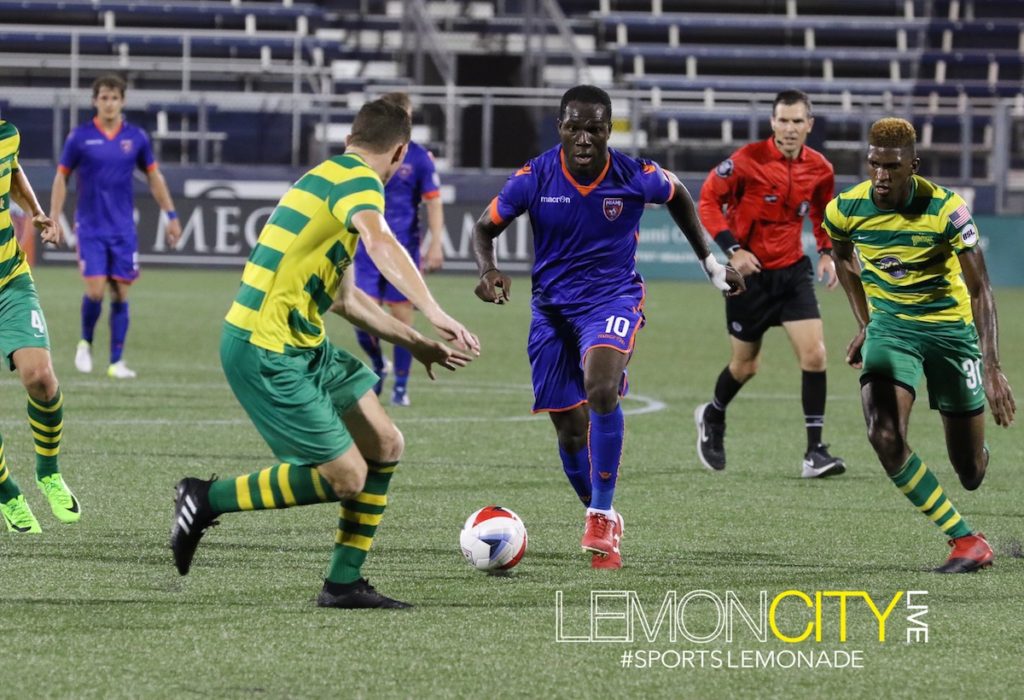 For those that are not aware, a club that included me less than 15 minutes ago, should this game remain knotted up after 90 minutes plus stoppage time, a 30-minute extra time with 15-minute halves and no golden goal would take place. Oh, wait just a goddamn minute. Hold everything including your nipples and loved ones. As I type this, Dylan Mares gets tackled from behind in the box and the penalty was granted to Miami. Here we motherfucking go! Vincenzo Rennella waits in the box, runs up to it, aaaaaaand GOOOOAL!!! Now we're talking. Now to hold on to this lead.
Holy shit! There it is! The insurance goal! Rennella places an absolutely beautiful through ball in the box for Mares who finds Jaime Chavez for the goal. Fitzgerals got plenty of the ball, but the blast was too powerful and squeaked by to slowly cross the goal line and rip the hearts of Rowdies and their fans at a similar pace. It is the 86th minute as these words are written, but right now, it sure feels like Miami is going to hop on that Turnpike North and visit Mickey while they're at it.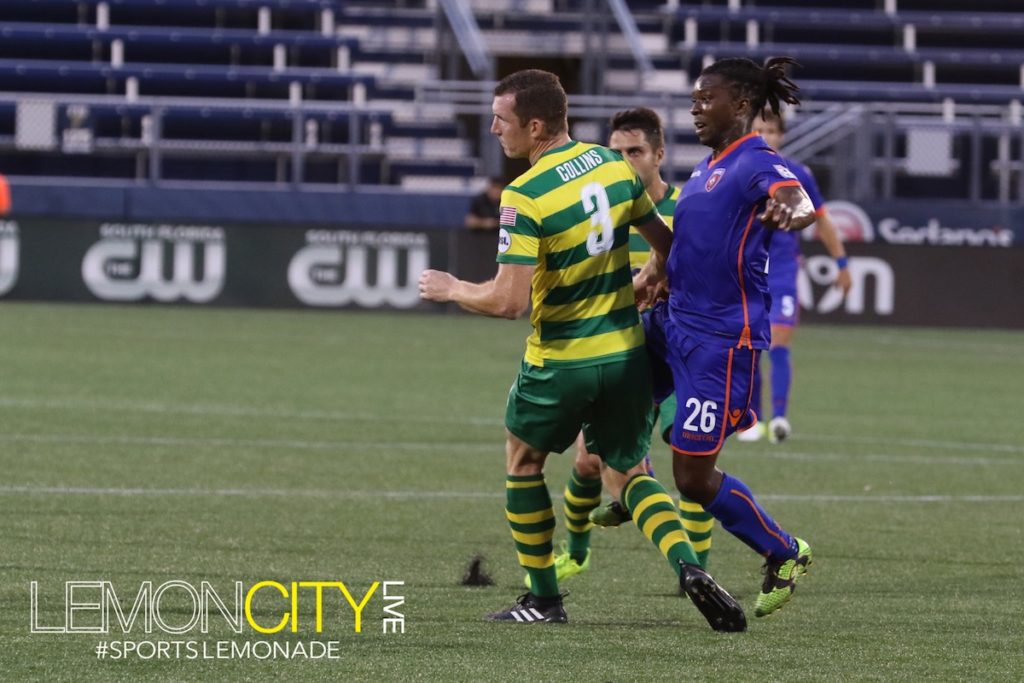 All right, ladies and gentlemen. "We're going to Orlando" is the chant heard from The Dade Brigade and throughout the stands as the match drew to a close. It's officially official. Miami beats those n0-good Rowdies (finally), and moves to the fourth round of the cup to be hosted by Orlando City on Tuesday, June 13th. Miami and Mike Lahoud are more than ready for the task at hand as they continue their NASL campaign on Saturday at Jacksonville before moving forth, but the the team leader wearing the number 26 would like people to know that his team is "cutthroat" and "we go to Orlando not to be counted, but to win". Oh, snap!
For a complete photo gallery of this game, please CLICK HERE.
Don't forget to follow us on Twitter, Facebook, and Instagram.
(Visited 68 times, 1 visits today)