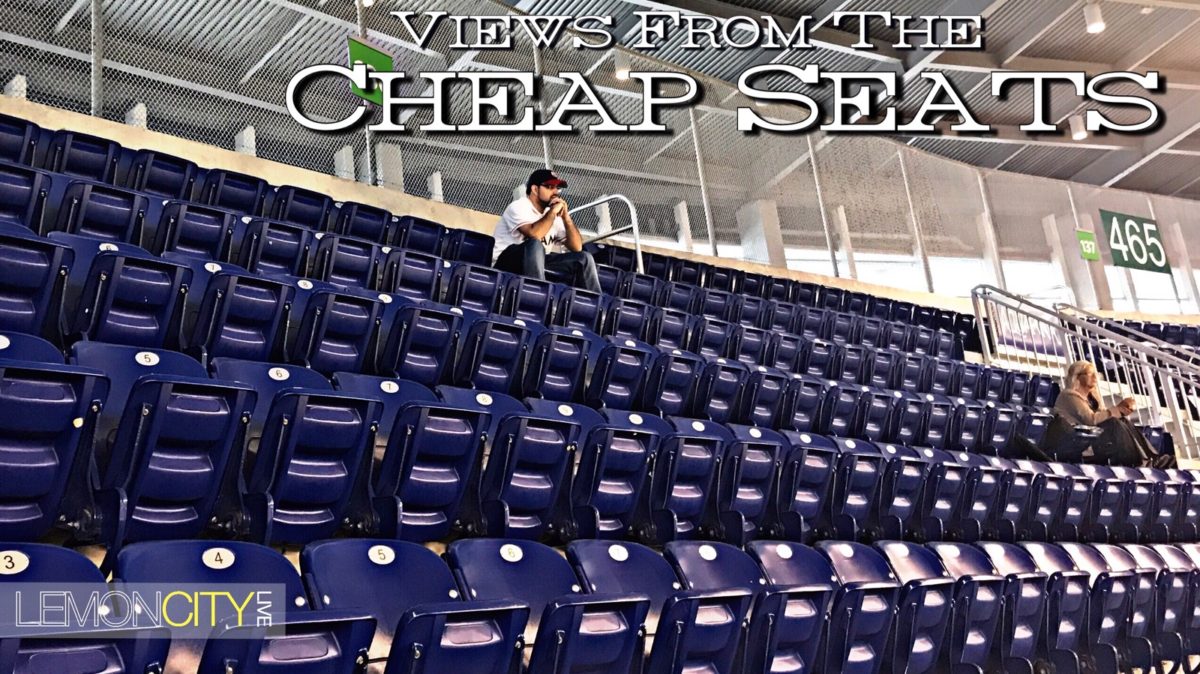 Aaaaand the near worst case scenario took place with the Marlins losing 3 of 4 to the Nationals, jamming us back to 7 games under .500. A sweep would've been the worst outcome but in the end, does it truly matter? Washington threw a serious wrench into our ambitions of breaking even and although the fighting fish return home, it'll be against a very good Rockies team. Before we go on with the quick recap, let me vent quoting the great Mushu from the Disney movie Mulan: "Dishonor! Dishonor on your whole family! Dishonor on you, dishonor on your cow!" Okay now I feel better. On with the show.
Chris O' Grady was slated to go up against Max Scherzer again, only this time O'Grady doesn't get past the second due to a strained right oblique. The injury bug just won't go away. Despite a heroic effort by the bullpen giving up a pair of runs while scattering 7 hits, Scherzer kept us completely under control striking out 9, surrendering a mere one-run blast to Giancarlo Stanton in the sixth. He also gave up an RBI single to Odrisamer Despaigne, our reliever, the inning prior. A hard fought game, but down we went 3-2.
Vance Worley not only defeated the Nats last week, he beat them AGAIN this week. He was backed up by the defense too with Dietrich flashing some power. The Marlins scored tres in the fifth behind a 3-run rocket from Stanton and 3 more in the seventh as Dee Gordon contributed with a double (fan interference) scoring in a run, followed by a 2-run liner from Dietrich completing his night going 2-for-4 with 3 RBIs. Worley lasted 6 innings keeping our rivals to just a run as the team ultimately won Game 2, by a score of 7-3. And here ends the fun of this series.
Miami was utterly lifeless Wednesday night with Ryan Zimmerman going absolutely bananas hitting 4-for-4 and driving in 5 runs on 2 bombs and was just a triple away from the cycle. The guy has always been a Marlin killer but this season he had been really struggling against us, until now. We got demolished 10-1.
On the series finale the Marlins streaked ahead on a 2-run smash from Giancarlo in the third, however, it's all the team could muster as Washington answered back in the sixth. Brian Goodwin hit a sharp single to bring in a run. This was followed up with an RBI double by Bryce Harper to tie the game. Goodwin would return with the clincher in the eight sending the ball into the bleachers off of Junichi Tazawa, thus completing our woes by a score of 3-2. All I can say to this is, damn. But there is one nice thing I've learned to appreciate as time goes on.
Watching Gonecarlo smash the ball into the stands, it reminds me of how truly fortunate the Miami Marlins are to have this player. As a quick little recap, we drafted him in the 2nd round back in 2007, when we were still known as the Florida Marlins.  The California native then made his big league debut in 2010. Fast forward to now and the man has a pretty resume: the recipient of both the Silver Slugger and Hawn Aaron Award (2014), he was also the NL homerun champ the same year. Stanton is a 4-time All-Star, and of course the winner of the homerun derby in 2016.
As I write this he leads the league in homers with 39, setting his career high. Oh it gets better, he's only 3 ding dongs away from tying the great Gary Sheffield for most HRs in a season in franchise history. And there's still a THIRD of the season left. This is a guy who can make baseballs disappear, turn hangers into dingers and give pitchers nightmares. He is the King of Crash, the Sultan of Swat, the Colossus of Clout, the Great Bambi—wrong guy? My bad. Regardless, Giancarlo Stanton is a gift sent by the baseball gods themselves. And the best part? We have him locked in until 2027 for A LOT of money. 325 million man, that's a ton of George Washingtons if you know what I mean. Did we overpay? Probably. While I highly doubt we will retain him for so long, I am very happy they succeeded in keeping the guy in South Florida. Think of all the bright players the organization had. All those times we enjoyed them for a few seasons only to painfully bid them farewell and watch the stars flourish elsewhere.
While we did keep Gary Sheffield for 5 years, the guy still had plenty left in the tank despite his power going down temporarily during the '97-'98 seasons. From 1999-2005 he hit 30+ homeruns almost every year. And then there was Miguel Cabrera, a future triple crown. I still remember in 2003 watching the game on television and witnessing Miggy unleash a game-winning walk off homerun against the Tampa Bay Devil Rays, right up the middle in center field. I'm no scout but when it happened I just knew the kid was going to be special. We kept him from 2003-2007 but if you thought he was great with us, the guy became a beast in the Tigers.
Although I am eternally grateful to him and Sheffield for the years they gave the team, it always gave me a bittersweet feeling watching them succeed elsewhere. For all ex-Marlins, I always wish them the best and seeing them perform on other teams makes me proud, to the point of almost bragging "Ay, that guy was a Marlin." Like a parent who has to let their kid go on to bigger, better things and flourish on their own. The only difference is, the parents are insufferable jerks by the names of Wayne Huizenga and John Henry. With Jeffrey Loria the third wheel. Oh yeah man, you can write a novella off this. We'd call it: Los Miserables.
Gonecarlo has successfully made himself the face of South Florida sports. He certainly beats out anyone else that comes to mind, I mean really, who can really challenge the guy? Tannehill? Cutler? Hassan Whiteside? The criteria is athletes that are currently playing for our local teams. The past aside, we've been given a freakishly powerful hitter with a good glove and arm to boot. And for once, we get to enjoy a tremendous baseball player for years to come (possibly) and bask in all of his hitting glory…assuming he stays healthy of course. Until next time, stay frosty.
Stat of the Week
Ryan Zimmerman picked up his 906th career RBI Wednesday night, passing Tim Wallach for most in franchise history. And this includes the Montreal Expos.
#Nats Ryan Zimmerman picked up 907th career RBI, passing #Expos Tim Wallach for franchise best. 'Eli' in opposing #Marlins dugout tonight pic.twitter.com/L5hvVc43aG

— Ben Raby (@BenRaby31) August 10, 2017
Upcoming Games
Colorado Rockies: August 11-13 (Home)
San Francisco Giants: August 14-16 (Home)
Views from the Cheap Seats is a biweekly segment where a Miami raised sports nut recaps, screams and analyses a week's worth of games giving a toast, or the finger, to his hometown team depending on their performance. A truly hopeful but always realistic fan putting thoughts to pen to paper and always striving to improve. Be bold, be good, be you.
Don't forget to follow us on Twitter, Facebook, and Instagram.
(Visited 66 times, 1 visits today)