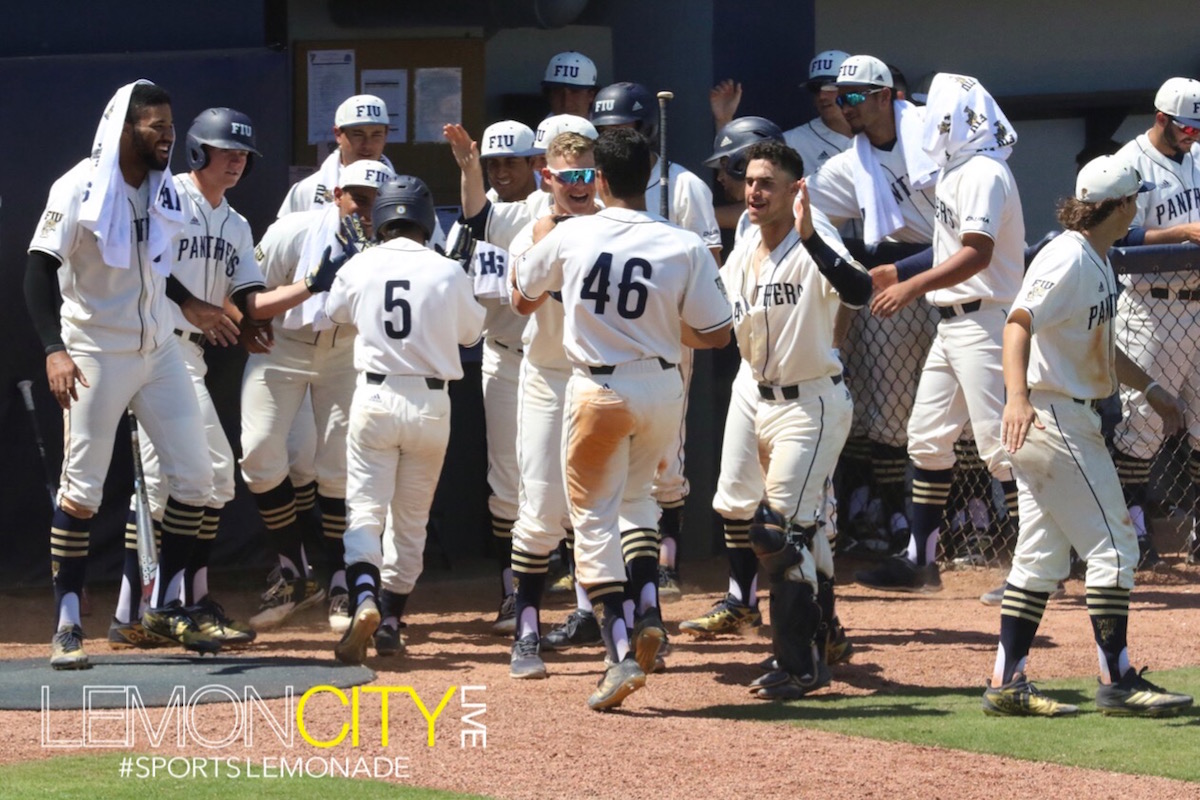 Like their crosstown rivals, FIU was unable to get their last game of the season in against Rice. They did, however, split their double-header Friday to end the season at an even 26-26, winning five of their last six. They will now enter the C-USA conference tournament as the no. 6 seed, going up against third seed FAU as the first game of the tourney Wednesday morning. The format: Double elimination. Depending on the result, they will face the winner/loser of LA Tech vs. Rice.
2018 #CUSABASE Championship Bracket = SET.
⚾ Opening Day Schedule ⤵
⚾ Official Seeding ⤵ pic.twitter.com/HGlZjeEQvo

— Conference USA (@ConferenceUSA) May 19, 2018
Coach Mervyl Melendez wrapped up his second season with the program and he has a lot to be proud of. Netting in a great recruiting class, this year's Panthers displayed incredible amounts of power along with great pitching from red-shirt junior Andres Nunez and a flourishing Logan Allen. Allen also plays first base and outfield too.
Find you a baseball player who can do both. pic.twitter.com/dGFeVJLvEs

— FIU Baseball (@FIUBaseball) May 14, 2018
The team truly lived off the long ball, finishing tied for second with Southern Mississippi amassing 63 dingers. Who finished in first with 66? Why FAU, of course. The fans could be in for a real slugfest come Wednesday. Their firepower is led by the Big 4, or now Big 5, shown in descending order:
Conference USA HR leader @FIUBaseball 2B @Eddiesilva_7 with his 15th HR.. 2-run shot makes it 4-0 FIU pic.twitter.com/BKPDNrGGq9

— Pete Pelegrin🇺🇸 (@PetePelegrin) May 13, 2018
They also finished second in batting average (.286) and slugging (.448). If I had to pick a high point for the team this year, it was their sweep of the UM Hurricanes, winning the season series for the second year in a row. This is a good thing, it creates a rivalry and rivalries guys and gals are pretty fun. Just ask the fans of the Yankees and Red Sox.
As shown in their record, the team had a relative balance of highs and lows, never losing more than three games in a row, with their highest winning streak being four. Their late-season sweep of Western Kentucky was their only weekend sweep of the year.  Despite the good performances from Nunez, Allen, Nick MacDonald and others, the team finished in the bottom half of the conference in ERA (4.76). And that will be the key to victory when they take on the Owls. If their pitching can keep FAU at bay while cranking out runs whether by going yard or some good old fashion small ball, they'll start the tournament on the right foot.
So in the spirit of another successful season for the Panthers, it's time for a quartet of awards.
Round Tripper Award
Eddie Silva
Silva is this year's home run king and it's much deserved, now the question is: Can the redshirt junior match his total next year? Hopefully, it's a challenge accepted.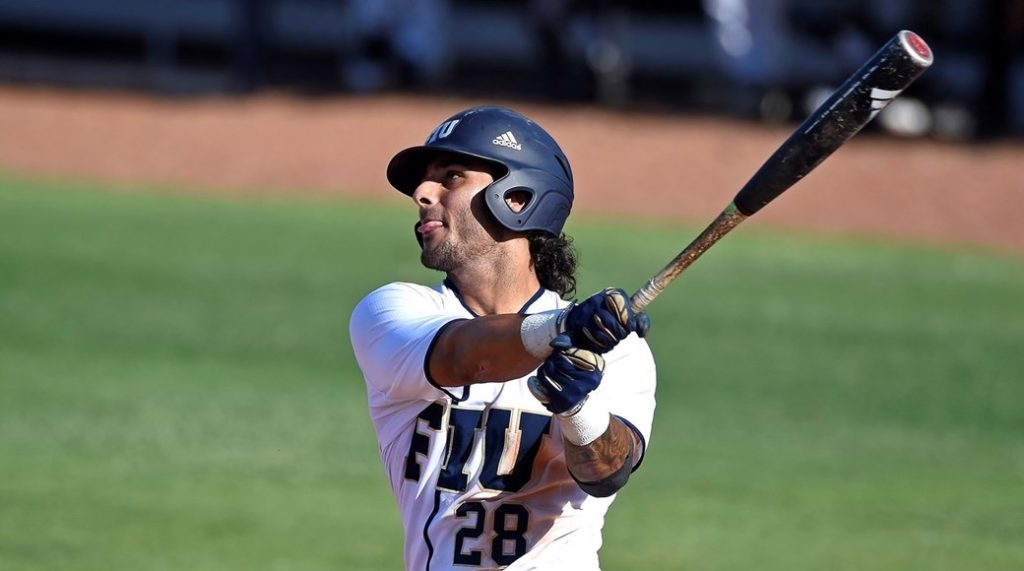 Gus Bus Award
Eddie Silva
Yeah man, this kid was the real deal. Not only did he lead in dingers, he led in RBIs while batting .315.
Chicks STILL dig the long ball.
2 dingers so far.
After 4, @FIUBaseball leads @CanesBaseball.

🙌🏼 0 1 0
😼 3 4 0
⬆5⃣#FIUvsUM #MagicCityMelee pic.twitter.com/LUUyHgGJzM

— Lemon City Live (@LemonCityLive) March 8, 2018
#Bully Award
Andres Nunez
Without question, Nunez is this team's ace finishing the season 6-2 with a 3.53 ERA and 74 K's, great work kid. Hopefully, they send you out to open the tournament.
Happy Graduation Day! Let's play ball!! @anunez45_ pic.twitter.com/xVQntcFZQW

— dawn nunez (@dawn_nunez) April 28, 2018
Rookie of the Year Award
Jose Garcia
You think I'd forget this guy? Garcia broke the FIU freshman HR record on pretty much the last game of the season, helping to split the Friday doubleheader against Rice. Former Panther Jabari Henry previously held the record, belting 12 in 2010 on his way to being named the Sun Belt Conference Freshman of the Year. Who said 13 was an unlucky number?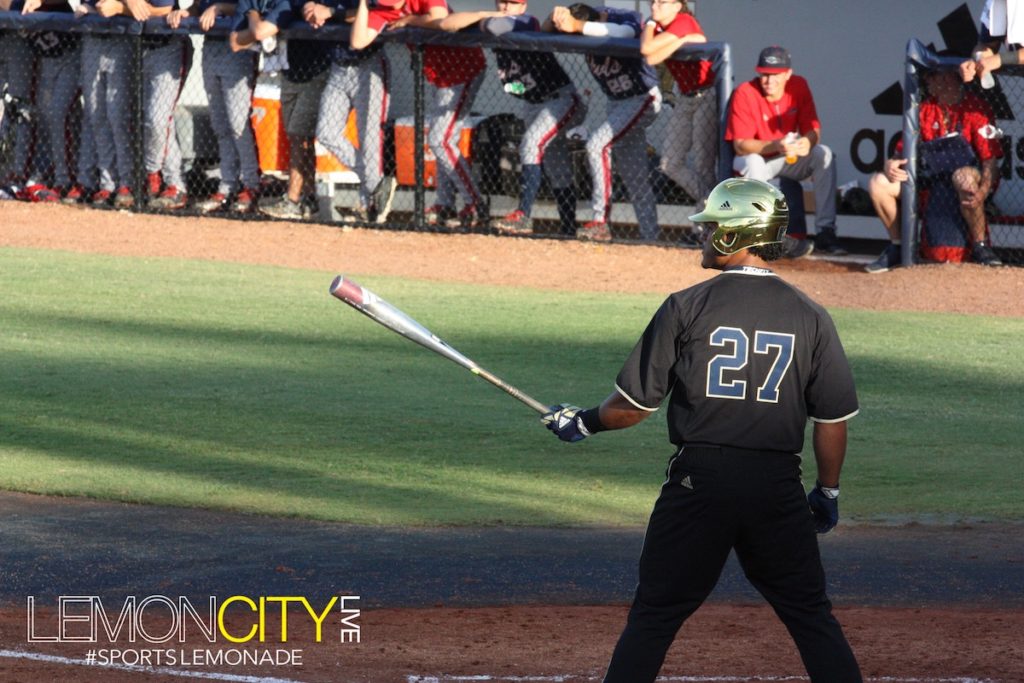 FIU will be looking to reenact their terrific 2015 run when they entered the conference tournament as the No. 8 seed and won it all. The very first time an 8th seed did so. Now is as good as a time as ever.
Whatever the result, the Blue and Gold deserve a tip of the cap for another good year of baseball.
The @FIUBaseball #Panthers bust out the moves for their win over @FAU_Baseball! 🕺🏾😸#SportsLemonade #FIUvsFAU #CUSABASE #Panthers #Panteras #Owls #Lechuzas pic.twitter.com/s1VpTZGElK

— Lemon City Live (@LemonCityLive) May 6, 2018
(Visited 149 times, 1 visits today)