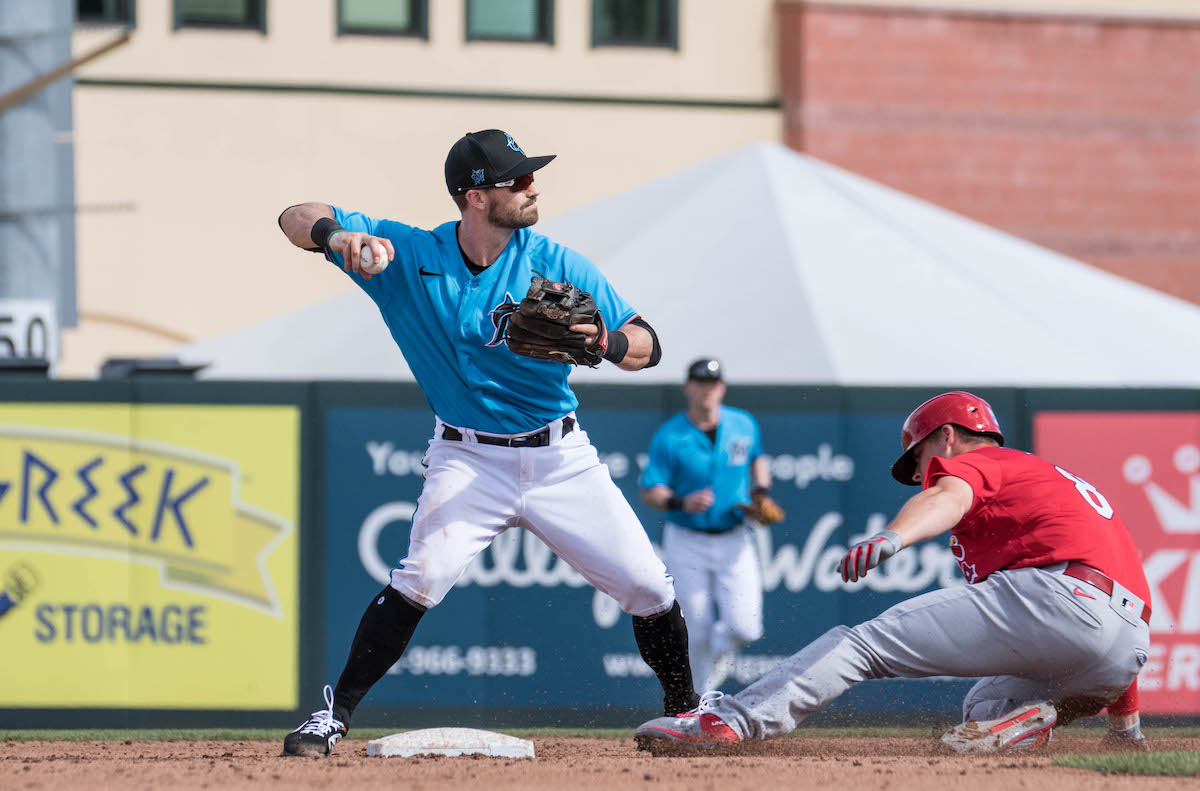 ---
Miami, Florida – When it comes to Jon Berti and Andrew Benintendi, I gotta say the Miami Marlins done goofed up. New details are now revealing the blunder. Back in February the Miami Herald reported on a potential trade deal involving the two aforementioned players. So what could've happened was the Boston Red Sox send Benintendi to the Fish as part of a multi-team, multi-player agreement with Berti shipped out to San Diego. What transpired instead was the decision to keep Berti, resulting in the Red Sox trading the outfielder to the Kansas City Royals in another three-team deal. The front office turned its attention to Adam Duvall, signing him this past offseason.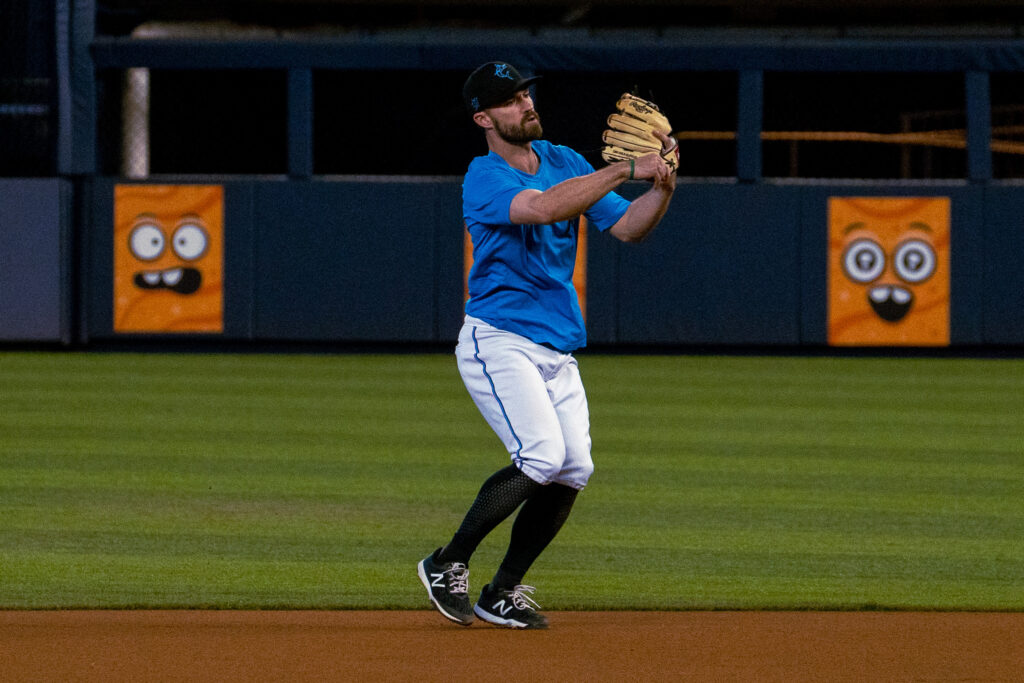 Ouch.
Fast-forwarding to now Berti is presently (prior to Thursday's game) batting .190 with a pair of home runs, 10 RBIs, and four steals. Duvall, meanwhile, is hitting .207 complemented by 10 dingers, 37 RBIs, and a trio of stolen bases. He offers power and his bat is heating up a bit but Duvall is still hitting .179 for June (so far). Benintendi is doing well in Kansas City, sporting a .284 batting average along with six home runs, 29 RBIs, and seven steals. Good enough to be seen as an enduring piece within the Royals organization. With that said, I can kind of see why the front office didn't want to part ways with Berti.
Jon Berti was sweet late in 2019. He kind of stinks now

— Dave Petroziello (@dpetr12676) June 10, 2021
For and Against
They felt he would improve this year. When you look at the numbers and compare them the rationale seems sound. Birdman put up .258/.388/.350 (2 HR, 14 RBIs, 9 SB) in the COVID shortened 2020 season. The year before that his numbers were higher (.273/.348/.406, 6 HR, 24 RBIs, 17 SB). If that's what you saw, you're hoping for similar stats, if not better, for 2021. Benintendi had terrible numbers in 2020 (.103/.314/.128) but 2019's were pretty decent (.266/.343/.431, 13 HR, 68 RBIs, 10 SB). Throw in more detailed scouting reports and you can see why the Marlins had an interest.
Ng says she never envisioned the Marlins being a high scoring team. She says they saw themselves as pitching-centric. Said 70% of the games have been decided by 3 runs or less.

— Craig Mish (@CraigMish) June 8, 2021
In retrospect, keeping Berti seems to have been an error.  It's true there's still plenty of baseball left to play but he's not a critical piece to the organization. Never was. Even with the players deemed "hands-off" in trade talks, it's worth entertaining any and all offers. Otherwise, you run the risk of closing off exciting possibilities no matter how remote. There's been plenty of lopsided trades, by this franchise and others, where someone makes out like bandits. Miami was in need of a bat and Benintendi could've been it.
And Another Thing
What's up with this talk of JJ Bleday being a BUST? The guy doesn't even have 200 at-bats this season and some folks are already writing him off. Sure, it's been a very slow start at a .195/.321 /.684 clip but the former Vandy Boy is batting .357 (prior to Thursday's game) in June. Maybe it's the current state of affairs concerning the team or the injury bug that's been plaguing them but there's no need to panic. At this point, I think it's rather premature to give up on the fourth pick overall of the 2019 MLB draft.
In June, JJ Bleday is 11 for 30(.366), with 4 HR and 8 RBI…. yea, he's gonna be alright. #Marlins https://t.co/R415IoOfKS

— Kev 🙌🏻🐠🐬🔥 (@Smith31Kev) June 11, 2021
Patience is a virtue and for whoever is concerned about Bleday's development, he's going to be fine. He's still on track to make an appearance later in September when they expand the rosters, giving him a taste of the big show. I'm actually looking forward to his MLB debut to see his batting capabilities whether it's later this season or next year. So until then, sit back, relax and enjoy the show he's putting on in Double-A Pensacola. The highlight reels speak for themselves.
Photo Credit | Chris Perez
(Visited 217 times, 1 visits today)