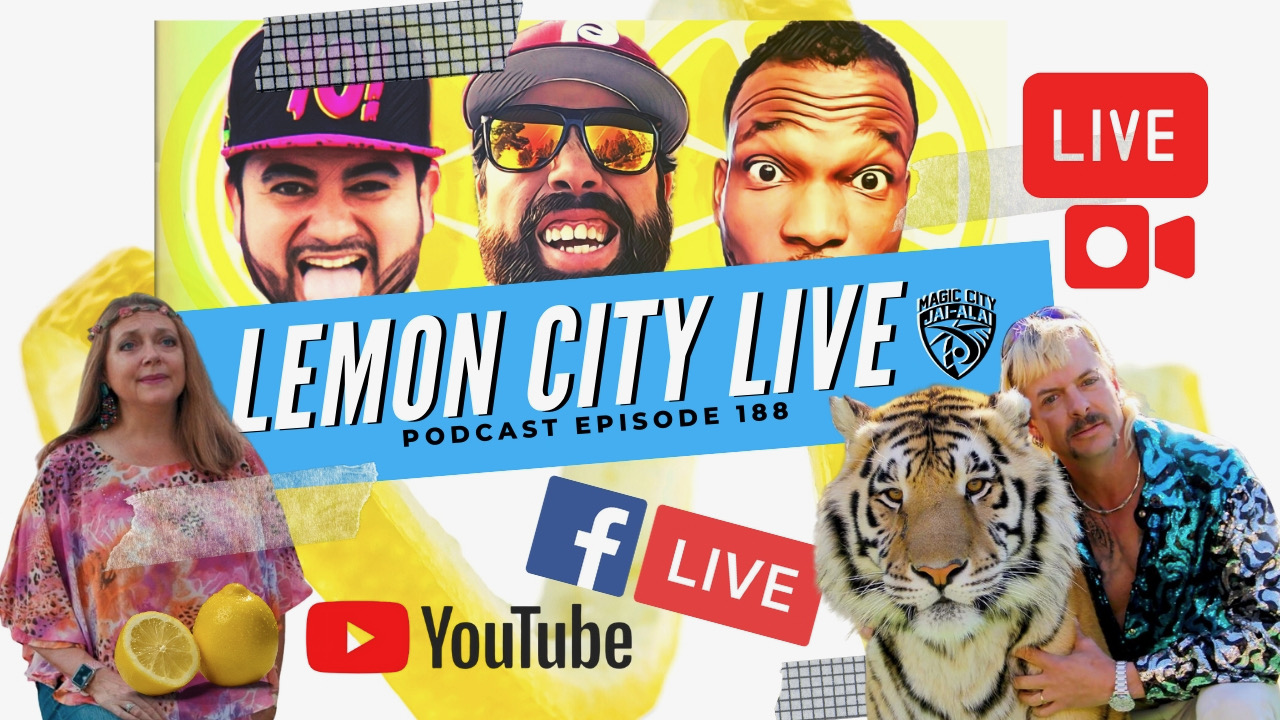 Lemon City Live Episode 188 | Quarantine and Chill
Even a global pandemic can't keep us from supplying that sweet #SportsLemonade. We've got some new stuff in the works for you, Lemonheads! However, in today's episode, we get knee-deep into some quarantine and chill. The Tiger King has all of America feeling exotic. Meanwhile, we've got you covered with what to watch if you've been forced to hunker down for a few weeks.
Brought to you by Magic City Casino Jai-Alai, #LiveTheJaiLife!
To watch on Facebook, Click Here!
(Visited 351 times, 1 visits today)