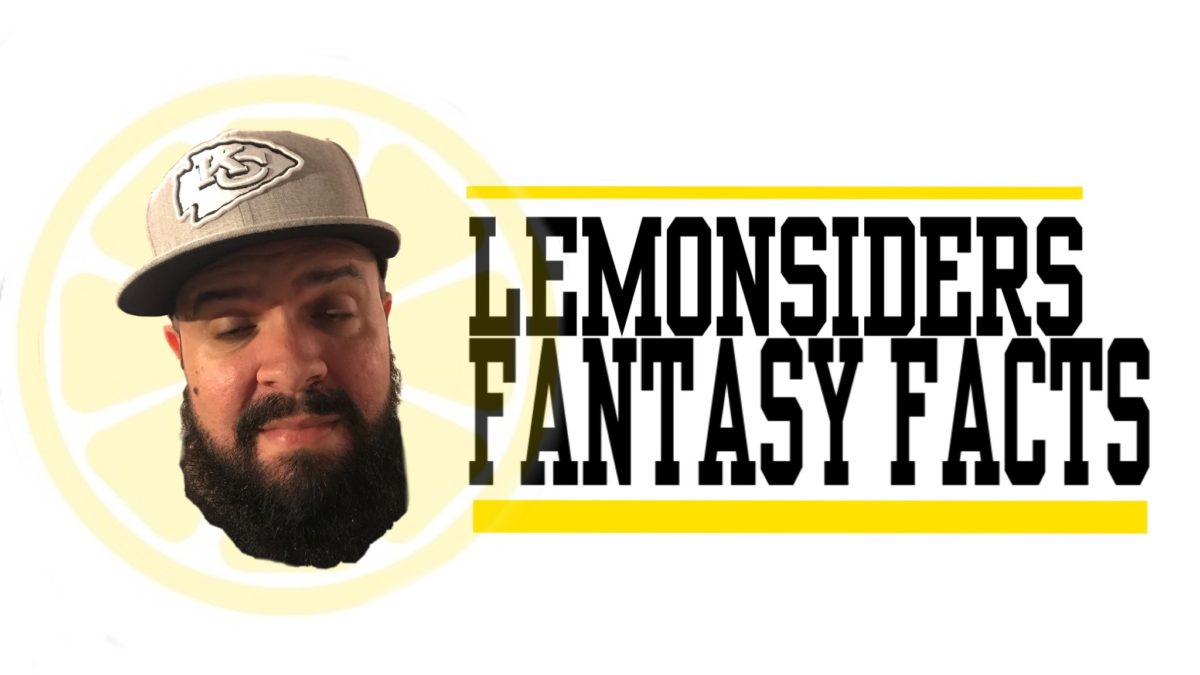 Me pretending to be a fantasy football "expert" is like George Constanza pretending he was an architect or a marine biologist. Funny thing about pretending to be something you're not is that you'll have those moments where you have to prove how much you know. Not only do you have to give answers that sound good but you also have to make it sound so convincing others will continue coming back to you for advice on what you're pretending to know. This is exactly what being a fantasy football analyst is. I really don't know what will happen. If I did, I'd be rich writing this article somewhere in my dream spot in China. Who knew KC would go 5-0 then lose 5 out of the next 6? Who knew the Rams, Saints, Vikings would be better than the Cowboys, Raiders and Giants? We're all trying to figure things out together which makes fantasy football fun yet extremely frustrating to play. With that in mind, it's time for the fantasy facts for Week 13 of the NFL season.
Hold
It's been a frustrating year for the Titans offense in general, let alone with Murray. It's been a roller coaster ride with his injured hamstring, touches going to Derrick Henry & the offense just not living up to expectations. The good thing is though, for the fantasy playoffs, the Titans play the 49ers and Rams. Both of those teams are ranked in the top 5 for most points given up to running backs. After Week 12's outing with Murray, I know you're not thrilled but make sure you don't drop him within that frustration.
Demarco Murray, you fucking bum

— breh (@Chicago_dope) November 26, 2017
Demarco Murray has negative yards and a TD… pic.twitter.com/SZrwVag3Yv

— Titan Train (@Titan_Train1) November 26, 2017
Toss Out
I've said this before and I'll say again more and more as the season nears playoff time: "If you can't fully trust them, don't even have them on your roster! Alex Smith was the number 1 fantasy QB the first 5 weeks and since then he's been a dud. The KC offense (if we're being real, the whole team too) has taken a nose dive and you can't have optimism in playing any of their players week in and week out.
Some guy in an arrowhead bathroom: "Alex Smith to the pit of misery! Dilly dilly!"

Everyone in said bathroom: "Dilly dilly!"

— Bri (@BrianMcGannon) November 26, 2017
Hey Pat, how many games has Alex Smith won over the past 5 weeks? pic.twitter.com/FGXHrBfrco

— Kyle Brandt (@KyleBrandt) November 19, 2017
Had a good matchup this week and I used him in a league after I picked him up off waivers. Strange to see right? Hilton on the waiver wire and especially for Week 12. Not surprising he didn't do a thing in a favorable matchup but it was the final straw for me for trusting Hilton rest of season. Toss him out and don't be tempted to pick him up like I did.
I started Dez Bryant, Orleans Darkwa, Tyreek Hill, Travis Kelce, and T.Y. Hilton and they combined for 26.4 fantasy points… RIP

— Nicholas Lindgren (@NickLindgren) November 26, 2017
This one probably seems kinda obvious but people hold on to players in hopes of something great happening and Patriots players fit the bill. Week in and week out, can't trust too many Patriots players to be consistent and Amendola is probably the one I trust the least, to be honest. Not someone I'd want on my roster simply because I couldn't stomach having to play him at all despite his great rest of season schedule.
Add
With Damien Williams leaving the game with a shoulder injury, this leaves Drake as the Dolphins lone running back. Dolphins do have a tough matchup next week against Denver but for Week 14 & 15 they have favorable matchups. I like the volume + pass catching abilities for Drake which makes him a good pickup off the waiver wire this week.
Kenyon Drake…New fantasy stud?#MNF pic.twitter.com/up4MM5oKHu

— Stadium (@WatchStadium) November 14, 2017
After getting slapped around against the Eagles, not many of your league mates will have the Bears defense in sight. The Bears have the 49ers at home next (top 10 in most points given up) and in the fantasy championship game, they play against the Browns who give up more fantasy points to opposing defenses than anyone in fantasy football. Even if you don't feel comfortable playing them, stash them so none of your opponents can play them.
With the injury to Robert Woods, we weren't sure who would benefit the most from his absence but in Week 12, Krupp led the team with 11 targets. Finished the day with 8 receptions and 116 yards. There's been no definite timetable on the return for Woods so as long as he's out, Kupp should continue being a volume monster. The Rams next four games are against favorable pass defenses so grab that funky white boy off the waiver wire if he's still available.
🚨 #KuppWatch 🚨

In today's #LARams 26-20 win over the Saints, @CooperKupp had career highs with eight catches and 116 receiving yards. #ProEags 🦅 pic.twitter.com/hpmIo42NYg

— Easterner Sports (@EasternerSports) November 27, 2017
Be sure to check with us each week where we will discuss not only start, bust alerts, and sleepers for that particular week, but also who you should be adding to your roster and who you should be dropping.
Don't forget to follow us on Twitter, Facebook, and Instagram.
(Visited 82 times, 1 visits today)