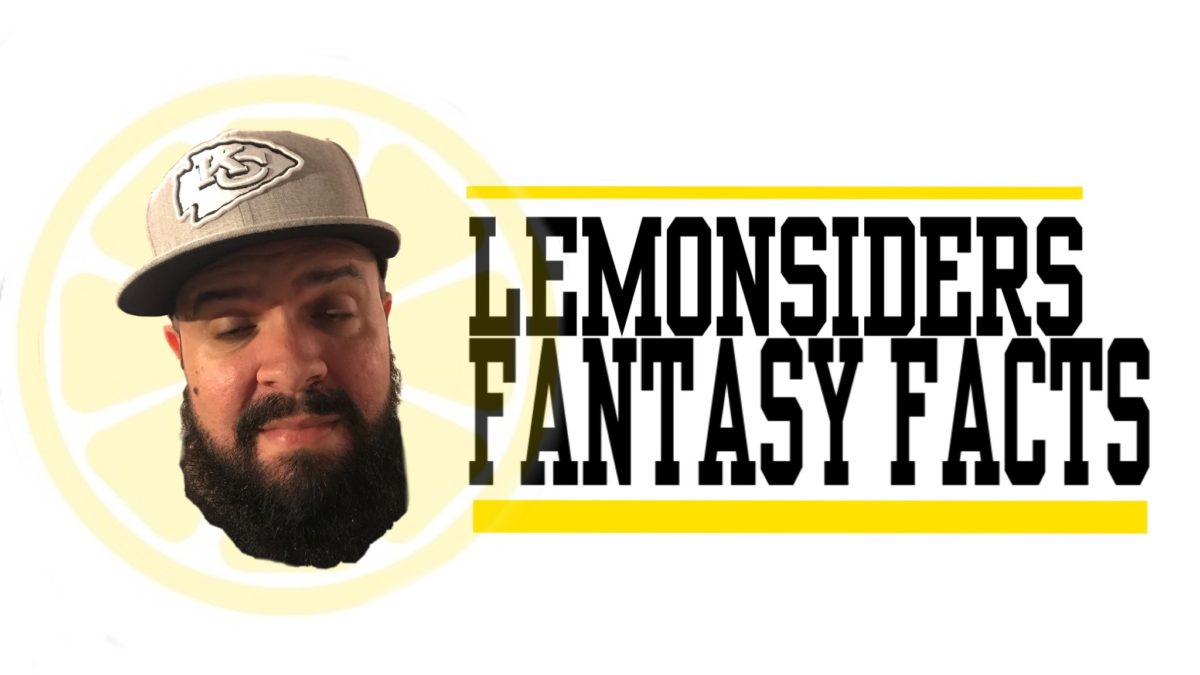 Going into week 5, we already knew it was going to be an ugly one just based on the QB matchups:
Matt Casell vs. Jay Cutler
Brian Hoyer vs. Jacoby Brissett
Josh McCown vs. DeShone Kizer
Joe Flacco vs. EJ Manuel
Case Keenum vs. Mitchell Trubisky
The Giants WR corps got hit HARD with injuries. Sterling Shepard, Brandon Marshall AND OBJ left game. DeVante Parker, pre season fantasy football hopeful, was seen after game in crutches after suffering an ankle injury during the game. Charles Clay, one of the VERY few reliable tight ends, got carted off. Ed Dickson, Greg Olsen's replacement, had a game of a lifetime with 175 yards on 5 receptions. Big Ben threw FIVE picks with two of them being pick 6's. Carlos Hyde would finish with less than 3 fantasy points against the Colts. Guys, we've said it before and we'll say it again, "WE KNOW NOTHING ABOUT FOOTBALL". All we could do is make the best lineups possible, pour a drink and sit back and hope it all goes well. Sometimes we get lucky, sometimes we don't. We're here to put some ice on those wounds in your lineups and help you get some replacements after 2 straight weeks of brutal injuries. So much so, we're going to inform you more on adds than holds and toss outs because honestly, these injuries are getting out of hand. Get them cups ready for the Lemonsiders fantasy facts.
Hold
With less than 16 fantasy points combined the last two weeks, Murray owners can't be too excited. This week he was in a rough spot with Matt Cassel behind center. He's a player you have to hold because honestly, not sure how much you can get on a trade. The Titans offense, especially the run game, has been disappointing so as a Murray owner, the struggle is real but still feel it's too soon to drop Murray.
Thank you @DeMarcoMurray for once again being complete trash.. SMH #FantasyFootball #NFLSunday pic.twitter.com/7HVWR58x5n

— Jeff Schultz Jr (@Jeffschultzjr) October 8, 2017
Toss Out
Before the arrival of Jerome Kearse, Anderson seemed to be the only Jets WR to own but aside from ONE good game against the Dolphins in week 3, he's been a complete dud. With the Jets running the ball well, ASJ in the lineup and Jerome Kearse being lead receiver, no need for Robby Anderson to be on your roster.
Work day 👉🏽⌚️ @youngamazing9 pic.twitter.com/0FqDPuiA6j

— Jermaine Kearse (@JKearse_15) September 27, 2017
Add
Cam Newton appears to have found new life in the passing game and Cam has always loved targeting the tight end in his passing attack. We're obviously not expecting Dickson to even come come close to what he did this week but with a good matchup coming up on a short week against the Eagles, pick him up, especially if you just lost Charles Clay.
Charles Clay hurt too now?!?! pic.twitter.com/IRfGSo3VuF

— ZomPete (@PacingPete) October 8, 2017
Giants offense was ugly and not it got even uglier. All but ONE receiver went down with injury and the last man standing was Roger Lewis. OBJ and Marshall look to be done for some time and if Shepard's injury has him missing time, Lewis will be in line for targets. We do need to warn you, this is purely for volume but not a league winning move here. Upcoming schedule is tough with games against Denver, Seattle, a bye then the Rams.
Eli Manning 29 yard TD to Roger Lewis!pic.twitter.com/fVDtZKLgmG

— NFL Update (@MySportsUpdate) October 8, 2017
Not a sexy name for a pickup but a VERY safe play for the tight end position. We mentioned ASJ as a start option in week 5 and he delivered with a TD and and 6 receptions. Next two games, NE and Miami. If you're in need of a TE and missed out on a quick triggered league mate who jumped on Ed Dickson first, pick up ASJ.
MISSING: New York Jets TE, Austin Seferian-Jenkins

Please share to raise awareness. #Jets #NYJvsCLE pic.twitter.com/TbQCyf4oGt

— DraftKings (@DraftKings) October 8, 2017
This is more of a stash player. If you have room on your bench, he's definitely worth a roster spot. He won't leap frog Carlos Hyde and become the starter but with Hyde's hip issues and Shanahan riding the hot hand in some games but he's someone you can look to pick up. Again, don't expect him to be of immediate value but he can be if Hyde goes down if he can somehow become the Tevin Coleman in the Shanahan offense.
Excited to announce an EXCLUSIVE agreement with @adidasFballUS and #49ers RB @MattBreida 💯🏈 #3StripeLife #TeamAdidas #Adidas #UltraBOOST 🔥🏈 pic.twitter.com/x0pEU3jSWQ

— Matt Almond (@MattAlmond330) October 6, 2017
Sell
Can't believe I'm writing this but man, he's been worse than I expected. He was on my "DO NOT DRAFT" list but geez. Can he turn it around? He might be able to but there's NO way I'd want to go through that stress. Last 3 games COMBINED he's had only 4 receptions for 23 yards. His schedule is brutal rest of season and dang it man, he's probably the BIGGEST bust in fantasy this season so far aside from Jay Ajayi. Sell Amari if you can and if not, you're one brave, brave person.
Live look at Amari Cooper 😂😝 pic.twitter.com/0Sy1uRA0pB

— Ian St. Clair (@IanStClair) October 1, 2017
Be sure to check with us each week where we will discuss not only start, bust alerts, and sleepers for that particular week, but also who you should be adding to your roster and who you should be dropping.
Don't forget to follow us on Twitter, Facebook, and Instagram.
(Visited 70 times, 1 visits today)