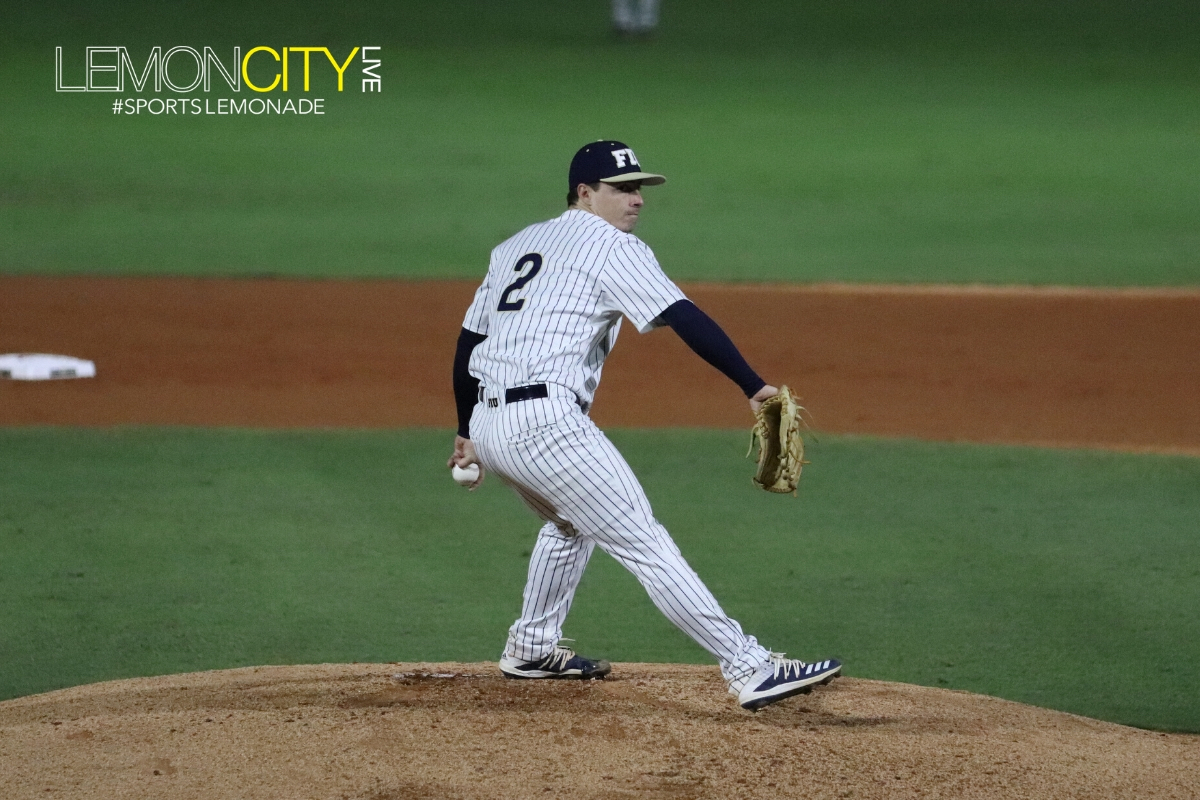 ---
Miami, FL – In stark contrast to last season, FIU Baseball is off to a hot start in its 2020 campaign. The Panthers hosted Fordham, but weren't very hospitable, sweeping the opening weekend series. Next Mervyl Melendez took his boys to Daytona to face his old squad, the Bethune Cookman Wildcats. FIU took that one 6-1. Tonight, the Panthers opened up a weekend series at home versus George Mason University. They faced off in 2018 for their only other meeting, with the Panthers taking two of three games at home.
Logan: AKA Weapon X
Logan Allen got the start tonight, and homeboy was straight fuego! He flirted with a career night, pitching a one-hit shutout for seven innings and accounting for 13 strikeouts. His stuff was on tonight. FIU Head Coach, Mervyl Melendez said that Allen "located better than he's located in the past", and that he "mixed his pitches a little bit more than he has in the past. He was very very effective with a three-pitch mix." Logan even added in his postgame interview that "anytime you got a three-pitch mix working you're gonna be successful."
Juan Teixeira brings in Jose Garcia in the 6th. Then Luis Chavez brings in Justin Farmer and Teixeira off a line-drive into centerfield.
Logan Allen still pitching a 💎.

GMU 0 1 2
😼 5 8 0
⬆️7️⃣@FIUBaseball #SportsLemonade #PawsUp pic.twitter.com/ouoJd1eJ9L

— Lemon City Live (@LemonCityLive) February 22, 2020
The X-Men
Logan wasn't the only star of the show though. He had run support. The 1st two innings made it seem like we were about to witness a pitcher's duel. However, the top of the lineup broke through in the 3rd inning when Derek Cartaya grounded out but brought in Jarrett Ford to open up the score. In the 5th, Cartaya scored a run of his own off an Alec Sanchez single. The middle of the lineup did most of the damage though. In the 6th inning, Juan Teixeira brought in Jose Garcia. Immediately after, Luis Chavez brought in Justin Farmer and Teixeira off a line-drive single into centerfield.
FIU Baseball has now outscored their opponents 57-12 and is 5-0 to start the 2020 campaign. They'll face George Mason twice more in the 1st series of a 10-game homestand.
Following @FIUBaseball's 5-2 win over @MasonBaseball, we caught up with starting pitcher, @_Logan2Allen and Head Coach, @CoachMelendez24.#PawsUp pic.twitter.com/nLqF03zpZx

— Lemon City Live (@LemonCityLive) February 22, 2020
📸Credit: Albert Palacio
(Visited 87 times, 1 visits today)