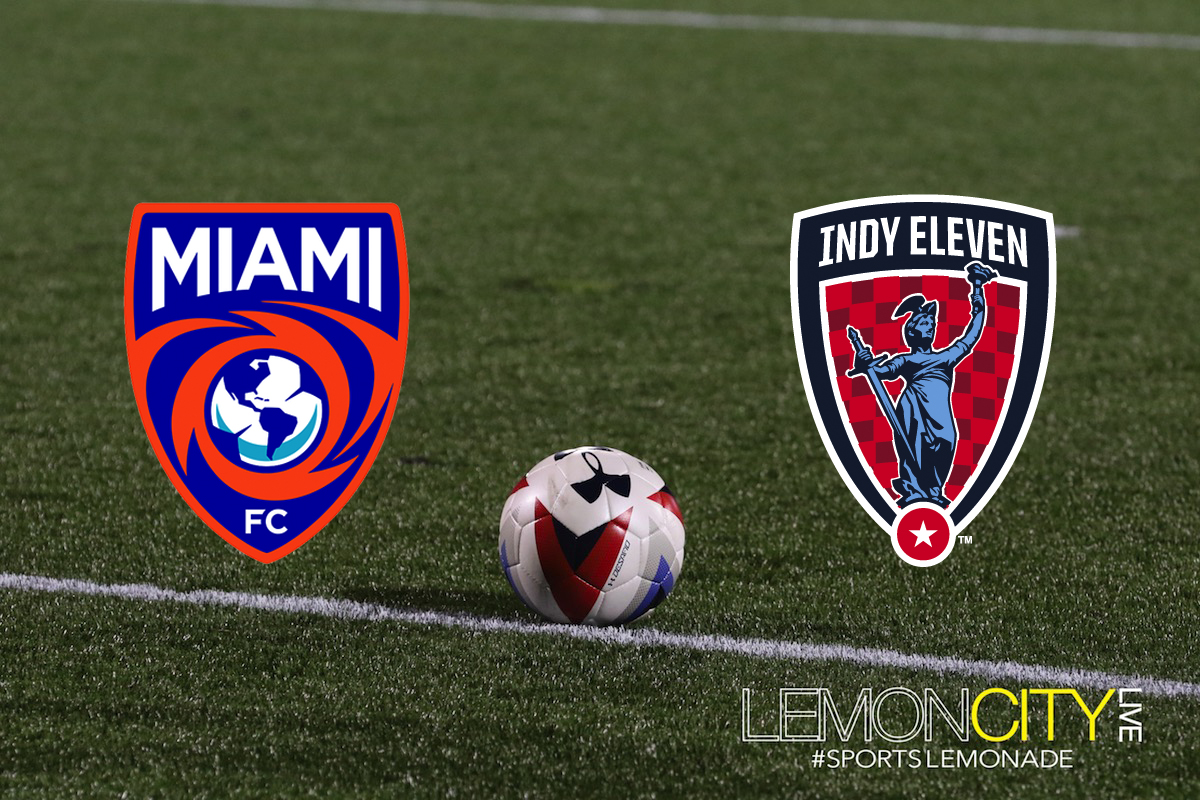 Lemon City Live strives to promote the fandom,

passion

and voice of the fan. We happily extend our platform to anyone looking to express themselves and greatly appreciate the following contribution.
Written by – Jesse Forstot 
Ricardo Silva Stadium – The 1st place Miami F.C. will welcome the Indy Eleven to south Florida at 7:30 Saturday night. Miami are riding a two-match win streak on the heels of a dramatic win last week at Puerto Rico. Indianapolis enters week seven of the spring season coming off of a home draw to Edmonton F.C. Both Miami and Indy will look to leave their mark on a fixture featuring some of the NASL's best playmakers.
The Indy Eleven sit in sixth place after drawing an astounding six of their first six matches. The Midwestern club is not void of goal scoring talent; danger man Justin Braun has notched a league leading three goals this season. Braun partners with Eamon Zayed, a 32-year old striker, who is no stranger to bulging the back of the net. Braun, an imposing six feet and three inches and Zayed, six-foot-two, will look to impose their size and goal-scoring acumen on Miami's defense. Indy has allowed just one more goal than Miami thus far on the season, a credit to their consistent defensive form.
What a great win tonight by your #1stPlace 🔷@TheMiamiFC!🔶 #VamosMiami! ⚽️🍋 pic.twitter.com/M2TaIm6Xcx

— Lemon City Live (@LemonCityLive) May 7, 2017
Miami Head Coach Alessandro Nesta has made adjustments to his back four upon the return of central defender Rhett Bernstein from injury. Bernstein now pairs with Mason Trafford to form Miami's central defense. This change has pushed Hunter Freeman to right-back, while Robert Kcira continues to manage the left flank. With a goal difference of +5, Miami's defense is clicking on all cylinders having allowed just five goals through their first six contests.
On the offensive side, Miami has run rampant. The NASL table leaders have unleashed 71 shots through six matches. Indianapolis, by comparison, has taken just 43. Miami's biggest pitfall in this 2017 campaign has been their inability to convert chances into goals. As odd as it sounds, the NASL league leaders in goals-scored have had a bit of a scoring problem. Miami is scoring at a rate of just 12.7%, while sixth-placed Indianapolis have converted 14% of their shots.
A lack of contribution in the goal tally has been hard to ignore from Miami's forwards. Vincenzo Rennella, Jaime Chavez, and Stefano Pinho had combined for just two goals prior to the Blue and Orange's trip to Puerto Rico last week. Rennella and Chavez reversed their fortunes as both of them beat the keeper to bag all three points in dramatic fashion. Miami will need more of the same against a stingier defensive unit come Saturday night.
.@TheMiamiFC stormed back late to defeat @PRFootballClub and move into the top spot in the standings. #PRFCvMIA pic.twitter.com/bCnZO8gIVs

— NASL (@naslofficial) May 8, 2017
There is no doubt that the Miami F.C. are in good form after securing six of a possible six points over the last two weeks. Miami's success is cause for optimism but cautiously; their last two wins came from two clubs with a combined record of 1-4-7. The Indy Eleven are undoubtedly a more formidable opposition than Miami's previous two victims. Saturday will provide a good litmus test for Nesta's men and will reveal a little bit more of what this 2017 Miami F.C. side is made of.
Don't forget to follow us on Twitter, Facebook, and Instagram.
(Visited 73 times, 1 visits today)