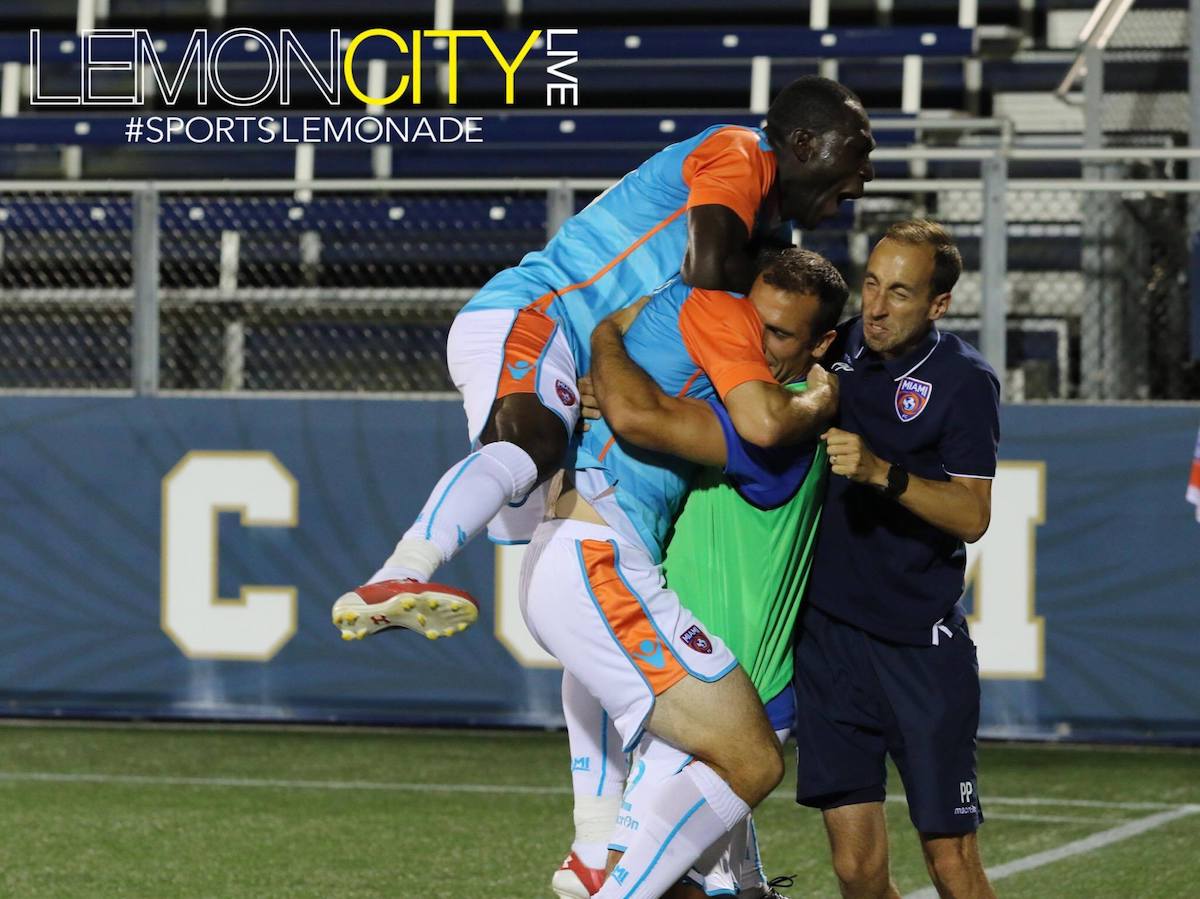 The mountain top, ladies and gentlemen. The goddamn top of the charts. They are there. WE are there. Miami FC is officially the sole possessor of first place in the good ol' NASL. With eleven points, Miami sits atop the table and IT FEELS GOOD!
Fucking finally! Trust the process, stay the course, and other generic sports cliches that don't readily come to mind. Honestly, though, this team has managed to keep playing their brand of soccer until it finally payed dividends. Miami defeated Puerto Rico FC last week by the score of 2-1 on the road to claim all three of those points and propel their way into the lead. Bootyholes were tight, however, as nearly 60 minutes of football followed an early score by Puerto Rico Forward Emery Welshman in the 24th minute. Worry not, Vincenzo Rennella to the rescue in the 82nd eased up the pressure a bit. At this point, a tie on the road in a tough match-up seemed a good enough outcome, but Jaime Chavez would have none of it – he'll probably fight people who want ties in baseball too. A redirection of an Ariel Martinez shot in the 95th minute netted the game winner for Chavez and Miami in Puerto Rico. Game! 1st place! Money! The overwhelming ball possession and blatant disparity in shots have finally started to bring the results to fruition. It is now time to hold the lead and remain numero uno.
Stop me if you've heard this before – don't stop me, that would be rude -, but Miami absolutely dominated this game. Possession is 9/10 of the law and the home team is well aware of that. From the selfish tendencies where the ball is concerned to shot creativity, a simple eye test will provide all the validation you need to confidently assign Miami as the better side in this match. An extremely entertaining game for the more than 5, 700 in Riccardo Silva Stadium and many more watching on their respective devices, There were 5 goals in this one.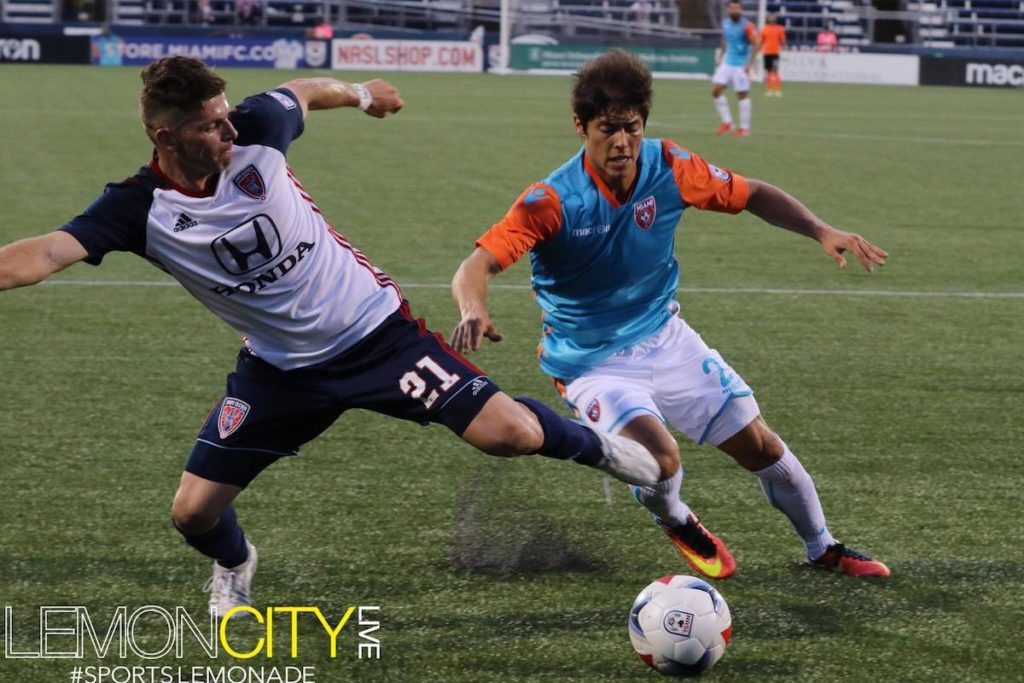 If you don't know by now, your ass better call somebody. Miami won this motherfucker 3-2 and keeps collecting threes like they're trying to take on Ray Allen's record. Saying this match got interesting would be an extreme understatement. We will get to it, but there was legit shit that I have never seen in soccer or any other sport. It started much like plenty of the other matches so far this season, with dominance not reflected on the scoreboard; it just felt like it was going to be another one of those nights against an Indy Eleven team that have figured out Da Vinci's Code in order pull out ties in ALL of their first six matches. All was well in the 45th minute as Miami was ready to head into the half, but not without a goal. Rennella found a way to put it in off a Poku pass from the top of the box. The equalizer from Indy would not come from Indy, but from Miami's own Hunter Freeman who tried to clear and instead found the back of his own net with the header. Miami looked pissed, or at least they played like it. Like gangbusters they came out following that mistake in the 55th when Dylan Mares happened upon a ball in the box and rocketed that shit in for the 2-1 lead. Four minutes later, the Alessandro Nesta protege himself (Robert Baggio Kcira) fakes left, cuts right and bends one into the lower ninety from outside the top of the box. It was awesome and his teammates thought so as well, Rennella threw him on the ground and the rest proceeded to dogpile him. A late miscommunication between GK Mario Daniel Vega and his backline led to a poor goal by Justin Braun which was nothing more than frustrating.
Indy ties it up, but the @DadeBrigade faithful spark the go-ahead goal! 2-1 @TheMiamiFC!! pic.twitter.com/aartONOfEt

— Lemon City Live (@LemonCityLive) May 14, 2017
The weirdest fucking shit I have ever seen on a soccer pitch when it relates to the game took place three minutes into the added time in this one. The referee blew his whistle, a matter not at all important if not for the fact that there were supposed to be four added minutes. Players went off, kids rushed the field, trainers were packing up and homeboys in the officiating crew had the balls to do away with all of it and call everybody back for one more minute of play. I mean, what the fuck?! Luckily, it was an uneventful minute that wouldn't change the once-thought-to-be-official outcome.
Miami FC  adds three points as the Jacksonville Armada lost and created a bigger gap at the top of the standings for the orange and blue. Miami now faces the daunting task of playing their first Lamar Hunt U.S. Open Cup game on Wednesday against the South Florida Surf and traveling to Indy Eleven on Saturday for their third game in a week's span. Rough for them, more soccer for us. Legit!
For a complete photo gallery of this game, please CLICK HERE.
Don't forget to follow us on Twitter, Facebook, and Instagram.
(Visited 95 times, 1 visits today)