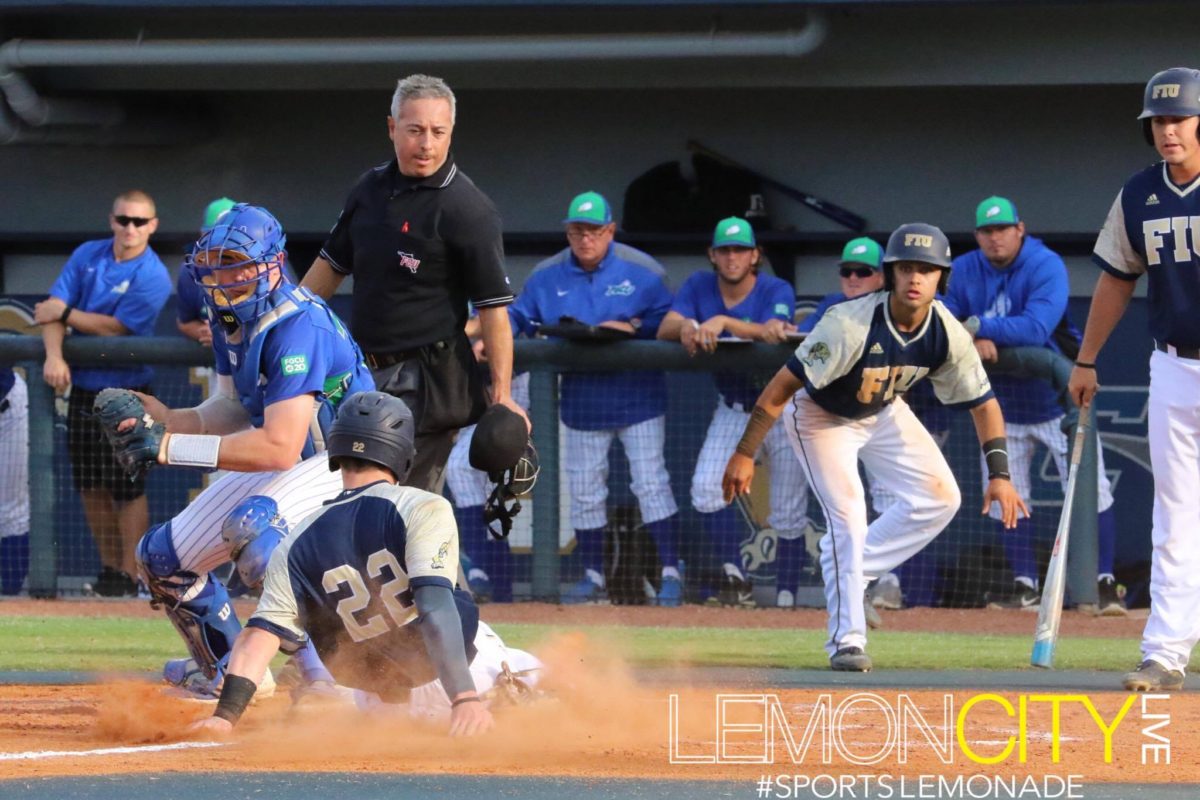 It's simple, really. A story not exclusive to collegiate baseball, but certainly prevalent here. This matters, this is no bullshit. This is East side vs. West side. This shit is for real! For pinks! In a 2-game set that features a home and home for both South Florida teams respectively, the Florida International Panthers whipped out the paddle and thoroughly spanked that Florida Golf Coast Eagles ass in the first leg. A 12-5 beating on Tuesday, April 18th in Fort Myers gave FIU the chance to sweep the mini-series coming into today's game. Once again, don't quote me on this, but I've never been more sure of anything than the fact that if the Panthers sweep this series they own the West coast and the entire FGCU campus.
Bro (@MCoffers), I swear we're not picking on you, but our photographer got that follow through 📸. FIU still up 5-0 in the 8th pic.twitter.com/R8AwgolRxP

— Lemon City Live (@LemonCityLive) April 20, 2017
It was a warm spring late-afternoon, but not too warm; a nice baseball atmosphere. FGCU strolled into this one hoping to play a friendly baseball game between a couple of Florida programs. Eagles pitcher Peyton Gray took the mound and tried to settle in to this one. Hit the minor chord and the mood change. You think this is a game?! This ain't no game! The Panthers had zero intentions of fucking around. The ambush was on. JC Escarra made damn sure to clip their wings before the Eagles even had a chance to take flight. The FIU catcher ripped a double down the right field line and to open up the scoring in the first. Consider my boy JC clairvoyant because he foreshadowed the rest of the game for us. Florida Golf Coast made the trip from Fort Myers, but did they really? FIU pitcher Christopher Mourelle shut it down for 6 innings while his offense never really cooled off.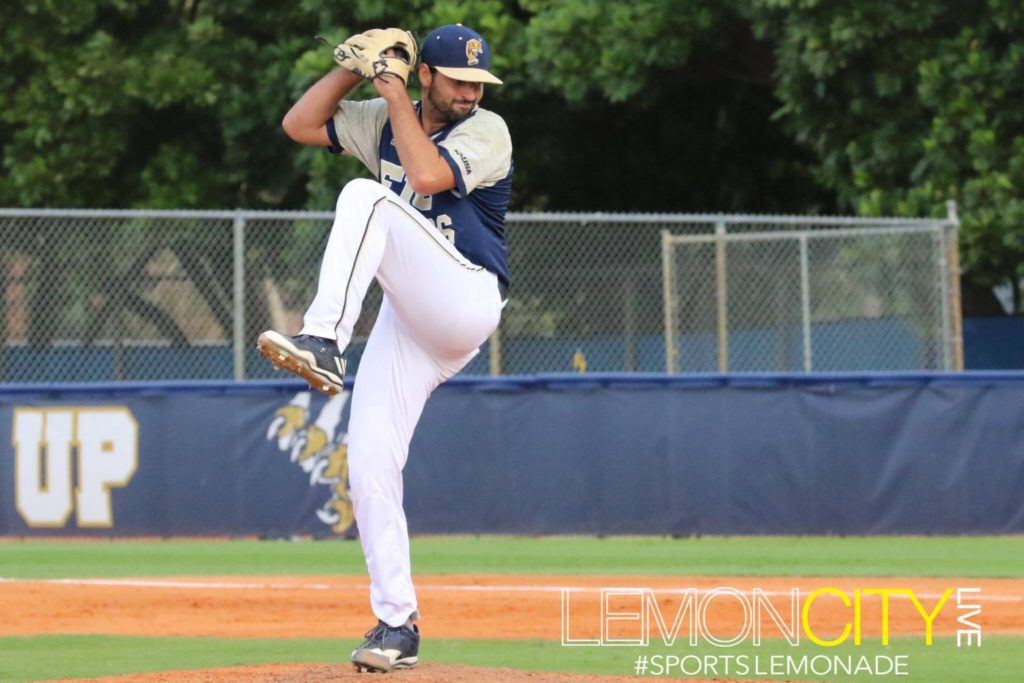 A few things and players of note here. Irving Lopez, shortstop and lead-off hitter for FIU was the shit in this one. He was so good! Flawless on defense, which is always important to me – love me the solid leather -, but homeboy was on fire at the plate. Started with a lead-off walk, continued with a double in the gap, and capped it off with a dinger. Pimp slapped one over the right-center fence and pimp trotted his way home. The aforementioned JC Escarra had a pair of RBI doubles and opened up the scoring, which is always important.
On deck: A 3-game series at Marshall against the Thundering Herd looms ahead, but let's be real, we're jacked up for the one that follows it. The Miami rivalry is renewed and the rematch is on. The Miami Hurricanes are going to want a little revenge, the Panthers are going to want to make a hometown statement, and I just want to watch shit go down.
Big ups to Irving Lopez. Homeboy was on fire tonight and went deep to lead @FIUBaseball to a 7-0 win. He gets all the lemons tonight 🍋🍋🍋👏👏👏 pic.twitter.com/f4GnVmT0Un

— Lemon City Live (@LemonCityLive) April 20, 2017
Don't forget to follow us on Twitter, Facebook, and Instagram.
(Visited 85 times, 1 visits today)