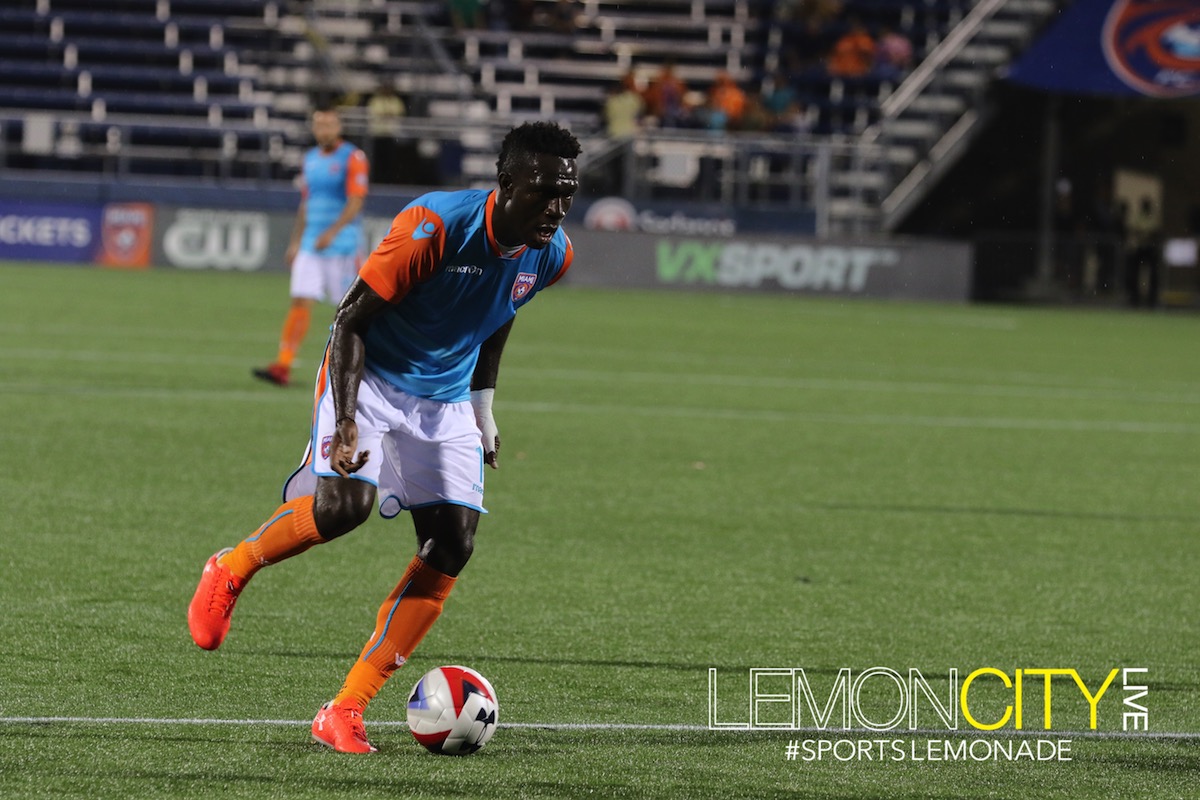 Here's the thing, there is no such thing as moral victories. I have no responsibility to the team or any particular need to make excuses for them. If you saw the game, you probably already know what I'm referring to. It does bear mentioning, and I almost feel like I wouldn't be fair if I didn't, that I still believe Miami FC was the better soccer team in this game. This is not to say that it makes losing okay or any less impactful; my opinion, even if correct, does nothing at all in aiding the standings. But I'll be damned if I didn't mention the clear difference in quality of play in this one. Once again, though, THERE IS NO SUCH THING AS MORAL VICTORIES.
The Miami FC and North Carolina FC game featured a rematch of the season opener for both squads only this time in the dirty south. I mentioned after my recap following the last game and season opener that football can be cruel sometimes. Well, she was a real bitch in this one. Miami was the possession leader in this one, the shots leader, and just plainly dominated the field of play except in the one category that truly matters, the scoreboard. I'm not exactly sure how long they can keep this shit going, because it is super frustrating. We clearly know the offensive prowess this team possesses, when shot opportunities turn into conversions you have a similar result to the impressive 3-0 win Miami took home when they visited the New York Cosmos. It does little to console a team that had similar issues the last time out on the pitch when they knew they played a better game than the opposition, but were still forced to swallow the loss.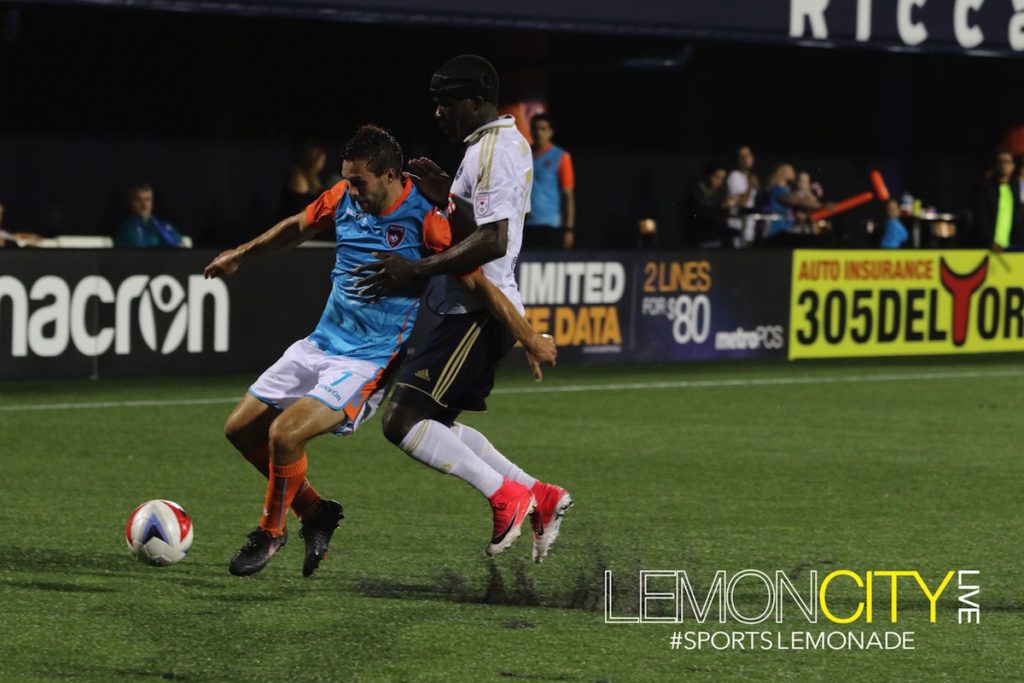 Well, a 63rd minute Lance Laing goal looked to be the difference in this one. Painfully similar to the last time out, Miami fell victim to North Carolina's counter attack as Laing took advantage of the limited opportunities and netted home a Tiyi Shopalane cross. Meanwhile, a constant barrage of attacks leading to goal opportunities while maintaining the ball for most of the match. The defensive efforts of North Carolina were enough to stop Miami's onslaught for most of the game, a strategy clearly built into the game plan coming into this one.
Alas, the soccer gods exist and they've decided to reward the boys in blue and orange for their relentless efforts. The sideline signals 5 minutes added for extra time in this one and the home team would not stop and take the loss so willingly. Five minutes go by and Miami's last opportunity of the game comes around. The ball lands at the feet of the young one, Robert Baggio Kcira, and he finds himself on the left side near the top of the box. He drives in just to the left side of the goal, past the defenders, and blasts one home from a fucking impossible angle. Originally, that dirty thief Stefano Pinho wanted credit for the goal, but no such luck for the former Fort Lauderdale Strikers striker.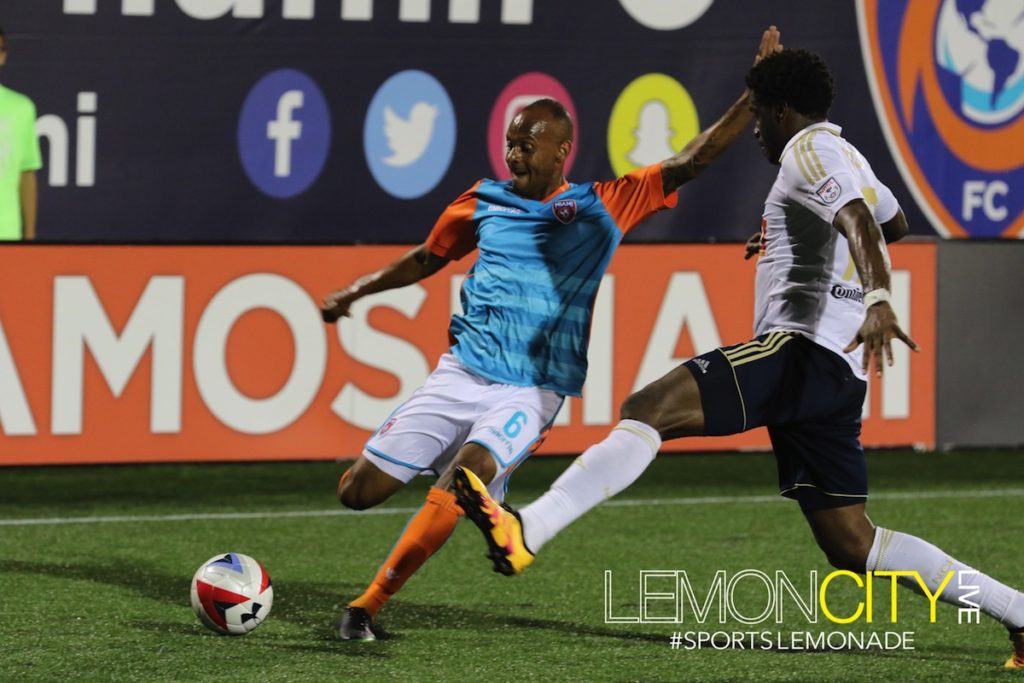 All right, let's put this shit into perspective. A tie was not the result desired coming into this one and Coach Alessandro Nesta was once again, "not happy", he knows teams come to town willing to settle for a single point and trying to sneak out three, so their defensive strategy is something Miami has to figure out a way past. But when you find yourself following up nearly 190 minutes that have been a real son of a bitch, you take what you can get. I bet money that equalizing goal felt as good as any in the moment. Miami is in the middle of a three game stretch at home and it has already provided a disappointing result. A loss followed by a tie is not what anyone was looking for here. However, just as I wrote last time, this early in the season, you have to believe the high level of soccer will eventually start paying dividends. Ball possession, crosses into the penalty area, and shots-on-goal opportunities have to eventually start going the way of Miami, right?
Miami FC will once again be at home next week to take on FC Edmonton for the first time in the 2017 campaign and close out a 3-game homestand.
He must have sold his soul to the futbol devil, which is probably Maradona, right? @SylvestreBrian can you confirm? @TheMiamiFC, holy water? pic.twitter.com/wXV18XGoWz

— Lemon City Live (@LemonCityLive) April 23, 2017
For a full photo gallery from this game, please CLICK HERE.
Don't forget to follow us on Twitter, Facebook, and Instagram.
(Visited 85 times, 1 visits today)