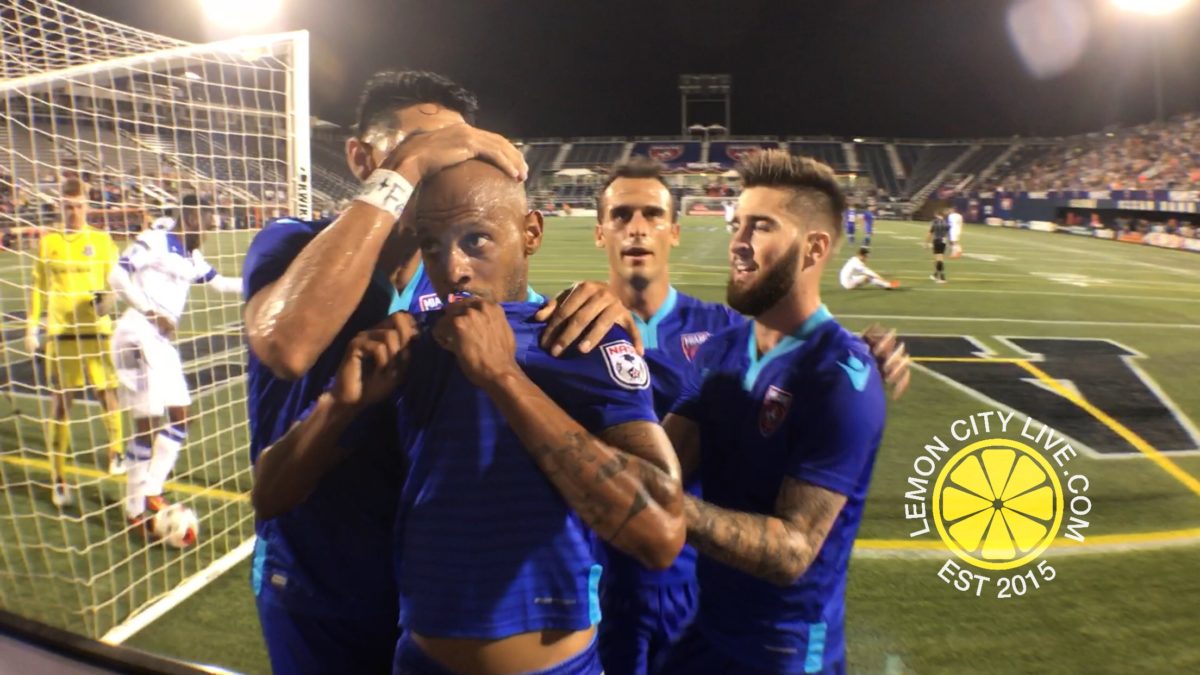 This is it, boys and girls. Last one for the books. The next time Miami FC steps on a soccer pitch, they will no longer be the rookies of the league.  It's tough to put an entire season into perspective and I certainly won't attempt to do it here, but it definitely has been interesting. As an expansion franchise, Miami FC came into the NASL during the spring of 2016 and made the strong fall season push to try to sneak into the playoffs. They, unfortunately, fell just short of their goal, but it would be unfair to label this team's first season as anything other than a success. I've written before ad nauseam about the importance of this Miami FC franchise in this market and its impeccable timing. It is so important and it bears repeating that this is NOT David Beckham's MLS team. Miami FC is here and they are awesome. The local outreach of this organization and its cultural embrace for its market have resulted in exponential growth and interest from the audience they have absolutely succeeded in reaching.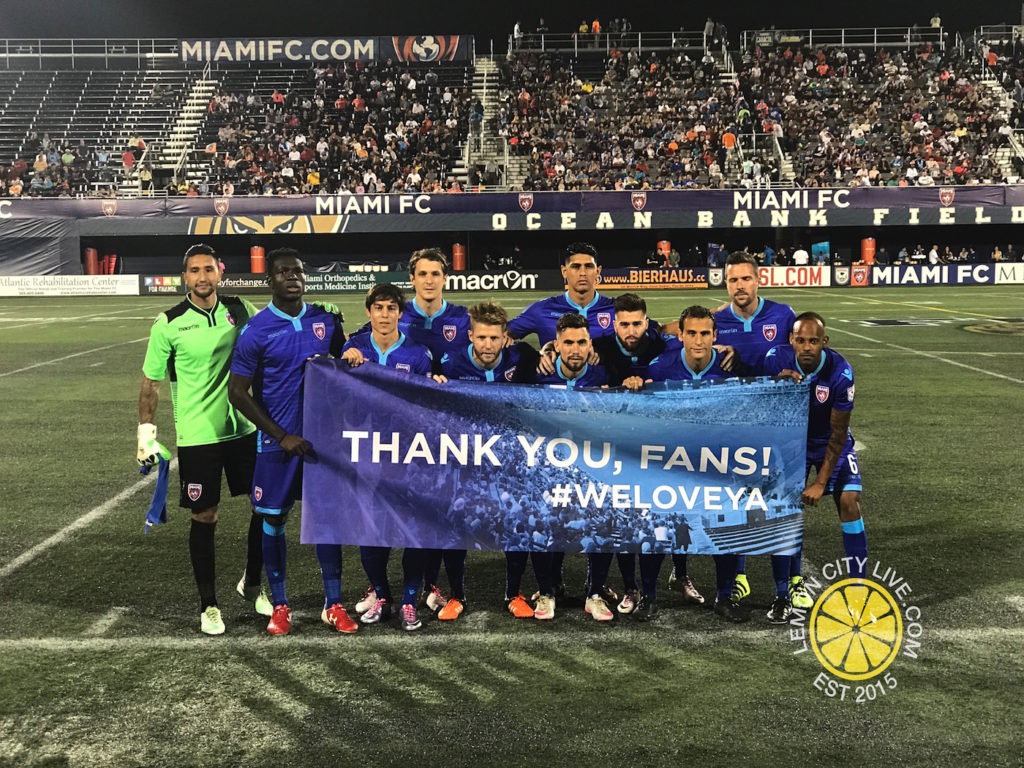 I want this article to be much less about the actual match and a lot more for what it felt like, which is a celebration to culminate a wonderful season of soccer. So, I'll say this about the match: Miami FC looked good, aesthetically and in their play. Rocking those sweet-ass blue kits, Miami dominated FC Edmonton all match. Many more chances created and the 1-0 final score serves as no indication for all the offensive opportunities that the home team barely missed capitalizing on. Two shots by Poku and Jaime Chavez found the woodwork, a close free kick by Richie Ryan, and plenty other drives highlighted the night. However, just as it was to open up the regular season, it was Ariel Martinez that had the lone goal for the blue and orange. The Cuban-born midfielder rocketed in a beautiful right-footed strike from the edge of the box past the Edmonton keeper (Tyson Farago) to the right lower 90 in the 66th minute. Miami would hold on to the lead and close out its first season with a big W on fan appreciation night.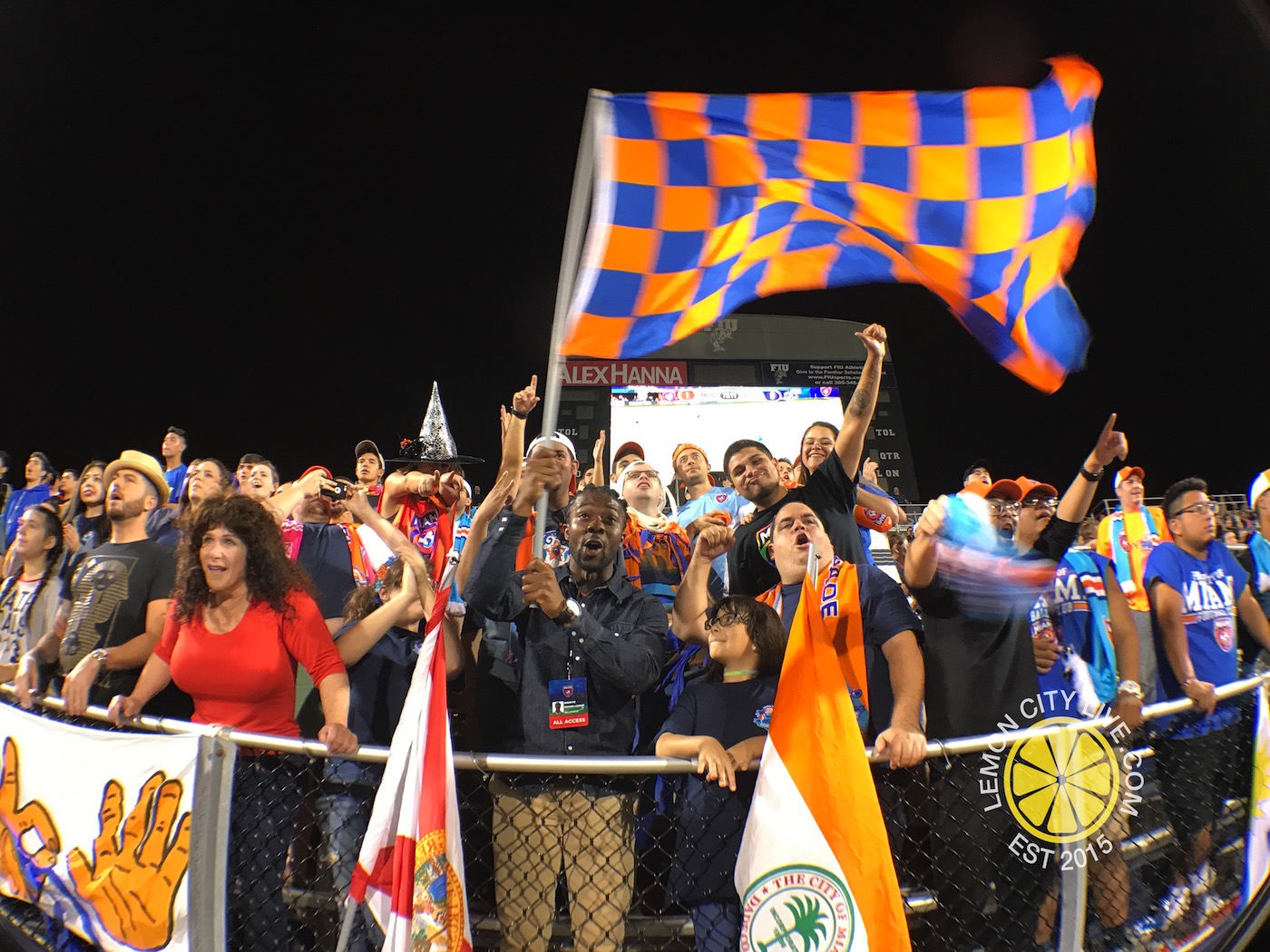 Once again, Miami FC nailed it. A fun Friday night including an awesome soccer match, a Poku bobblehead, a Miami FC poster, and a post-game concert from Reggaeton superstar J Alvarez. Honestly, where would you rather be? A time in the NASL marred by uncertainty and teams jumping ship, Miami is refreshingly focused on the outstanding quality of its product and the improvement of it for its supporters, and in that aspect, they have impressively succeeded in such a limited amount of time.
Miami FC will definitely be missed until the time the NASL comes back around circa March 2017. The following they have achieved and the incredible incline the organization has made happen has not gone unnoticed, not by me and other media members nor the fans that finally found a soccer outfit in South Florida they can be proud to call their own.
For a full photo gallery of this game, please CLICK HERE.
(Visited 74 times, 1 visits today)