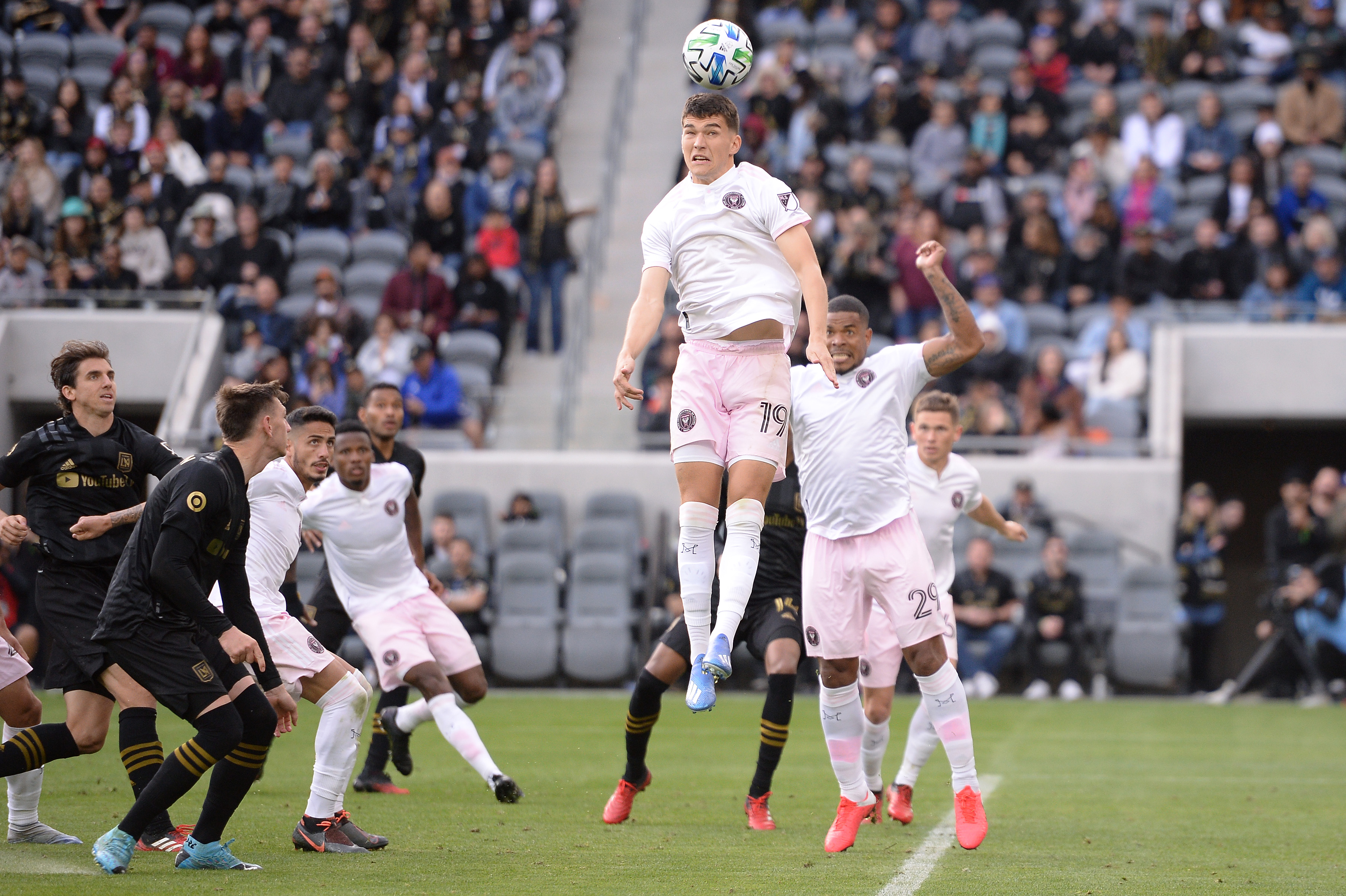 ---
Los Angeles, CA – It's about time! Six years ago, Miami saw David Beckham naively announce at the Pérez Art Museum that he would be bringing an MLS franchise to Miami. Like it would be so easy… It took six years of negotiating between the MLS and local government officials, a handful of stadium proposals, and adding new partners. Then, finally laying out a plan to play their first couple of seasons at their training facility stadium on the site of the former Lockhart Stadium. You know, the stadium in Fort Lauderdale where the Miami Fusion played, 36 miles away from Miami. Only then were we finally able to see a Miami MLS franchise, now known as Inter Miami CF, take the field in an official MLS match.
Here we go!@InterMiamiCF & @LAFC have kicked off from Banc of California Stadium!
It's been a long time coming, and Miami is finally once again playing in the @MLS! #InterMiamiCF pic.twitter.com/ryTcTVhP67

— Lemon City Live (@LemonCityLive) March 1, 2020
Hitting the Road
All that aside, today's match was played on the road, in Los Angeles, against a dangerous LAFC. It was only fitting that last season's MLS MVP, Carlos Vela scored a masterful goal in the tail end of the 1st half, propelling LAFC to a 1-0 victory over Miami and properly welcoming the new franchise into the league. That being said, Miami looked better than anticipated in their 1st go-around. It took final-form Vela for LAFC to earn a victory over Miami.
Goalkeeper, and captain, Luis Robles, formally of the NY Redbulls, made eight great saves. LAFC would've scored more if it weren't for his efforts. In all, Miami took 15 shots, seven of which were on target. They created opportunities and were unlucky to capitalize on at least one.
Looking Ahead
Head Coach Diego Alonso said, "We had several very clear chances to get ahead on the scoreboard. It was the same after going 1-0 down as we pushed to get an equalizer. I'll stay with that. With the heart the team showed. Surely we have to improve in football, but with this heart and with this intensity with which the team plays, we will surely win many games."
Next up, Inter Miami CF travel to Washington D.C. to take on D.C. United on Saturday, March 7th. They'll play their 1st home MLS game on March 14th, from Inter Miami Stadium in Fort Lauderdale.
Hard fought game from beginning to end 👊 #InterMiamiCF pic.twitter.com/w1WOrDTOBV

— Inter Miami CF (@InterMiamiCF) March 2, 2020
📸Credit: Orlando Ramirez-USA TODAY Sports
(Visited 232 times, 1 visits today)