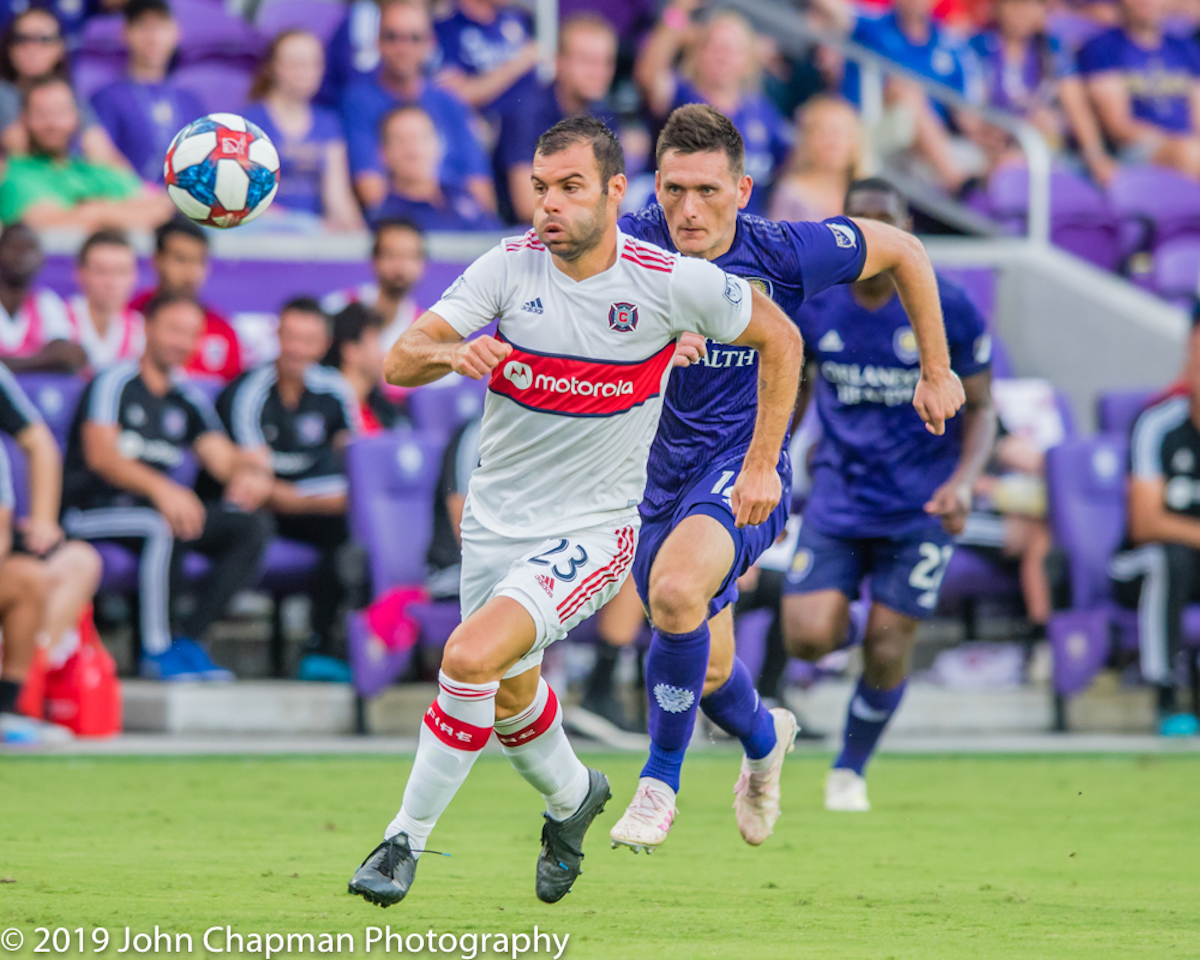 ---
Orlando, FL – Finales aren't always great. Take a look at Seinfeld, The Sopranos, Game of Thrones. The difference is that those all started out great. The Lions had a rough season, pretty much staying near the bottom of the standings thoughout. Orlando City Coach, James O'Connor was the first casualty of the subpar 2019 season. During O'Connor's tenure, City had an 11-27-13 record in MLS matches and finished the 2019 season in 11th place.
Orlando City couldn't give their fans a home W in the finale, falling 5-2 to the Chicago Fire. The Lions took the early lead, as Tesho Akindele received a ball from Benji Michel and deflected a shot off the post and into the net in the 5th minute. In the 17th minute, the Fire leveled the match off an own goal from a cross deflected off of Kyle Smith's foot. There was still hope for a win at the half.
Then the onslaught began. Chicago scored three goals between the 61st and 66th minutes, leaving the Lions at a 4-1 deficit. Benji Michel took on back in the 74th minute when he one-touched it past Chicago goalkeeper Kenneth Kronholm. However, Chicago put the finishing touches on the match in the 87th when Przemyslaw Frankowski finished in the penalty area by flicking the ball up and using the ole noggin for the final nail in the coffin.
After the match, coach James O'Connor said, "Obviously very disappointing finish to the season. I think obviously today we knew it was going to be difficult, we were missing Lamine [Sané], got a sickness through the week and then Robin [Jansson] obviously going off injured. I think when that happens, you've got your two first-choice center backs that are out, especially for how those two have done throughout the course of the year. I think both of them have been exceptional this year. I think even despite conceding all those goals, I think those two have had a really good year, but it's just a really bitter way to finish the season."
There were some bright spots. Orlando finished the season with 52 goals against, the lowest goals conceded in the team's MLS history. Also, homegrown player, Benji Michel finished the season with five goals in his rookie campaign, and also recorded his 1st assist on Akindele's goal in the fifth minute.
That being said, all endings bring new beginnings and a new shred of hope. Next season is sure to bring some brand new excitement as the search for a new Orlando City coach commences.
(Visited 44 times, 1 visits today)