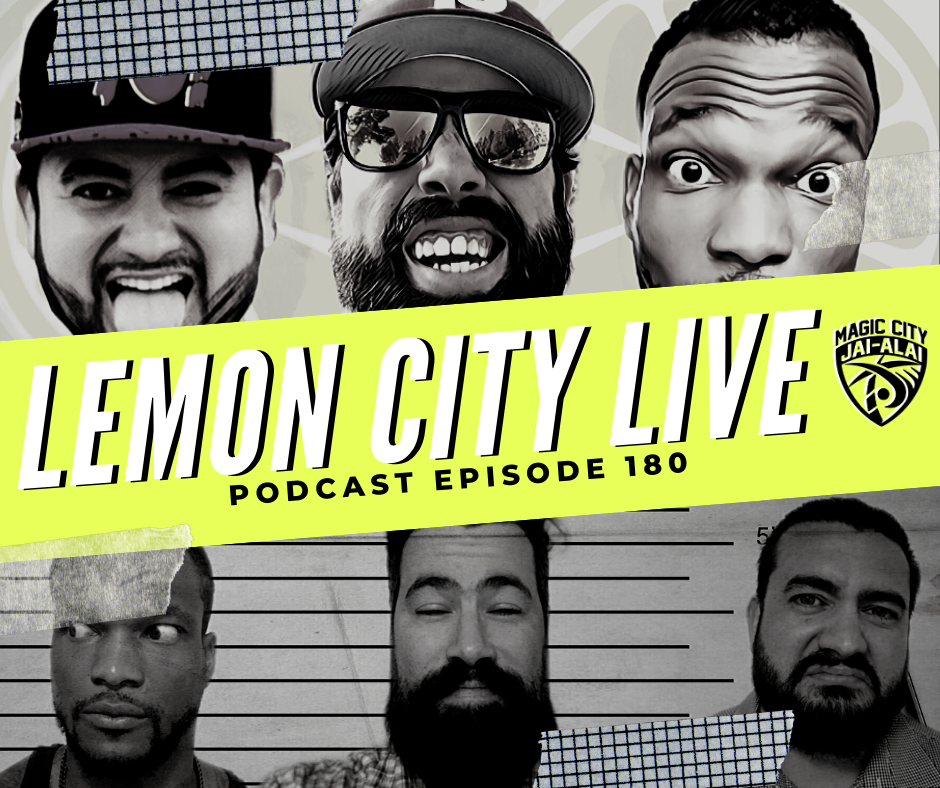 Lemon City Live | Episode 180
As your favorite Lemonheads prepare to cover the Pro Bowl and Super Bowl Week for the first time, they get resident NFL expert, Tanard Davis on the phone to break down how the Kansas City Chiefs and the San Francisco 49ers made it to the big dance.
Edwin pulls no punches as he trashes Ryan Tannehill en route to claiming his double-or-nothing victory wager over Tanard.
Brought to you by Magic City Casino Jai-Alai, #LiveTheJaiLife!
(Visited 61 times, 1 visits today)