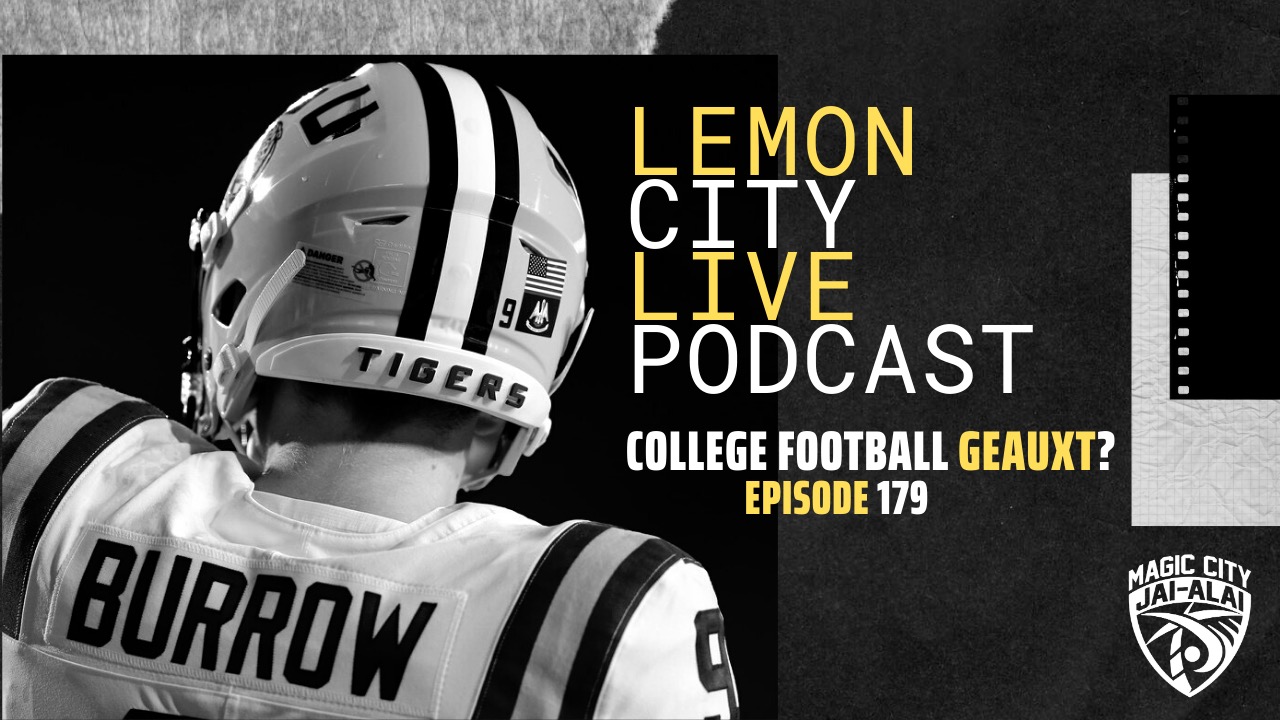 Lemon City Live Episode 179
The 2019 football season culminates as LSU defeats powerhouse Clemson in the CFB Playoff National Championship game, otherwise known as the #TigerBowl! Is this the greatest college football team of all time?
Meanwhile, in the NFL, Ryan Tannehill and the Tenessee Titans play the role of David, taking out a pair of Goliaths. Can they keep the momentum going against the new golden boy, Patrick Mahomes, and the Kansas City Chiefs? On the other side, Aaron Rodgers looks to take down a stingy 49ers defense and prove that he's as good as we think he is.
The Super Bowl is in Miami, and so are the Dolphins. With the draft looming, how should they proceed after the 2019 football season?
The debates were hot in the season 6 debut!
(Visited 40 times, 1 visits today)