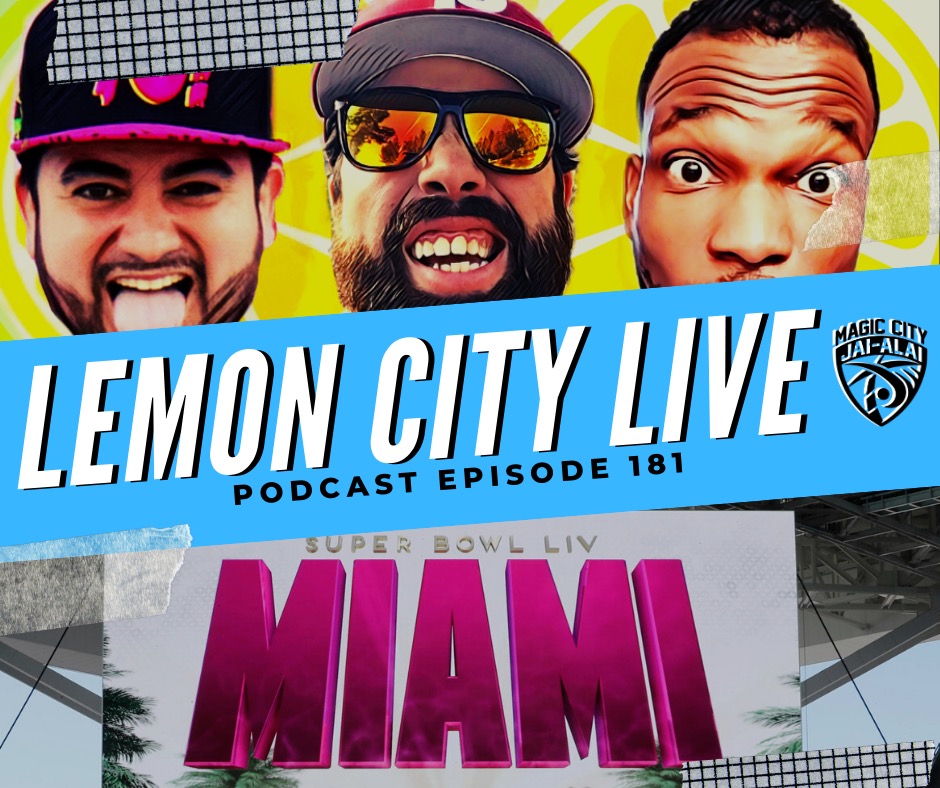 Lemon City Live Episode 181
The NFL Super Bowl took over Miami, and we covered our 1st ever Super Bowl week!
From the Pro Bowl to the NFL Honors Award Ceremony, we were out and about covering the events as only your favorite LemonHeads can do! Listen as we recapped the season and everything that led to the big game.
It was also a somber week in sports, but we celebrate our favorite Mamba Memories, this week on Lemon City Live!
Brought to you Magic City Casino Jai-Alai, #LiveTheJaiLife!
(Visited 86 times, 1 visits today)