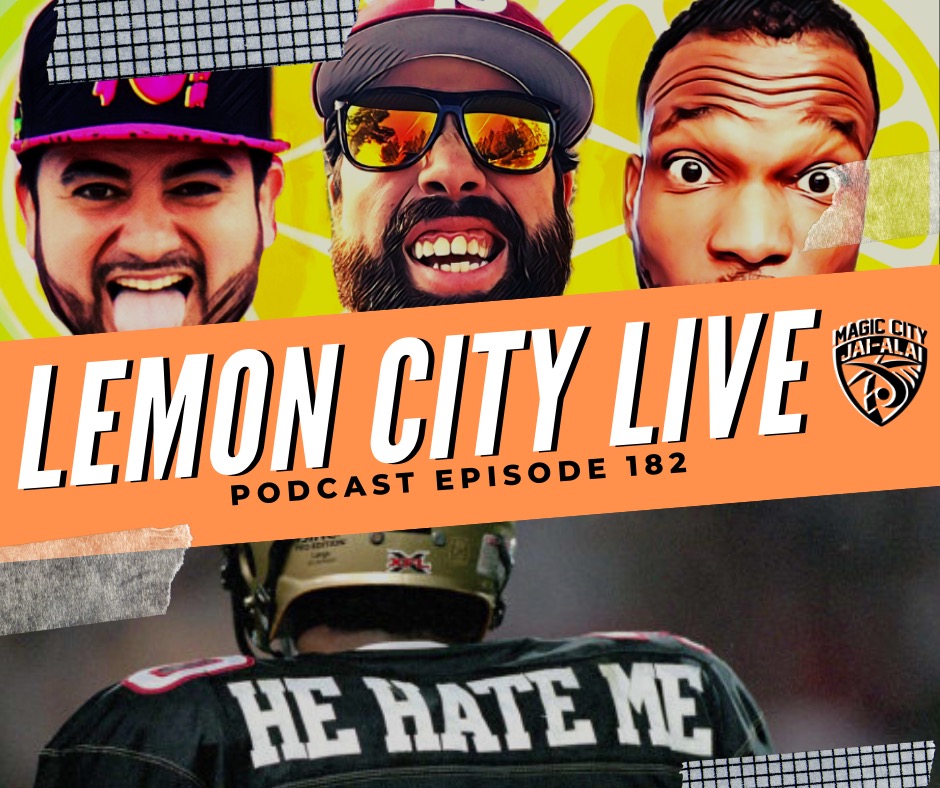 Lemon City Live | Episode 182 | XFL & HOF
Football season has come to an end, but did it really?
Tanard joins us to talk XFL, but he also shares some exciting news! #HOF
Cindy the Intern hops on the mic to join in our reckless abandonment of factual information as we talk Oscars!
Brought to you by Magic City Casino Jai-Alai, #LiveTheJaiLife!
(Visited 131 times, 1 visits today)