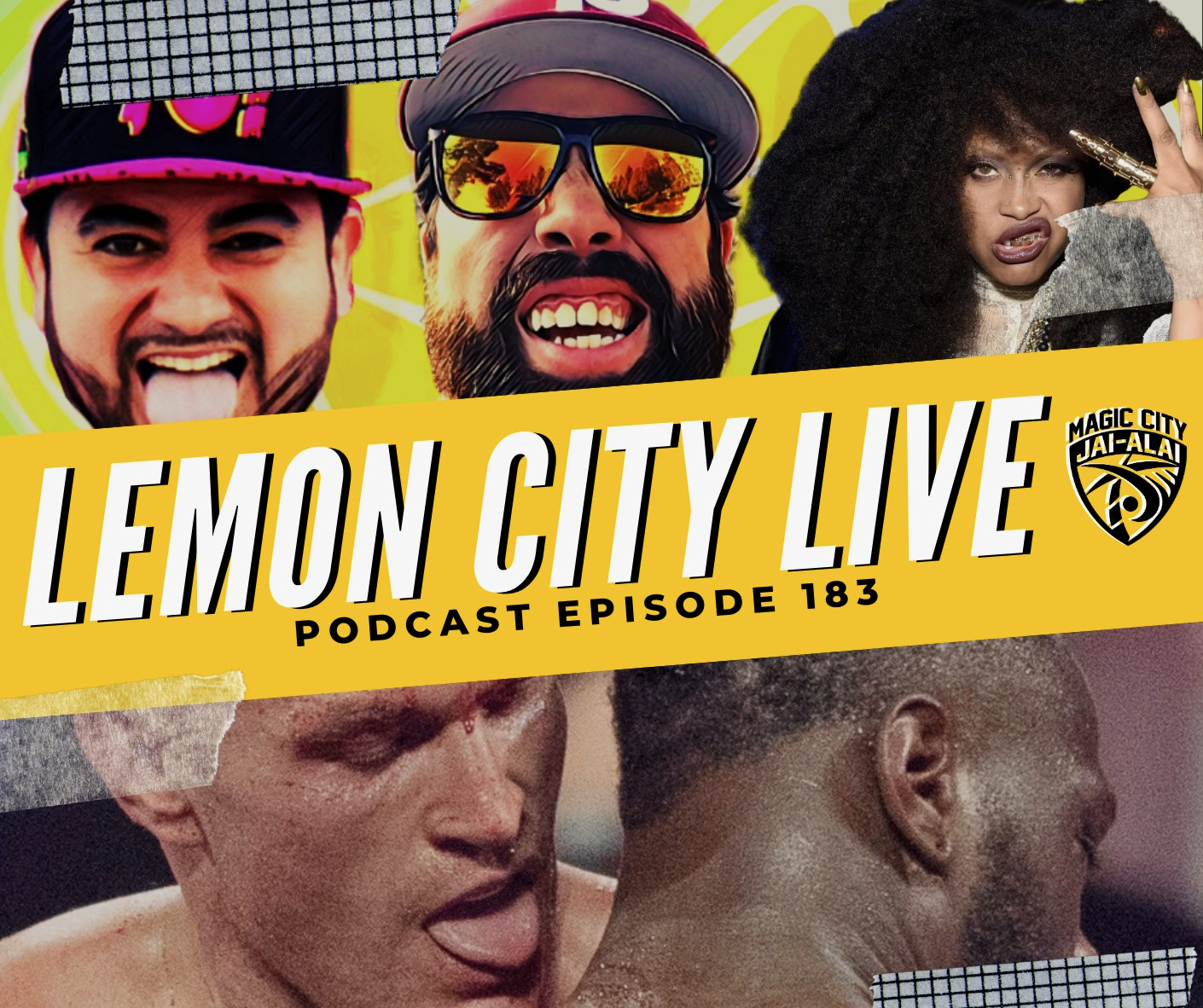 Lemon City Live | Episode 183 | Incense, TKO's, & Scandals
If your house smells bad, you better call Tyrone and buy some of that Erykah Badu incense. Also, The Miami HEAT dominated All-Star Weekend. InterMiami has finally arrived! Tyson Fury TKO's Deontay Wilder. And is the Houston Astros scandal good or bad for baseball? All that and more on Episode 183 of Lemon City Live!
Brought to you by Magic City Casino Jai-Alai, #LiveTheJaiLife!
(Visited 214 times, 1 visits today)