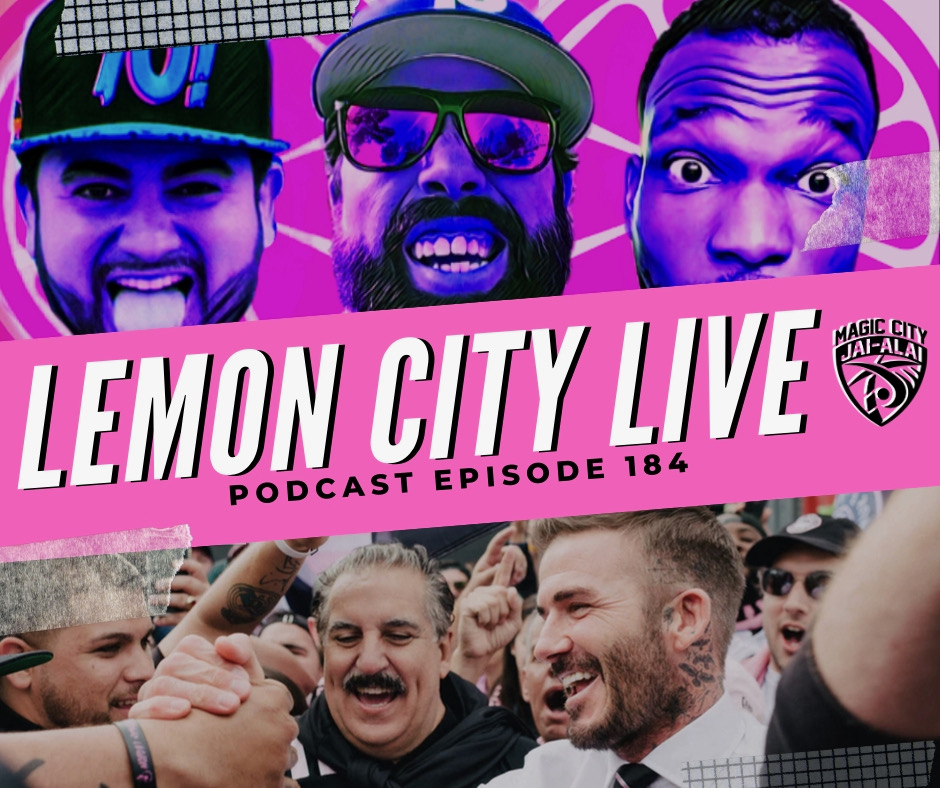 Lemon City Live | Episode 184
It's Officially Inter Miami CF season in South Florida! The boys reflect on The road to Miami's 1st MLS match since 2001.
Also, the Miami HEAT end their slump in epic fashion.
All that, and more on Episode 184 of Lemon City Live!
Brought to you by Magic City Casino Jai-Alai, #LiveTheJaiLife!
(Visited 144 times, 1 visits today)